A student from LUMS has broken the world record for the highest marks scored in the ACCA annual exams!
What's ACCA About?
ACCA is the global professional accountancy body whose exams are necessary for all students venturing out in this field. The exams are taken after the undergraduate studies in Accounting. Most importantly, these exams are taken by thousands all over the world. Firms, looking to hire fresh graduates, also use the performance of individuals in the ACCA exams to gauge their capabilities.
The Global Prize Winner
A Pakistani has brought pride to his nation by scoring the highest across the board in the 2020 session of the exams. Meet Muhammad Abdullah who scored the highest marks globally in the Strategic Business Reporting (SBR) exams.
Muhammad Abdullah is a student of LUMS. He studied Finance and Accounting from Suleman Dawood School of Business at LUMS! Abdullah has received praise locally as well as internationally and for good reason:
We are so proud to share that our BSc Accounting & Finance student, Muhammad Abdullah, is ACCA's global prize winner for scoring the highest marks among all ACCA students globally in the Strategic Business Reporting (SBR) paper in September 2020.
Source: @ACCAOfficial pic.twitter.com/iMSp4bD3VT

— SDSB_LUMS (@SDSB_LUMS) November 14, 2020
The Stress Post Undergraduate
Most students, freshly having done their undergraduate studies, are nothing but a heap of anxieties about the future. Now you are "out in the real world", where to go for the best job, who's giving the right pay are all the questions that wear you down.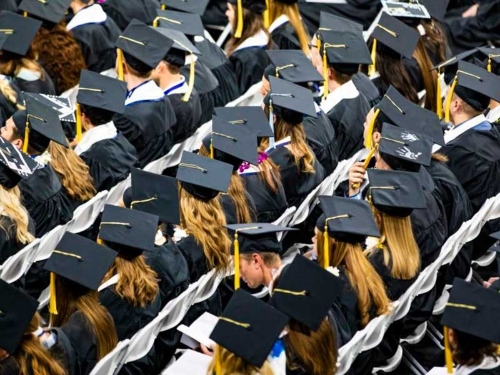 Most choose to get further qualifications before they enter the job market but there's no right or wrong in this case. At times like these, one can only fare better if they have pursued something they're totally passionate about. Maybe Abdullah would not have performed this brilliantly had he gone into this field due to pressure of any sort. 
If you didn't pursue your passion, it's also important to understand that it's never too late!
Another LUMS Record Breaker!
Not long ago, a LUMS alumn broke the GRE records when he scored a 339/340 in the GRE exams. The GRE is short for the Graduate Record Examinations which one has to give in order to be able to go for Masters. Saad Amer, who bagged this achievement, also gives tutoring classes in which he helps you navigate the GRE Journey!
Saad Amer, a graduate of LUMS University, has secured 339 marks out of 340 in the Graduate Record Examinations (GRE) exam breaking all records. He improved his score by almost 45/80 points and made a new record. #MakingPakistanProud pic.twitter.com/8VKXtj29Wn

— Scientia (@MagScientia) August 4, 2020
Apna Time Ayega
In this day and age, perhaps in every day and age, everyone was surrounded by such brilliant personalities who broke extraordinary records. If you haven't yet, don't doubt yourself. As we mentioned, this isn't the start of life and it isn't the end either. All you have to focus on is your passion!
Stay tuned to Brandsynario for the latest news and updates.