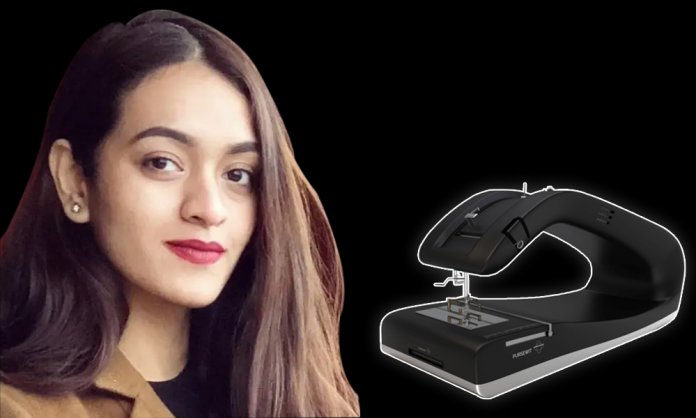 A Pakistani graduate from the National University of Sciences & Technology (NUST), Aqsa Ajmal, had made headlines in January when she was selected as a finalist for the prestigious Lexus Design Awards.
Reportedly, Aqsa will be displaying her design at the Milan Design Week 2020. The selection was made for Ajmal's design for a sewing machine for the visually impaired.
Her renowned project is known as 'Pursewit' which is a budgeted machine with embedded features designed carefully for the visually-impaired people; it grants access to people from lower classes to have access to the machine with ease in their daily lives.
Around 2000 submissions were made from 79 countries out of which Ajmal was shortlisted among the top 6.
https://www.youtube.com/watch?v=BXHHZh-UuPo
Aqsa spoke to The Express Tribune and opened up about her journey  "Honestly, I knew very little about industrial design before joining NUST. I explored a few fields and was unsure about which program to pursue," she confessed.
"Initially, I struggled with my grades a lot and on numerous occasions, I considered giving up. But gradually, I found my pace and began to settle. As time progressed and with thorough determination, I found myself constantly vested in various domains of my degree."
Aqsa's inspiration to design a sewing machine for the visually impaired came from her neighbor's tragic accident from which she lost her eyesight. "It was very difficult for her to come to terms with how she couldn't pursue her studies anymore. Not to mention, special education and equipment such as braille in Pakistan are quite expensive."
"I wanted to make her feel valuable, and that inspired me to create a concept that would help generate employment opportunities for her and individuals like her," she added.
For more news and updates, stay tuned to Brandsynario.