Pakistani student Bilal Bin Saqib who hails from Lahore has recently graduated from the London School of economics got featured in Forbes magazine among some other brilliant Asians.
He was featured due to his project of providing clean water to thousands of people in Sindh and Baluchistan. While speaking to the media he was overjoyed to be made part of the list. "I am honored that I was able to make Pakistan proud. I have been chosen by Forbes for helping the water-deprived communities in Pakistan," he announced.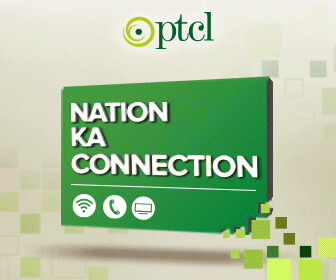 Forbes mentioned that Bilal bin Saqib has founded a social organization named "Tayaba". This institution provides clean water to the people of Pakistan.
One of the most significant initiatives is the "H2O wheel". It is essentially a plastic wheel that assists to reduce the burden on women and children carrying water in rural areas of Pakistan.
The wheel can carry up to 40 liters of water, which is eight to ten times more than what a mud pot (traditionally used to carry water) can hold." He added.
Saqib was born in Lahore. He received his initial education from Lahore Grammar School (LGS) and went to the Queen Mary University of London for his undergrad followed by masters at the London School of Economics.
Saqib launched this project almost four years ago aiming to crack Pakistan's water problems. He told that women carry this burden for miles and this wheel will help to alleviate that burden and also increases its water carrying capacity.
He said, "the idea originated when I traveled to West Africa, where people were pushing water in plastic containers with steel bars attached."
Here's a picture differentiating how transporting water between using H20 Wheel and carrying water pot on one's head is.

He further added that his organization has helped almost 5500 families by providing them with an H20 wheel in rural areas of Sindh.
Due to lockdown, he was unable to provide an H20 wheel to people. Now he has begun a project of One Million Meals, an enterprise to provide free food to health workers in order to help them fight against COVID 19.
He believes that he might be unable to save lives but he can provide lifesavers with food. So far, One Million Meals has provided thousands of meals to over 30 hospitals in the UK, with demand from over 70 hospitals.
He said "I didn't give up. I knew if I gave up, that would be my real failure. I tried harder every time I was told 'You cannot do it'. I remained persistent, hitting the same rock knowing that one day it will break. And it broke today, after years of struggle. I am awarded a highly commendable Masters Student of the Year, 2019."
Saqib was also awarded "Highly Commended Masters Student of the Year 2019" by FindAMasters, a global database for Masters degree programs. This was award was presented for the contributions made by Saqib on his campus. FindAMasters says on its website, "Our Master's student of the year award honors highly motivated students who exceptional competence and curiosity in their studies."
LSEs' students congratulate him on his success. He aims to return to Pakistan and serve the country as much as he can.
Stay tuned to the latest news and updates on Brandsynario.