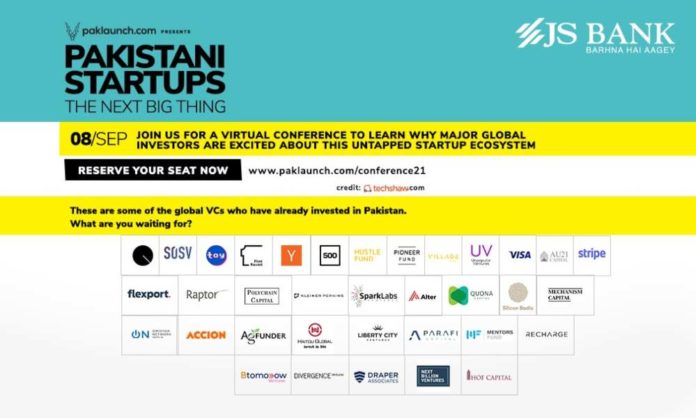 Startups in Pakistan are rapidly rising and gaining international attention with one success story after another. Paklaunch, a leading organization building inroads for Pakistani startups globally, is holding a virtual conference "Pakistani Startups – The Next Big Thing" on 8th September 2021. Aly Fahd, Founder Paklaunch, expresses that this is just the start of something big: "We are excited to bring global VCs the opportunity to invest in Pakistani startups through our platform. We have already successfully helped invest over USD 7 million and hope to continue being the catalysts in this ecosystem." The conference is made possible with the support of JS Bank Limited, its platinum sponsor.
Leading global VCs and experts will discuss the secrets behind the world's growing interest in Pakistani startups at the conference. "Being Pakistan's leading platform connecting investors, entrepreneurs, and professionals, Paklaunch aims not just to boost Pakistani startups but also help global VCs find the right startup to invest in." says Aly.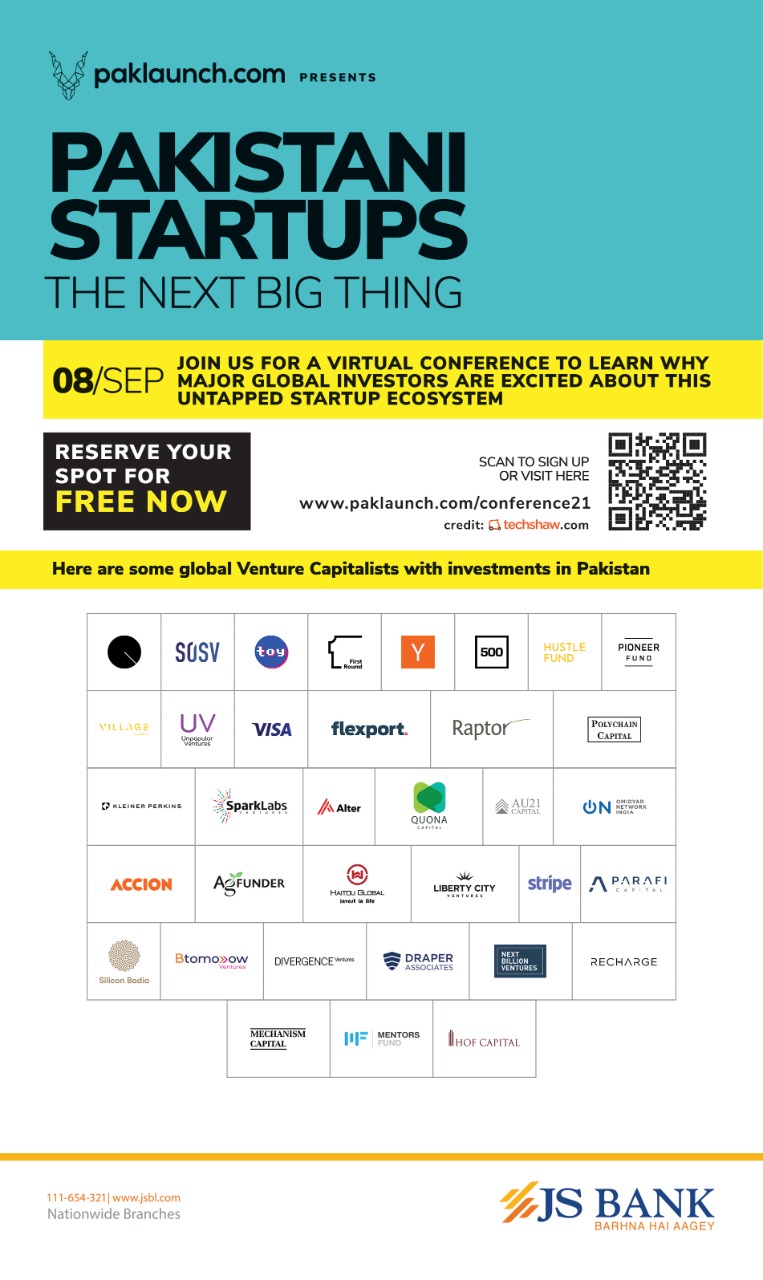 The entrepreneurship ecosystem in Pakistan has continued to grow even through COVID-19, backed by increasing mobile penetration and the world's largest, youngest demographic looking for lifestyle improvements. Biggest names in the venture capitalist arena: First Round Capital, Prosus, Kleiner Perkins, and Gobi Partners have already invested in the country's startup landscape. Paklaunch is determined to further strengthen the startup ecosystem and advocate for them internationally.
Paklaunch's virtual conference "Pakistani Startups – The Next Big Thing" is for anyone looking to learn, network, or engage with the local startup ecosystem. JS Bank Limited is the platinum sponsor for the conference. It is free of cost for all interested persons and will be held on Wednesday 8th September 2021. You can sign up for the conference at www.paklaunch.com/conference21.