A Pakistani startup, Poulta, an artificial intelligence (AI) company has developed a design of smart portable ventilator amid the coronavirus. The company works in improving the poultry farming industry but as per requirement, it is working on portable ventilators.
The design of the ventilator has been sent to the Pakistan Engineering Council (PEC) and the National Disaster Management Authority (NDMA) for approval.
Chief Executive Officer, CEO of Poulta, Ali Murtaza Solangi emphasized that traditional ventilators require a team to be trained to operate them. However, their smart design can be operated remotely and centrally through the internet.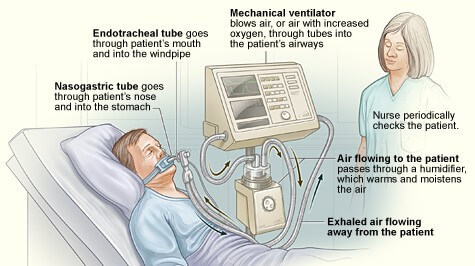 All the relevant public companies, private companies, and technology product companies have been brought together by the government.
Pakistan is currently facing a shortage of ventilators which is essential for the treatment of the coronavirus. Many companies have sent their designs as of now. A committee formed by the government will test the designs, and once approved, the work on the chosen design will begin.
An average ventilator from abroad would cost around $10,000-$12,000. Keeping in mind, the budget restraints, Pakistan can't afford a huge quantity. However, Poulta's design, if approved, can cost $2200.
Once approved, the company can put together 500-1000 ventilators with the next 5 weeks.
For more news and updates, stay tuned to Brandsynario.