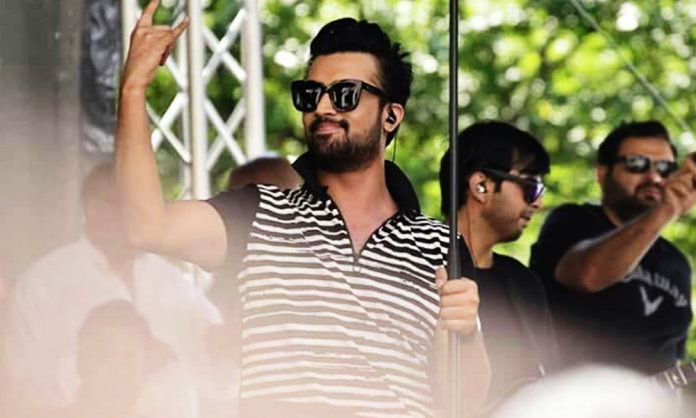 UPDATE: Over the past few days, a debate is in full swing on social media over Atif Aslam's singing a Bollywood song at an Independence Day parade in New York.
Fans of the singing sensation appear divided on the controversy. However, Aslam has now broken the silence and has reply will leave you in awe.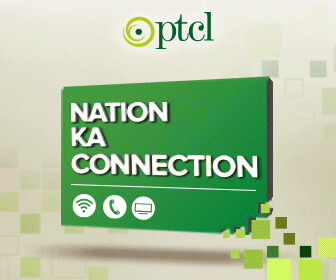 Taking to Instagram, the crooner replied to all his haters with the message of love and peace!
Simply love my haters 😘

Bayshak Allah izat denay aur rakhnay wala hai
He also lauded his loyal admirers who believed in him and supported him amidst all the backlash!
Sabz jhanda meri pehchan hai or mere fans jantay hain k mein iska ehtaram kerna achi tarah janta hun Mje bohat khushi aur fakhar hai k meray fans fake propaganda Ka jawab dena achi tarah Jantay hain .. I hope NAYE PAKISTAN main un sab logon ko izat dena jaan jayen gae jino ne PAKISTAN ka naam poori duniya mein roshan kia hai
Atif Aslam's inspirational reply to all the hatred speaks volumes of his patriotism and devotion to his Pakistan.
More power to our favorite singer!
---
Atif Aslam seems to have landed himself in hot water for singing a Bollywood song at an Independence Day parade in New York.
Reportedly, the artist crooned his tune 'Tera Hona Laga Hoon' from Indian flick 'Ajab Prem Ki Ghazab Kahani', irking many Pakistani citizens.
Now we all pakistani should not listen him and bycot with him ,he realy dnt desrv our love and appreciation coz he is more indian than pakistani #Shame Shame #مشعل_راہ_گانے #RehamKhan #AtifAslam#im pic.twitter.com/YD3XEFqmek pic.twitter.com/umqk7gIEOu

— فائقہ جدون (@fyka_ayaz) August 8, 2018
However, a video leaked from the parade shows fans going crazy when Atif sang 'O Saathi' from Baaghi 2.
https://www.youtube.com/watch?v=lRaABp2CHbE
Moreover, various sensationalist news reports claim that Atif Aslam declined to raise Pakistani flag at the parade and refused to chant 'Pakistani Zindabad' at the ceremony.
However, how much truth there is in the controversial tale is still not known!
As per #sources #AtifAslam sung an #indian song on #JashnEAzadi celebrations #concert at #NY #America. There are also #rumors that he #hesitate holding & waving flag of #Pakistan. If so its very #stupid of him & very bad but let him #clear untill not #guilty Pakistan. pic.twitter.com/fFeijjx3QI

— umar ishaque butt (@capisces) August 7, 2018
Shafqat Amanat Ali took to Twitter and defended Atif with full force!
I stand in support with @itsaadee for singing his songs at the parade. Music is not Indian or Pakistani. It is just music! Singers r synonymous with their songs which r loved equally by fans from every country. Should have briefed him if they wanted national songs #AtifAslam

— Shafqat Amanat Ali (@ShafqatAmanatA) August 7, 2018
Meanwhile, Punjabi singer Abrar Ul Haq told ARY News that Atif should be careful in future to avoid backlash.
He should be forgiven for the inadvertent mistake, but it was rather insensitive to sing an Indian song at such an occasion.
But Renowned music composer, singer and actor Nadeem Jafferi shamed Atif Aslam for singing Indian songs at the parade.
It was inappropriate for Atif to sing any other song on any such occasion particularly from a country with which Pakistan has a contentious relationship.
Atif has released a large number of songs in India as compared to Pakistan, so either Pakistani artists should either be stopped from going to India or otherwise it not a serious issue.
 Loyal Fans of the singer are coming out in hordes to support him!
I heard overseas patriots r really angry that Atif Aslam sang indian song at an event?What hypocrisy i must say! #AtifAslam

— Ayesha M Wattoo (@ayeshamwattoo) August 7, 2018
It is okay if @itsaadee sings any of his songs in any of his event. Who are we to judge his patriotism? He has sung many songs for Army and Airforce, no one remembers that but yeah of course one song and he becomes anti-Pak. Applause for this mindset 👏🏻#AtifAslam #ProudPakistan

— Nayab* (@nayabwanttosay) August 8, 2018
There might be role of media behind defaming name of Atif aslam ,
He is truely a pakistani and has proved it several times,
Naadaan or amature log bus media pe bat suni or free fawaaen jaari.#AtifAslam

— فیروز احمد (@FerozMundrani) August 8, 2018
@itsaadee I am surprised at some stupid Pakis who forget about #AtifAslam 's lifetime services for #Pakistan and just start judging him based on one bloody song that he ended up singing during NYC Parade. For god sake, grow up. Value the artistis and give benefit of doubt.

— Hassan R. Hashmi, MD (@HassanRHashmi) August 8, 2018
Music is like water ,it flows ,it has no boundaries .It has no limits ,if you have a beat then the floor is yours .Music has no religion .Music has no country.Music is music#AtifAslam

— Umair (@Umairj01) August 7, 2018
An attendee of the parade revealed what really happened and how Pakistanis, Indians, and Bengali went wild when Atif took over the stage!
1) I attended the NYC Pakistan Day Parade, all the people having on #AtifAslam get a life please. NO one left, everyone was swooning along to every song he sang. Indians & Bengalis attended the event too. He's gain immense popularity & love from India.

— Nayaab Khan (@nayaabkay) August 7, 2018
2)The "Indian" songs he sang were in his voice were they not? So how can people claim they're a product of India only? Fact is, it's Atif's voice so automatically the song has a Pakistani contribution to it. #AtifAslam

— Nayaab Khan (@nayaabkay) August 7, 2018
3) Every person in the crowd was enjoying every second of Atif's performance. Also, it was CRAZY hot, the sun was blazing, Atif was drenched in sweat, red in the face but he kept entertaining everyone that came out. #AtifAslam

— Nayaab Khan (@nayaabkay) August 7, 2018
4) the NYC Pakistan Day parade has slowly declined over the years, the sponsors KNOW Atif is an international star which is why they invited him. Again, Pakistanis, Indians and Bengalis were in attendance. #AtifAslam

— Nayaab Khan (@nayaabkay) August 7, 2018
5)If as Pakistanis this is how we want the world to perceive us than shame on us. We should rejoice in our cultural similarities, move away from the hate and enjoy the entertainment our singers/actors etc. work so hard to give us. #AtifAslam

— Nayaab Khan (@nayaabkay) August 7, 2018
6) I've attended the NYC Pakistan Day Parade for practically my whole life. Never before was a crowd so energized & packed. Thank you for such a great day, & I'm sorry you're dealing with horrible minded jerks who have nothing better to do than spread hate. #IStandWithAtifAslam

— Nayaab Khan (@nayaabkay) August 7, 2018
Well, these unseen clips from the parade certainly prove that Atif Aslam rocked his gig and the crowd couldn't get enough of him.
Gulabi aankhen jo teri dekhi sharabi yeh dil ho gaya Sambhalo mujhko oh mere yaaron sambhalna mushkil ho gaya
#Aadeez @itsaadee #AtifAslamlive #AtifAslam @Rafaz_aadeez @SohailAtif313 pic.twitter.com/WV9zla9Evm

— Mehrose💝 (@MEHROSEKAZI2) August 6, 2018
Checking out #AtifAslam performing a set near @MadSqParkNYC to a packed crowd of Pakistanis. This concert is insane! #pakistan #PakistanZindabad pic.twitter.com/FoaaHzwWTD

— Mufsin Mahbub (@MufsinM) August 5, 2018
What do you think about this controversy? Let us know in the comments below.