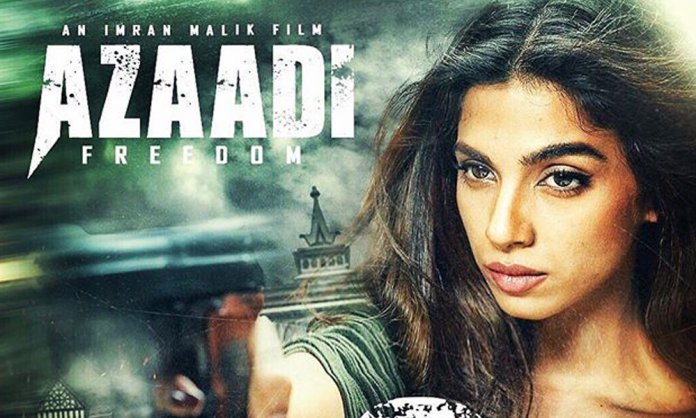 The race to announce Eid releases this year is on and Azaadi has become the first film to release its trailer.
The Pervez Malik Films – ARY Films Production brings back the macho man of the 90s Moammar Rana back to the screen and he has been paired with TV star Sonya Hussyn, getting the lead role for the first time in a film.
Written and directed by Imran Malik, the film revolves around the struggle of Kashmiris in the Indian Occupied region and how those involved in a mujahid's life are affected by it.
https://www.youtube.com/watch?v=vhxpwaHbW_Q
Moammar Rana looks every inch an action hero in the trailer and has maintained himself well especially in an era when younger heroes are appearing in films as well. It must be noted that he was the first film star to migrate to TV a decade back and that move was one of the many reasons why the film industry couldn't do well even after films like Yeh Dil Aapka Huwa.
As for his co-star Sonya Hussyn, this film might prove to be her ticket to filmdom considering she had a supporting role in critically acclaimed Moor.
Sonya has become a force to reckon with on TV and if she plays her cards right, films might prove to be her final destination.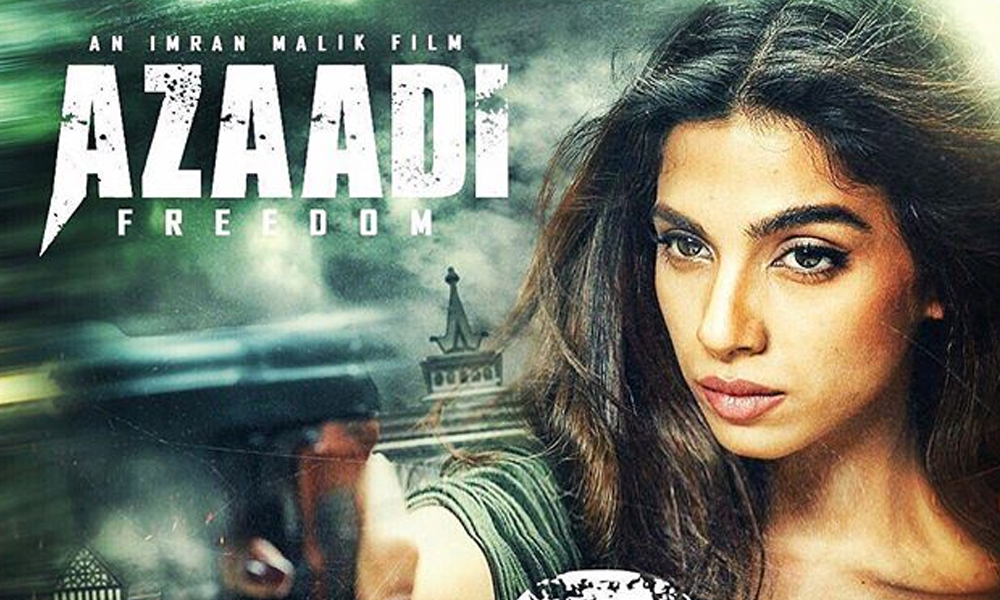 Then there is Nadeem Baig who had been an integral part of Pervez Malik's career especially in the 70s and the 80s when the two collaborated for many hits such as Pehchaan, Talaash, Pakeeza, Hum Dono, Qurbani and Kamyabi.
There could have been no better way to celebrate his association with Pervez Malik than by acting in the first film produced under Pervez Malik films after his death.
This is not Imran Malik's first film as a director – his first film Tere Bin Jiya Na Jaye came out a decade back – but it is certainly his first after polishing his skills on TV as a writer/director. Australian cinematographer Ben Jasper has done an amazing job as a DOP and makes it stand out amongst most of the film's released recently.
In fact, Azaadi might be the kind of action film we have been missing since it has:
a) Moammar Rana who isn't new to action and
b) a plot that depends on guns and helicopters.
It might not be as big budgeted as Bollywood's Tiger Zinda Hai but our 'Tiger' has all the capability to do well on Eid.
Stay tuned to Very Filmi for more news and updates