Baitussalam Talagang, a Pakistani madrasa, qualified for the final round of TEKNOFEST 2020. TEKNOFEST is the most prominent Technology and Science Festival in Turkey. This festival is organized under the Ministry of Industry and Technology and the Turkish Technology Team Foundation.
This is not only the most significant tech festival in Turkey, but it is also one of the biggest all across Asia. The Turkish authorities aim to transform the country into a technology producing country. They will do so with the help of the biggest corporations in Turkey.
#Alhamdulillah
We will be participating in @teknofest Insha'Allah. Top points in the Project Report round.

Thank you @tikaislamabad for the Technology Lab established in 2018. Continually helping our students on various platforms.#PakTurkBrotherhood pic.twitter.com/QAg8SZihOP

— Baitussalam Talagang (@Baitussalam_T) July 24, 2020
TEKNOFEST has many different categories, such as Biotechnology Innovation, Agriculture Technologies, Environment and Energy Technologies, Intelligent Transportation, Educational Technologies, Helicopter Design, Jet Engine Design, Efficiency challenge, and more.
#Madrassa Students in the limelight on social media for their achievement in international technology competition will be #LIVE tonight explaining their project and current status.

Stay Tuned at 9pm on our Facebook page:https://t.co/dFEU9wto9G pic.twitter.com/8e647tEpu1

— Baitussalam Talagang (@Baitussalam_T) July 25, 2020
This year the TEKNOFEST will start from 22 September till 27 September. Hence, participants from all over the world can take part in the competition to bring forth their technological advancements to the world.
The Baitussalam team, BLATU, has a group of 4 students who achieved top marks in the project detailed report of the competition. They then qualified for the final round in September. Baitussalam has made it into the ultimate in Technology for Humanity category.
This is not the first time that Baitussalam has won a significant competition. The madrasa has previously taken part in many games.
The Madrasa schooling system in Pakistan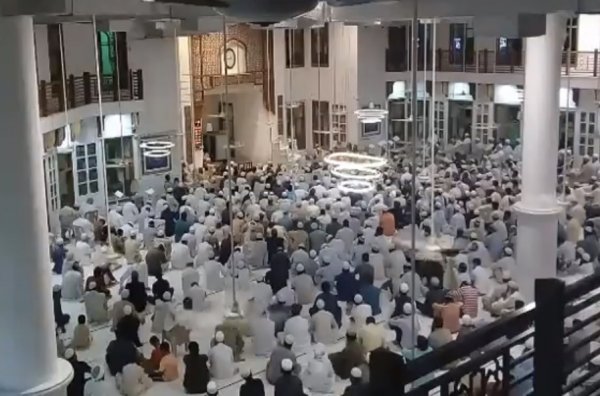 Pakistan's madrasa system has received much criticism over time. They have always been considered unsafe, not on par with modern education, and a backup option for those who cannot afford other schooling systems.
Madrasa's like Baitussalam are changing the mainstream perception about the madrasa culture. Baitussalam students are equally well-versed in the subjects of science and technology as they're in Quranic themes.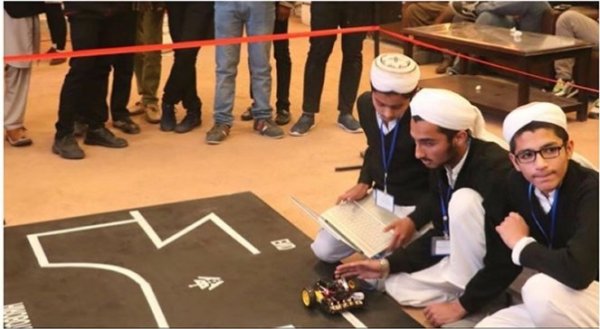 Even though the mainstream media has still not covered this considerable achievement, some celebrities have appreciated the students. Waqar Zaka and Hamza Ali Abbasi have tweeted on the Baitussalam madrasa's achievement.
Waqar Zaka, the popular TV show host, tweeted that Pakistan's priority should be to make our madrasas high-tech so that the madrasa kids can escape the "ratta English media mafia."
My full support for these boys and as I always say Technology movement Pakistan`s main target is to make our Madrsa kids hi tech so they don't have go through bullshit raata English media school mafia pic.twitter.com/xU9fA60IEg

— Waqar Zaka (@ZakaWaqar) July 25, 2020
Hamza Ali Abbasi, a famous TV and Film actor, also took to twitter to appreciate the participants.
Shehzaaday❤️ pic.twitter.com/CsgOZdEPCK

— Hamza Ali Abbasi (@iamhamzaabbasi) July 24, 2020
What do you think about this achievement by Baitussalam's madrasa students? Let us know in the comments below.
Stay tuned to Brandsynario for more information and the latest news.