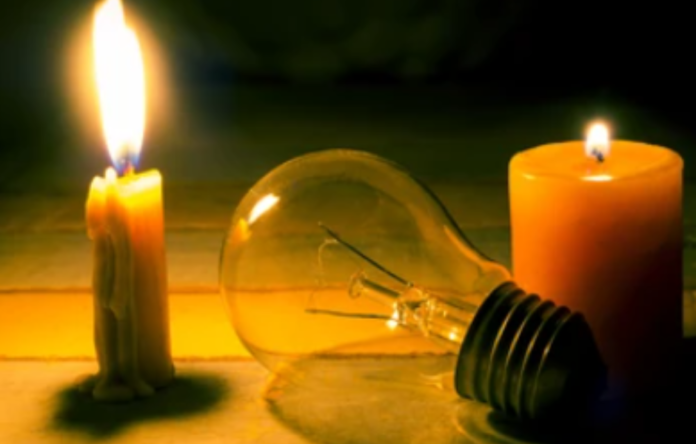 Today, Monday morning, the first day of the new week, the country faces a major power breakdown. Reports have been received from across the nation of no electricity. It is said to be triggered by a "frequency variation" in the national grid. However, large parts of the country including Karachi, Lahore, Islamabad, Peshawar, and Quetta are now left without electricity.
ابتدائی اطلاعات کے مطابق آج صبح 7:34 پر نیشنل گرڈ کی سسٹم فریکوئنسی کم ہوئ جس سے بجلی کے نظام میں وسیع بریک ڈاؤن ہوا
سسٹم کی بحالی پر کام تیزی سےجاری ہے

— Ministry of Energy (@MoWP15) January 23, 2023
The power outage has led Pakistani people to get ready and start the day in the dark. But their light humor has really turned the day around. As soon as people lost access to energy in their homes they turned to Twitter to show off their witty and clever humor by making memes and jokes. Be it about people complaining about dead cell phones or having breakfast in the dark, here are some really hilarious ones.
Some also sarcastically bashed the government for its lack of responsibility.
Exactly we are on same page #poweroutage #ElectricityShutDown#چوروں_کا_چور_CM_نامنظور#محسن_نقوی_نامنظور#خان_کو_روکنا_ناممکن#چھین_کےلینگےمینڈیٹ_اپنا#سیاست_کا_سلطان_عمران_خان pic.twitter.com/tctJbNoTUU

— Hassan SAEED (@HassanSaeed07) January 23, 2023
Hearing ountrywide power breakdown.#poweroutage pic.twitter.com/AeaISjmjcK

— Haroon (@ThisHaroon) January 23, 2023
According to netizens Pakistan has also been said to be gone into "dark mode". They can not stop referring the situation to political matters and it is pretty funny.
When the light come back on pic.twitter.com/NLlPB9vccC

— Syed Ali Hasnat Bukhari (@SyedAliHasnatB3) January 23, 2023
Office-going people have also joined in on the mocking of the power outage movement.
Me waking up to no electricity: #poweroutage pic.twitter.com/LCgcdCLZEc

— Brownie ✨ (@the_desi_dream) January 23, 2023
At least the public is self-aware and is also making fun of themselves for being so non-serious.
Every one tweeting about power outage
Le me who don't care:#ElectricityShutDown #poweroutage pic.twitter.com/eCIP1Psy8x

— Rao🇵🇰 (@Mr_Rao_007) January 23, 2023
Wifi users and people who are now left with less charging on their phones are specifically "crying" about the whole situation.
Phone ki 100% charging:#poweroutage pic.twitter.com/t9lxQLiz1C

— Areesha (@AreeshaAthar) January 23, 2023
WiFi Users :- #poweroutage | #Breakdown | #Blackout pic.twitter.com/wPpKKT1lal

— Malik Shoujaat 🇵🇰 (@Malok_Shoujaat) January 23, 2023
Some people are also reporting low signals and even no cell service during the power outage. They are feeling completely cut off but still are using jokes as their coping mechanism.
#poweroutage#InternetSlowDown
After the electric power outage the cellular networks have been degraded to #Edge 😢.
I have typed this and hoping this tweet to upload. pic.twitter.com/pBbD8Af9cx

— Rashid Qureshi (@rashidmq) January 23, 2023
These are some of the funniest tweets circulating through social media. And we are sure more are to come because it will take 12 hours for the electricity to be completely restored according to electricity minister Dastagir Khan.
Stay tuned to Brandsynario for more news and updates.