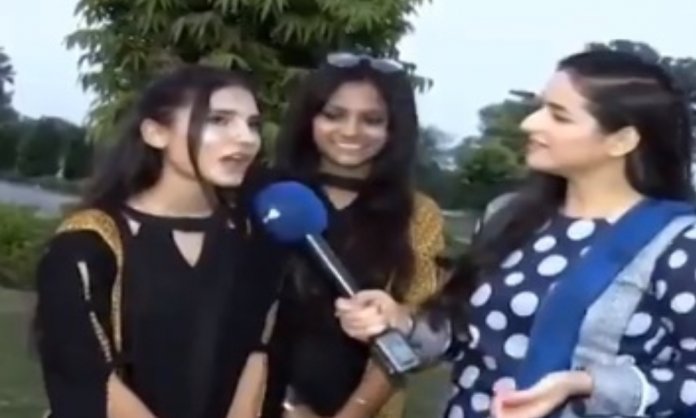 Amidst the melancholy of the coronavirus outbreak, Pakistanis have desperately been craving for a beam of light that would distract (if not rescue) them from the sorrows and miseries of daily life. Surprisingly enough, a random Pakistani girl Nimra Ali has emerged out of nowhere to serve the purpose.
Nimra – A Ray Of Sunshine! 
Nimra recently visited a park where she was randomly interviewed by City 42 – a Lahore based news channel. "I am so happy! Too happy … too happy!" the Lahori girl enthusiastically expressed how it was a 'dream come true' moment for her. Well, the sparkle in her eyes was enough to explain how eager she was to come on screen at least once in her life.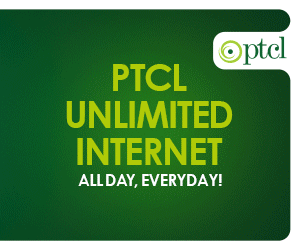 Nimra Goes Viral on Social Media Platforms
A clip of Nimra's informal interview has taken social media by storm. Our happy go lucky Nimra is trending on Twitter, and Pakistanis cannot stop adoring her excitement and confidence.
Have a look at the video yourself:
This video will make your jaw hurt, too much excitement and happiness in just 2 minutes. pic.twitter.com/9gatcHcGAf

— Rumpoptarts (@gingerahad) September 16, 2020
Some people are appreciating how thrilled and joyful Nimra is, while others are sending lots of love-coated prayers for her.
What a cutie! Hope & pray she stays like this always https://t.co/A2cCDOOALx

— a. (@thisammara) September 18, 2020
Envying how happy she looks, some social media users even wish to be as contented as Nimra appears to be in her interview.
I want this kinda happiness in my life please God 😭 https://t.co/xfmfqR3bFh

— Rimsha (@cosmoxco) September 18, 2020
Netizens have also taken this opportunity to call out Iffat Omar and Nida Yasir! And Chants of 'Be Like Nimra' are surfacing various social media platforms, especially Twitter.
Better watch #Nimra to get positive vibes than watching #iffatomar rampant behaviour🙂 https://t.co/wZAou9MIkH

— Sana Jawed (@sana_foodie) September 18, 2020
In the world full of sorrows be like #Nimra ☺️🌸
MashaAllah her confidence 👌🏻
Bht jald #nidayasir k show me hogi ye 😛😂 https://t.co/xS1VOZj8RN

— Muhammad Wahab (@muhammadwahab55) September 18, 2020
Nimra's cheerfulness and exuberance have brought smiles to several faces all across Pakistan. Her charming smile and chatty yet affectionate personality have won the hearts of many netizens, and they have unapologetically expressed their admiration on Twitter. Have a look at it yourself:
This account is now solely a Nimra Ali fan account https://t.co/kHFCMqxzfJ

— Danish (@BarfaniReech) September 17, 2020
imagine marrying her 💯😍 https://t.co/WroxtuXGeZ

— Dan 🌎 🌏 (@lordghareeb) September 17, 2020
Will Nimra Be Yet Another Victim Of Social Media Bullying?
Nimra is getting a lot of 'positive' attention from all across Pakistan. She is not only being adored but also envied by the masses. However, being bullied on social media is not uncommon in incidences like these. Many people, including the famous Aunty Gormint, have been a victim of social media bullying previously, and people have crossed their limits, humiliating them unstoppably and made their lives miserable. We hope that she only attracts positive attention and breaks the chain.
We are sending lots of love and prayers for our bubbly Nimra! We sincerely hope that nothing dims her light!
Do you love Nimra's enthusiasm and jubilant nature as much as we do? Will Nimra be yet another victim of social media bullying? What do you think? Let us know in the comment section below!
Stay tuned to Brandsyanrio for more news and updates!