Asifa Akhtar, a Pakistani-born scientist, has achieved the position of vice president at Germany's prestigious research institute, Max Planck Society. She is the first international female who will be leading the biology and medicine section at the institute.
She has made significant discoveries in the field of chromosome regulation. 
Asifa's education over the years
Asifa is the first biologist to have achieved the honor of being a vice president. She was born in Karachi, Pakistan, in the year 1971.
She studied BSc in biology at University College London (UCL). Later, she received her doctorate from the Imperial Cancer Research Fund in 1997.
In 1998, she moved to Germany for her post-doctoral fellowship. Over three years (1998-2001), Asifa completed her fellowship at the Adolf- Butenandt-Institute in Munich and European Biology Laboratory (EMBL) in Heidelberg.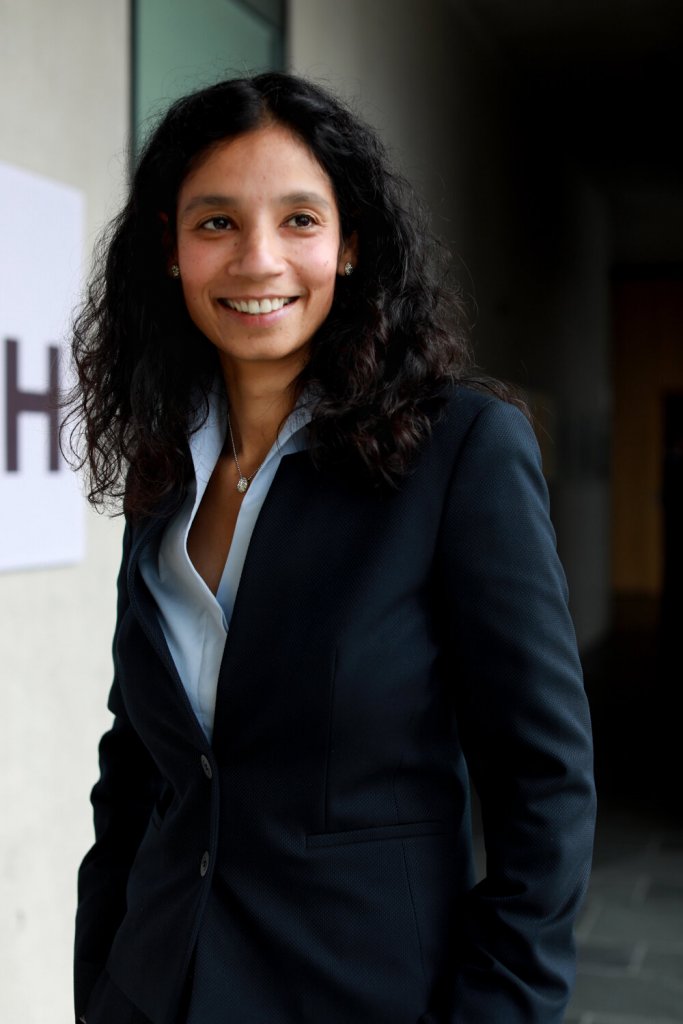 Under the vice president's role, Asifa will be the contact person for the Max Planck Schools and will also look after the institutes' sections.
Akhtar, on the society's website, says, "My heart beats for the young scientists."
During an interview, she told the society that "Academic science is a beautiful example of integration because you have people from all over the world exchanging knowledge beyond boundaries, cultures or prejudice."
Gender issues persist even in the 21st century, "Gender equality needs to be worked on continuously. There are outstanding women in science, and we should make all the efforts and use our resources to win them for the Max Planck Society," she said.
"If we want women to progress in science, we need to enable practical solutions such as childcare and time-sharing or home office options," she added.
Twitter wishes Asifa Akhtar for her latest Achievement.
Congratulations to Asifa Akhtar @AsifaAkhtar1
who has become the first international female vice president of the bio and med section at #Germany's 🇩🇪 prestigious Max Planck Society. @maxplanckpress
Since we share a common birthplace – #Pakistan, it makes me even more happy! https://t.co/1jzprW4HfP

— Dr. Alia (@aliawhs) July 16, 2020
Congratulation to Dr Asifa Akhtar to become first Pakistani born scientist VP at Max Plank Society,Germany

— Intasar (@DrIntasar) July 15, 2020
1st Int'l female VP of MaxPlanck Germany Asifa Akhtar. You are r Pride You are t Star
Thank you for being from Us!

— Rafiuz Zaman Siddiqui (@RafiuzZamanSidd) July 16, 2020
Asifa Akhtar, a Pakistani origin scientist has been selected to be the first female Vice President of the Max Plank Society. She is a brilliant star who has made such a name at such a young age.
I had the fortune to meet her in Cologne in 2018. https://t.co/BgXFYmfKFF

— Ikram Ullah (@ullahi_) July 16, 2020
MPFI sends a warm Florida welcome to Asifa Akhtar, our new vice president for the biology medicine section at @maxplanckpress We look forward to working with you! https://t.co/ZlUc7rVz55

— Max Planck Florida Institute for Neuroscience (@MPFNeuro) July 14, 2020
Have something to add? Let us know in the comment section below.
For more news and updates, stay tuned to Brandsynario.