A Pakistani female officer has been fired for the smallest and most hypocritical reasons. The woman, now left without a source of earning in a dire situation, has turned towards social media. Hear her story:
About Wafa, The Pakistani Female Officer
Wafa made a video that went viral on social media. She begins the video by saying she's confiding in us "as friends" because she wants to say something. Wafa continued to reveal that she has been dismissed over making a single TikTok in her uniform.
EX Lady Constable Wafa, who got dismissed for making tiktok videos telling her financial condition she is only bread earner for whole family ..
She must be reinstated on compassionate grounds 🙏 pic.twitter.com/wc7J8dmpDc

— Khurram (@Khurram_zakir) July 24, 2020
She agrees it was a mistake, and she was also willing to pay the price for it. She mentions that she'd accept a pay cut, a notice, or a warning, but alas, she was directly dismissed. However, does the punishment fit the crime here?
Wafa mentions how the TikTok video was neither controversial nor the only one ever made by a Pakistani police officer. She suggests others who are making TikTok's while being on duty and in uniform, yet they get away with it.
Wafa's parents, unfortunately, got separated soon after she was dismissed, and she's the eldest in the family. She no longer has a way to earn and is moving from one place to another. She raises a question at the end that is incredibly moving: "what did they get out of this?"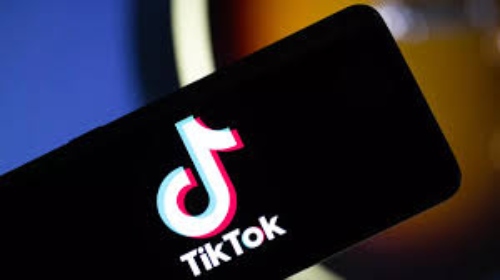 The Support She Has Garnered
Pakistanis on twitter have always vowed to help Wafa. The support she has garnered is fantastic! Men and women alike are supporting her and tagging police officials of the highest rank to look into this manner. Others are also telling her about viable courses of action: file a suit for wrongful dismissal. We're hoping the situation can come under the radar of the higher authorities and that Wafa is reinstated.
See some of the things people are saying:
An punjab police SHO is also viral on tiktok, he used to make videos daily with uniform and official gun but no one is here to take notice of him. @OfficialDPRPP but this poor lady dismissed for his video on tiktok. Is this not a hypocrisy?

— Inzamam ul Haq (@Inzi_Malik_92) July 24, 2020
Without issuing show cause notice dismissal from service is contrary to service laws and fundamental rights..
ایس تو پھلاں کے میں ایس خاتون دا مفت کیس لڑاں اینوں بحال کر دیو

— Hammad Sahi (@hammad306) July 24, 2020
See this. @GOPunjabPK @OfficialDPRPP@PakPMO @ashwahab @Lahorepoliceops @PunjabPoliceCPO kindly avoid double standards. She has been dismissed for making video but we see this police officer on tiktok daily. His name is mujahid. Kindly reinstate her.https://t.co/FRN96GUeZT pic.twitter.com/51zI9xG3tr

— Inzamam ul Haq (@Inzi_Malik_92) July 24, 2020
Fascinating, they must have so many police men and women to hand that they can let go of otherwise good police men and women

Must be great to live in a society where you don't need good service men and women

— Farrukh (@implausibleblog) July 24, 2020
The Plight Of A Working Woman In Pakistan
If you haven't already, you can see Alexandria Ocasio-Cortez's speech in Congress yesterday. A fellow representative hurled verbal abuses at her, and she lambasted him in Congress. The statement is one of the most incredible and truthful ones from 2020. However, the point isn't about how she confronted her abuser. It's about how even a US Congresswoman is not protected from abuses by fellow men.
Wafa's case is, undeniably, an example of men misusing their power over her. Think honestly: would a male police officer in her place be fired over making a TikTok? That seems rather far-fetched. But since it was a woman, a woman also desperate to earn, they could exercise their free will as they please.
The working woman is not protected from unfair workplace practices and attitudes anywhere in the world, in any position. Is there an end to it?
Stay tuned to Brandsynario for the latest news and updates.