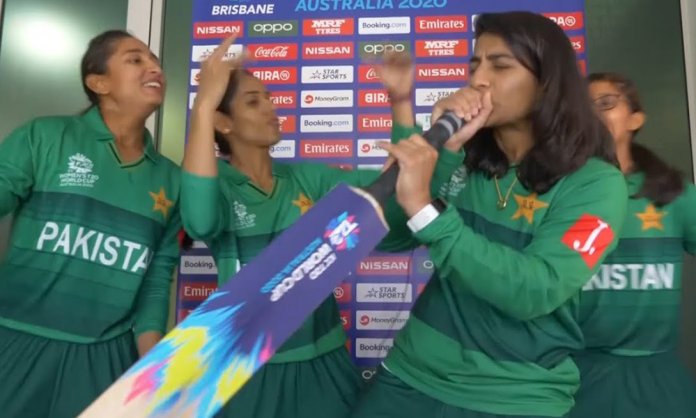 A fun video was released by the International Cricket Council (ICC) on their official Youtube channel of young women from the national team of Pakistan beatboxing to their own rhythm.
The video caught our eye as we see these women exhilarating in flow with one of them holding the bat and pretending as if it is a mic while the rest of the three young and talented women provide her with the background notes and dance along with the beat.
The 23-second video titled, 'Women's T20 WC: The special Pakistan beatbox' was captioned, "Pick the beat, set the rhythm, make your own music."
The video has been trending on various social media platforms, after all, we are a cricket crazy nation!
Uploaded on the 18th of February, the video has been liked by almost 2000 times.
In Sydney, the captains gather to gear up for media launch for Women's T20 World Cup.
A notable attendance will be witnessed on International Women's Day in Melbourne as for the first time a women's sports match might be held on the 8th of March.
The tournament comprises of 10 teams out of which eight were automatically selected on the basis of positions from the 2018 T20 World Cup.
For more news and updates, stay tuned to Brandsynario.