The third Sunday of June is not just any ordinary day. It is a day dedicated to an extraordinary person. The Father! A figure whose presence in life brings about the meaning and a sense of viability. Every year in honor of Father's day, brands come up with different ideas and marketing campaigns to pay tribute to the Father figures in our lives. This year, too, we got to see some exciting advertisements which are melting our hearts. Let's take a look at some of them.
1. HealthOk-Happy Father's Day
This ad is showing us the reality of having a father in its true essence. As someone who has the responsibility of the house, being a father means having to accustom to an attitude. But that does not mean the feeling of love and warmth goes away. It stays there forever, yet not much visible. This ad shows the importance of expressing your emotions to your fathers. It also shows the importance of communication and association. Take a look yourself.
2. Pampers Pakistan
Pampers is known for its savvy and up to trend marketing. Every year, they tend to gather some views with their meaningful commercials. This year Pamper's and its Parent company P&G announces giving two months of paternity leave to their employees with a heartwarming TVC.
3. Olivia Shukria
Leave it to our TVC's to tell us about some of the most heartwarming relationships. In its latest TVC, Olivia shows the life of a single parent who tends to shy away just because of his age. Single parents need double the amount of love. Don't you think so?
4. Atlas battery 
This advertisement shows a dilemma of society; it is a topic that has been touched repeatedly—dropping your parents to nursing homes. This TVC is bound to make you drop some tears. Take a look yourself.
5.

Proton Pakistan Father's day
Proton pays tribute to fathers in its Facebook post with a heartwarming caption.
"Always aspiring to be like our hero, the man who did everything for us. Let's give it up for the Dads, the ones who made us feel special. Happy Fathers Day!"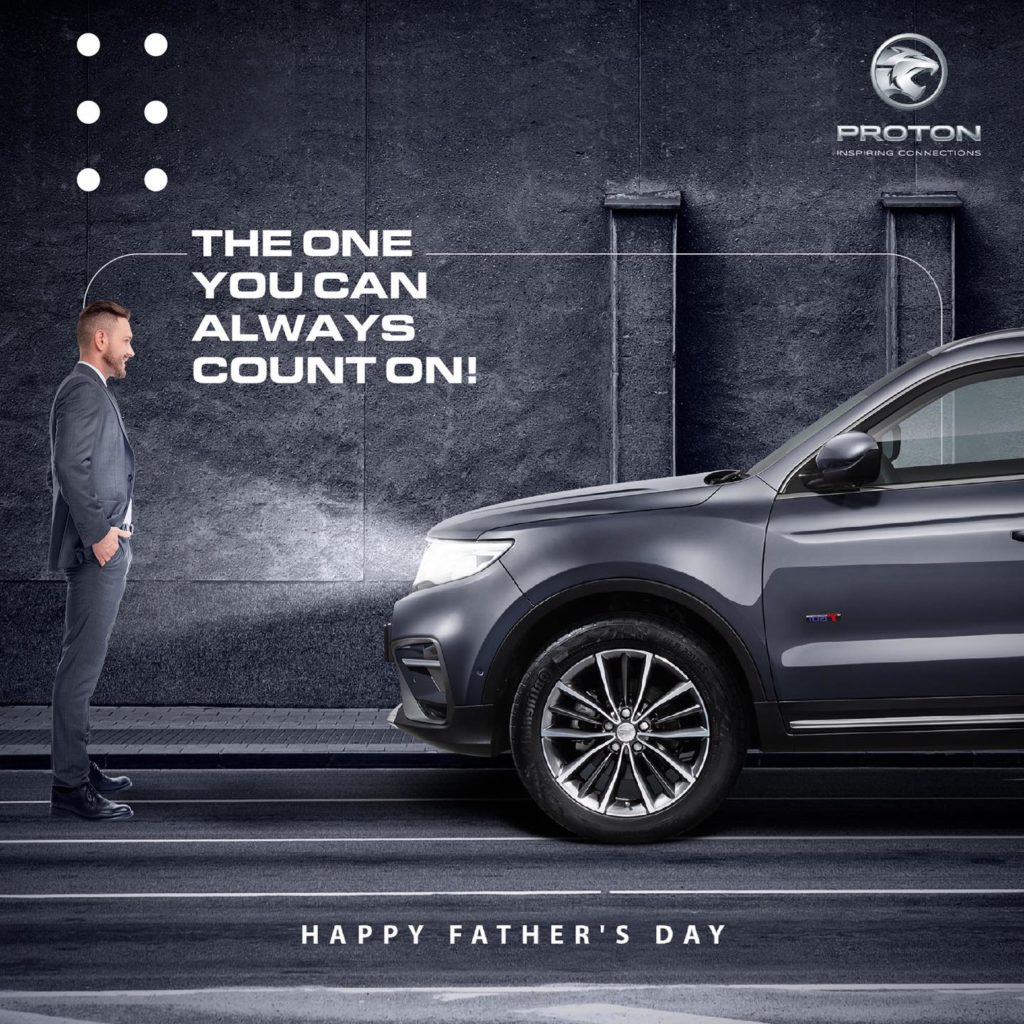 Stay tuned to Brandsynario for the latest news and updates.