Pakistani Ertugrul, aka Mustafa Hanif, rose to fame a few weeks ago when his video went viral.
People spotted the Youtuber for bearing an uncanny resemblance to Engin Altan. Not long after, he was called on shows and enjoyed more popularity. Hanif is now referred to as the 'Pakistani Ertugrul,' and we're not complaining!
Hanif Is Adopting The Role
The Pakistani Ertugrul has already been offered several ads and promotions. One of such has become the talk of the town, especially K-town. His latest ad features him clad in a black shalwar kameez with the Turkish inspired belt on his waist. He's also armed with a huge knife which he keeps by his side.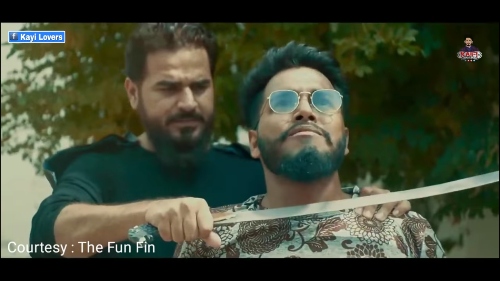 Bearing a resemblance that is far too strong to doubt, the Pakistani Ertugrul roams the street of Karachi as a crime deterrent. He sees a youngster spit the red color of a paan and immediately confronts him. On the other hand, he also confronts a couple of boys who tried robbing someone.
In terms of how he acts and the delivery of his dialogues, we'd say Hanif has a lot of potentials. All he needs is further grooming and practice to either fully replicate the role of Ertugrul's persona or have an original one for himself.
Check Out The Video Here:
How Did The People Respond?
The commercial created courtesy of the Fun Fin has gained a lot of popularity. Mustafa Hanif's Facebook post about it alone has over 1K comments and likes. People in the comments section have a lot to say, and it's not all bad!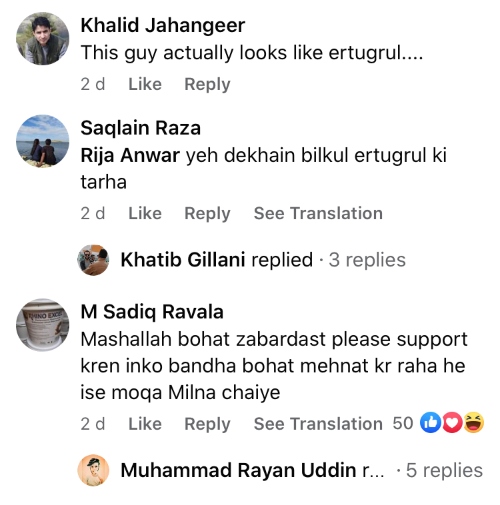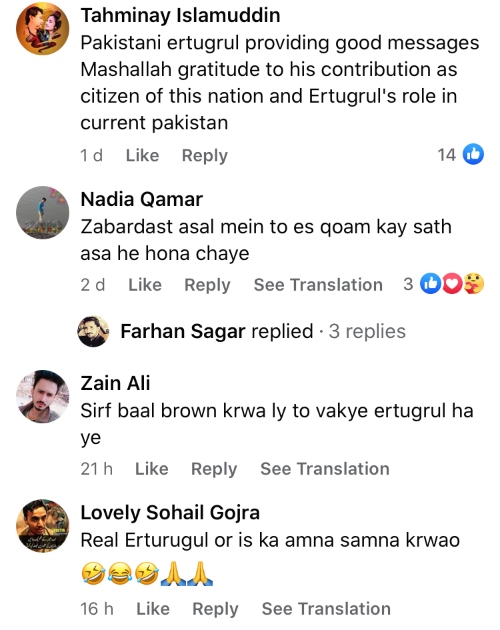 Some are applauding him for his performance. They also feel that Hanif has a lot of potentials, but he needs to be refined further. Others are merely obsessing over the fact that someone from their own country looks so much like Engin Altan.
On the other hand, there are always some trolls. They're making memes about it, trolling the poor guy and hating on the video too. Sure, you're allowing to have your opinion and dislike something, but unnecessary hating inflicts more harm than good.
Pakistani Ertugrul And Other Dopplegangers
The Pakistani Ertugrul might have way more fame in store. He may be polished and updated further to look precisely like Altan for which he might be made famous further. The case of doppelgangers in Pakistan especially has always been a humorous one. How we tend to obsess over real stars who played a role we liked, we tend to see them in their look-alikes too!
Stay tuned to Brandsynario for the latest news and updates.