Living in Dubai and earning AED 4,000 a month allows a Pakistani to save only so much. They have to send a huge chunk of money back home, and the rest they need to invest in their own rent and food. Two Pakistanis working as deliverymen in Dubai were surprised to find more than 10 months of their monthly income as a bonus. The bonus made them millionaires!
Deliverymen become millionaires
An online food delivery company by the name of Deliveroo awarded two of its employees 50,000 dirhams for being top performers. The amount is equivalent to USD 14000 and more than 2 million in Pakistani rupees. Muhammad Khurram and Muhammad Zeeshan are the two Pakistanis who got the good news of becoming millionaires. Of course, knowing voice phishing scams to be real, the two Pakistani men, one from Karachi and the other from Lahore, did not believe it to be true initially.
Muhammad Khurram states that he got the call from the company in March. According to the company, the bonus was for having delivered more than 2,000 orders in the past five years. Muhammad Zeeshan got a similar call. The thirty-five-year-old Khurram said that he believed someone was playing a prank on him. Zeeshan had a similar response. In fact, Zeeshan says that he did not even tell anyone because he did not want to be laughed at.
Khurram made some calls and when sure, he let his family know. He got a confirmation email after that. Zeeshan on the other hand, kept it quiet up until he got the email confirmation. After that, he let his family in on the good news. Last month, in May, Khurram already received his first installment (8,333 dirhams), the rest he will get over the next 6 months. The deliveryman says that he plans on opening a cafe or a restaurant. Khurram also plans on starting a business back home.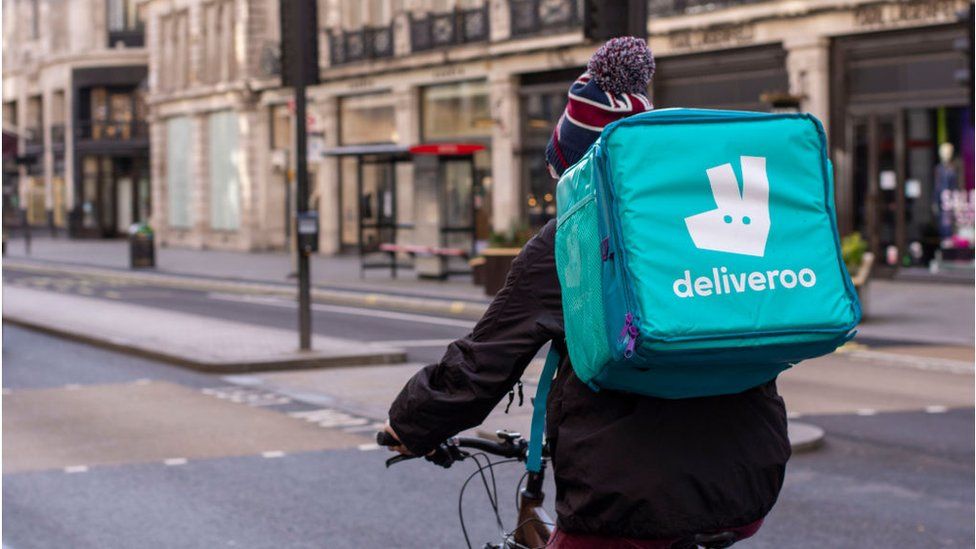 Deliveroo – food delivery company
London-based company, Deliveroo operates in the UK, UAE, France, Kuwait, Ireland, Belgium, Italy, Spain, Singapore, Australia, Netherlands, and Hong Kong. They have also issued a statement regarding that.
CEO and founder Will Shu said, "Muhammad Zeeshan and Muhammad Khurram received their first payment in May 2021 and will continue to receive installments of approximately AED8,000 each month throughout the next six months."
He adds:
"Over the last year, riders have helped us do so much more than just deliver great food, having supported businesses and enabled vulnerable people or those self-isolating to stay safe indoors throughout a global pandemic. We're pleased to be able to say thank you."
Bonus has been their way of acknowledging their employees. The prize money they have issued up till now ranges from $238 to $14,000 to $36,000. The prize has been awarded to the highest-performing employees globally.
Stay tuned to Brandsynario for the latest news and updates!