Update: March 18 2020:
Just recently, HUM TV Network has also released an official statement about implementing work from home policy. However, they have clearly mentioned that essential staff/employees that are critical for uninterrupted daily operations will be allowed to come work whereas, the rest, can work from home
Here's their official statement: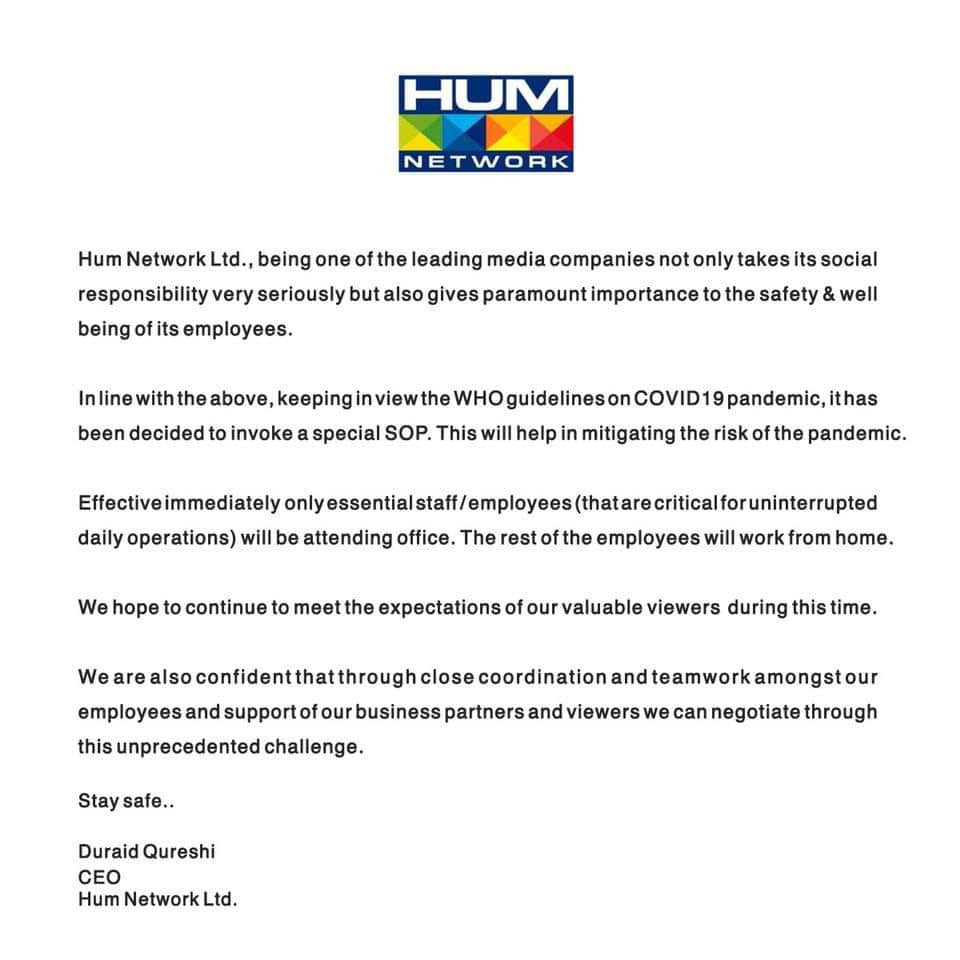 The novel coronavirus has ended the lives of more than 4,000 people, as of Wednesday, and there are about 121,000 confirmed cases worldwide across in at least 81 states, with six COVID-19 related deaths in the US.
As the coronavirus spreads across other parts of Asia, Europe, the Middle East, and the US, major firms like Microsoft, Hitachi and Chevron are asking their workers to work remotely as a measure against the rapidly-spreading infection.
Furthermore, major firms like Oracle, Twitter, Apple, and Nestlé are restricting all non-essential business travel to keep the virus from spreading.
The same action is being taken in Pakistan as a result of the virus.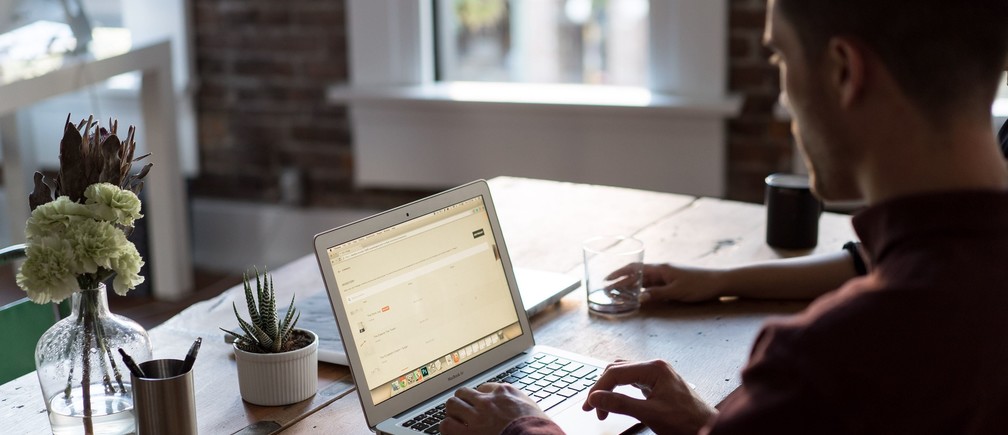 Here's the list of companies that are allowing their employees to work from home: 
(However, please note that some of the below-mentioned organizations have resumed working or may have been partially closed)
1. Reckitt Benckiser
2. Unilever
3. Engro
4. PnG
5. Byco
6. Total Parco
7. L'Oréal
8. Phillip Morris International
9. Careem
10. Lals Chocolates
11.  Sino Sindh Resources Pvt. Limited
12. Shanghai Electric
13.  PHC GLOBAL
14. Securiti.ai
15. IRD Pakistan
16. Nielson
17. Telenor
18. Daraz (partially)
19. Taskeen Health Initiative
20. Alkaram
21. TPS
22. Zak technologies (Islamabad)
23. HUBCO
24. MPCl
25. MOL
26. Transworld Associates Pvt. Ltd.
27. Zindagi Trust
28. The Digital Factory
29. GSK (optional)
30. 10Pearls
31. Folio3
32. Qinvest Qatar
33. Airlift
34. Sasta Ticket
35. Eli Lilly
36. Rohde and Schwarz
37. Nokia
38. Cybernet
39. Dani & Dani Advocates & Legal Consultants
40. Kiran Foundation
41. Netsol Technologies (Lahore)
42. AzCorp Entertainment
43. Davaam (Optional)
44. Art Now Pakistan
45. Jazz
46. Empact Activation Services (optional)
47. Nestle
48. Mc Kinsey
49. Akhund Forbes
50. Sekurus International
51. DKT International
Working home in this situation has its perks and cons. While on the one hand, people are safe and feel secure as they sit at home – lack of good communication and loss of productivity are key concerns.