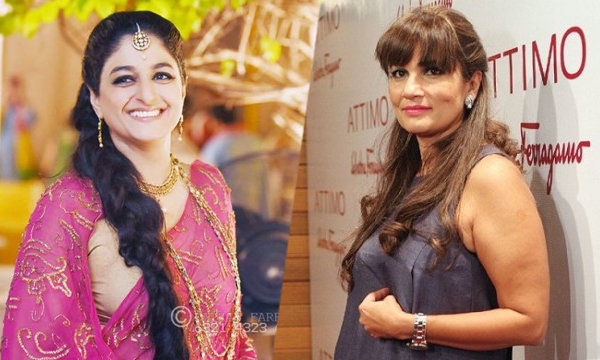 It takes tremendous courage for a victim to talk about sexual abuse.
Many feel embarrassed, judged and afraid to come forward and share their tales of torture. Some are even criticized and not taken seriously when they finally gather up the strength to do so.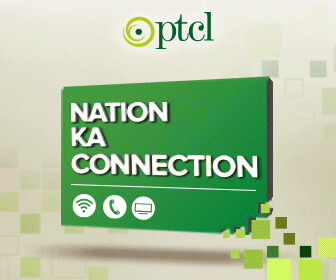 With the barbaric rape and murder of the seven-year-old Zainab, a wave of outrage has erupted in the nation. Countrywide protests are demanding the criminal to be given the worst possible punishment.
 Since then, much has happened in Pakistan's entertainment fraternity
Various starlets are now coming forward with their accounts of sexual harassment, realizing that its crucial to share their struggling stories to help other individuals that are coping with the same trauma.
The first Pakistani celebrity to break the silence was the veteran T.V actress, Nadia Jamil.
She boldly narrated her painful story of being a victim of sexual abuse when she was just 4 years old!
I was 4 the first time I was abused sexually. I was in college when it blew out of proportion.
People tell me not to talk to respect my families honour. Is my families honour packed in my body? I am a proud,strong,loving survivor. No shame on me or my kids. Only pride 4 being me

— Nadia Jamil (@NJLahori) January 13, 2018
However, she enunciated the importance of reaching out to sexual assault survivors whose stories remain unheard! 
Regardless of abuse I experienced in life as a child & teen,im a happy,privileged woman.2 many children DO NOT hv love,comfort,nurturing support.Dont hv a platform or voice.They r lying drugged on streets or being abused in & out of homes by relatives,teachers,strangers,staff NOW

— Nadia Jamil (@NJLahori) January 14, 2018
Following her example was the owner and C.E.O of Catwalk Productions, Frieha Altaf who also unfolded her soul-crushing torrent of harassment.
I was sexually abused by our cook at age 6. My parents took action but everyone remained silent as if it was my shame. At 34 I realised how it had impacted my life.the only shame is keeping SILENT #ChildAbuse #shame #NoMoreChildAbuse #MeToo #JusticeForZainab #HowToStopChildAbuse

— Frieha Altaf (@FriehaAltaf) January 14, 2018
Famous designer, Maheen Khan too encouraged survivors to come up by revealing her own experience with sexual abuse
#childabuse #saynotochildabuse #metoo The Maulvi who came to teach me the Quran abused me sexually .I froze in fear day after day .
Share in support of children subjected to the sick acts ..by so called custodians of our religion

— Maheen Khan (@Maheenkhanpk) January 14, 2018
Various female luminaires couldn't help lauding these icons for sharing their vulnerable accounts of harassment and assault.
Thank you to these brave brave women who have the courage to tell their stories. More power to you 👊🏼@NJLahori @FriehaAltaf @Maheenkhanpk

— Mahira Khan (@TheMahiraKhan) January 15, 2018
Thank you brave woman. Mustering up the courage to speak about mine now. This helps!
Also, so sorry you went through that. https://t.co/utP2mt2PfS

— Ushna Shah (@ushnashah) January 14, 2018
Tremendous respect to @FriehaAltaf & @NJLahori for speaking up abt the abuse they suffered.There should be no shame attached to women speaking out against abuse.Shame is with those that carry out these heinous crimes &rob these children of their innocence #EnoughIsEnough #timesup https://t.co/MRHzfBFh0G

— MehwishHayat (@MehwishHayat) January 14, 2018
So immensely proud of u @FriehaAltaf abuse is never easy to speak about. I haven't had the courage yet to speak about mine. Kudos! https://t.co/PpE7BJWQGx

— Sana Bucha (@sanabucha) January 14, 2018
So much love for u ❤️❤️❤️❤️❤️❤️❤️❤️❤️❤️❤️❤️@FriehaAltaf

— MeeraFanClub (@TheMeeraJee) January 15, 2018
Kudos to @Maheenkhanpk @FriehaAltaf @NJLahori for opening up personally on sexual abuse ! That's the power of #Zainab , of every victim ! #EndOfSilence #NoFear #NoShame #OpenUp #LetsTalk #MeToo #TimesUp #IAmZainab #NoToSexualAbuse

— Gharidah Farooqi (@GFarooqi) January 14, 2018
Even male icons of the industry rose to show their support towards Frieha, Nadia, and Maheen!
I m glad you are talking about it .

— Ahsan Khan (@Ahsankhanuk) January 14, 2018
I think it's incredibly brave of women like @FriehaAltaf @NJLahori and @Maheenkhanpk to not only speak up against sexual abuse but to share their own experiences with it.

— Hassan Sheheryar (@HSYCOUTUREKING) January 14, 2018
Indeed …👍

— Asim Jofa (@asimjofa) January 14, 2018
Well known Pakistani actress and activist Nadia Jamil publicly speaks about the sexual abuse she personally endured as a child

Very very brave of her pic.twitter.com/rTb4MgYTH6

— omar r quraishi (@omar_quraishi) January 13, 2018
It is important to understand that speaking out against sexual abuse is always scary.
It is indeed a proud moment that our gutsy Pakistani women are speaking up against sexual assault, stepping forward and sharing their own experience with it. With the power of social media, they are raising awareness to help eradicate the stigma, and give survivors a feeling that they too, can be heard!
Stay tuned to Brandsynario for more updates!