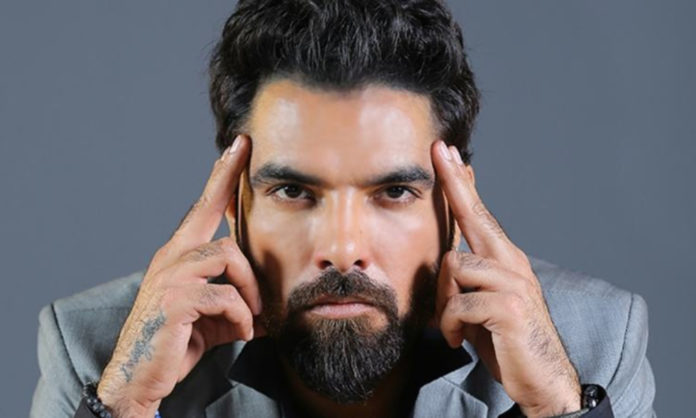 Update- Jan 19, 2023: Just yesterday, Feroze Khan was bashed by Yasir Hussain, for his unethical acts. However, it didn't take long for other celebrities to join the "We Hate FK Club". Many celebrities showed proof of being harassed by posting pictures of their call logs on Instagram. Here, take a look.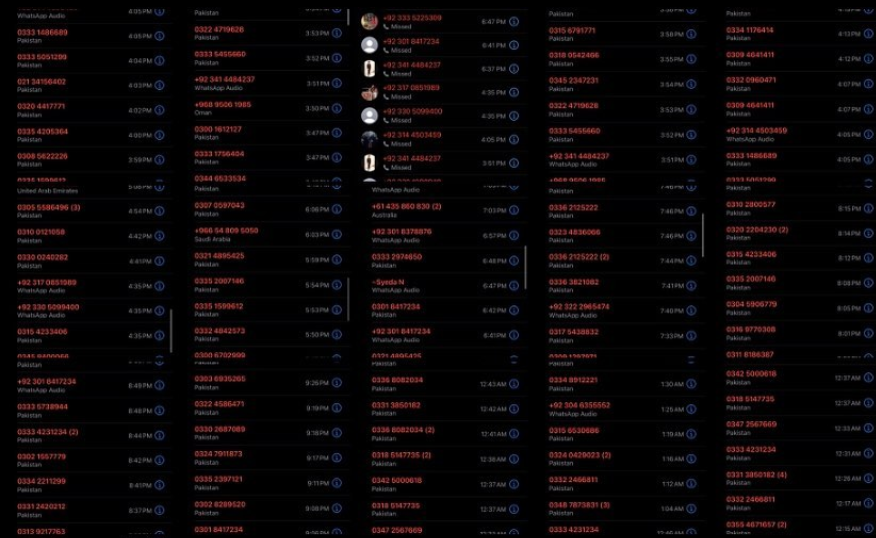 "It is bizarre and despicable that private information, including phone numbers, of various famous individuals, has been publicly shared on the absurd pretext of issuing a legal notice to them by @ferozekhan Not only are such actions clearly illegal but also demonstrates the total lack of maturity to handle matters in a civilized way.
Two days ago @ferozekhan had one ex-wife and her lawyer now he will have to face 10 celebrities and their lawyers who stand against him. Good luck!" said Sarwat Gillani.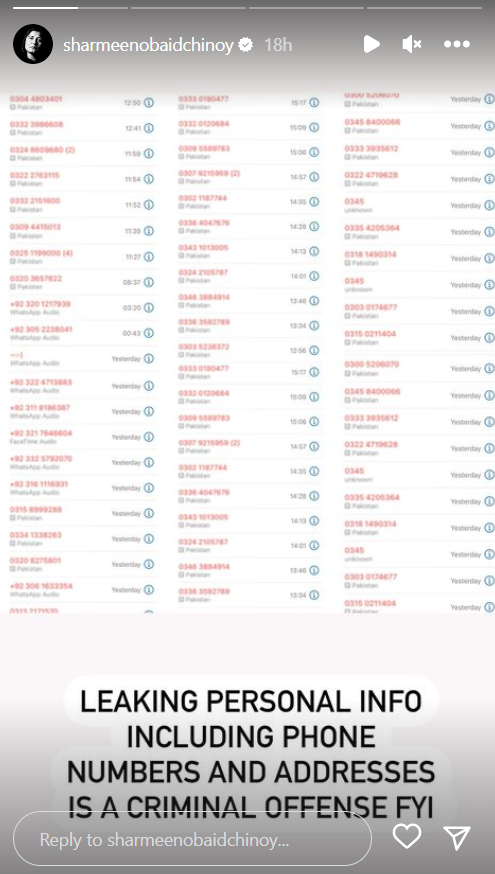 Sharmeen also posted another story saying this.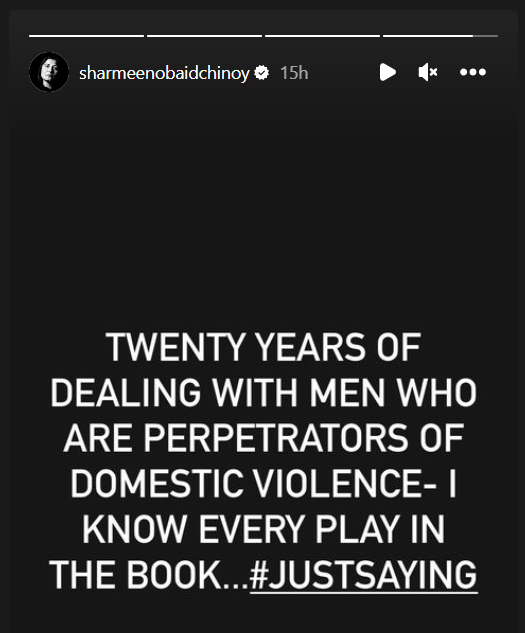 Other celebrities were of similar opinions and they also posted on Instagram about their decision. Aiman and Minal, both shared the same posts.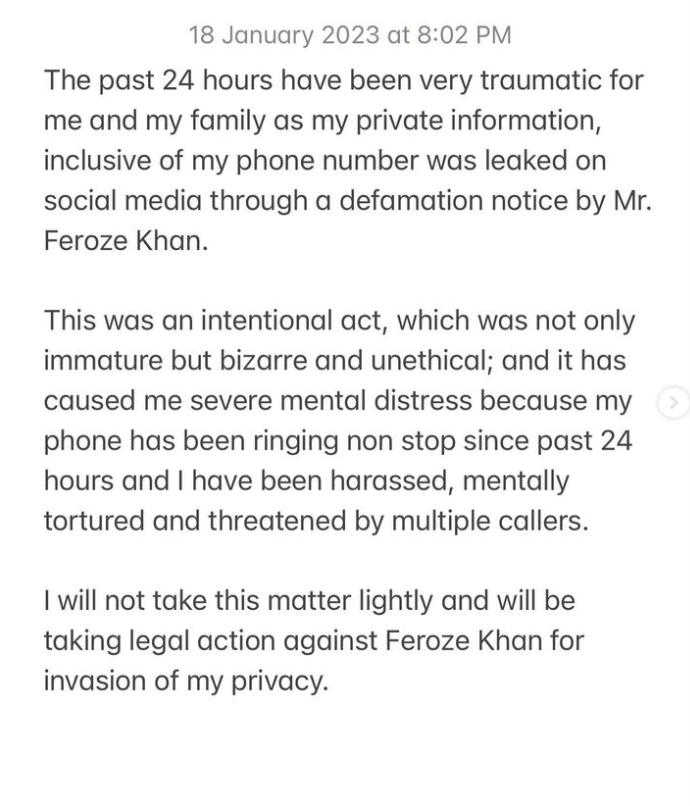 Minal's husband also showed his support for the victim celebrities.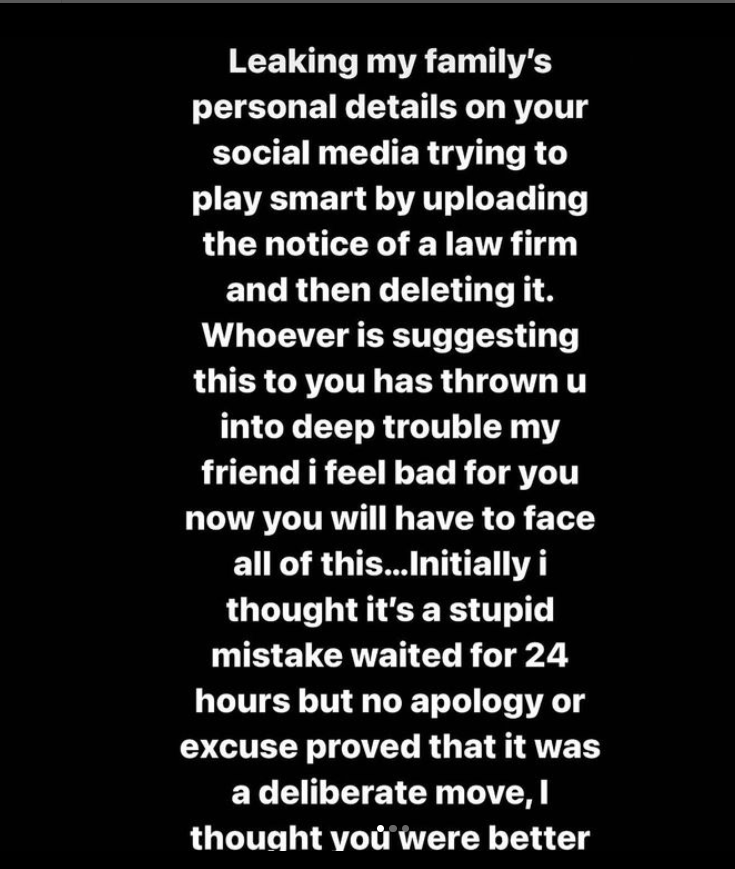 Other celebrities like Asim are still quiet but fans certainly aren't quiet. Many are saying that these celebrities deserve this because they meddled in Feroze's personal life. They have been calling it "karma"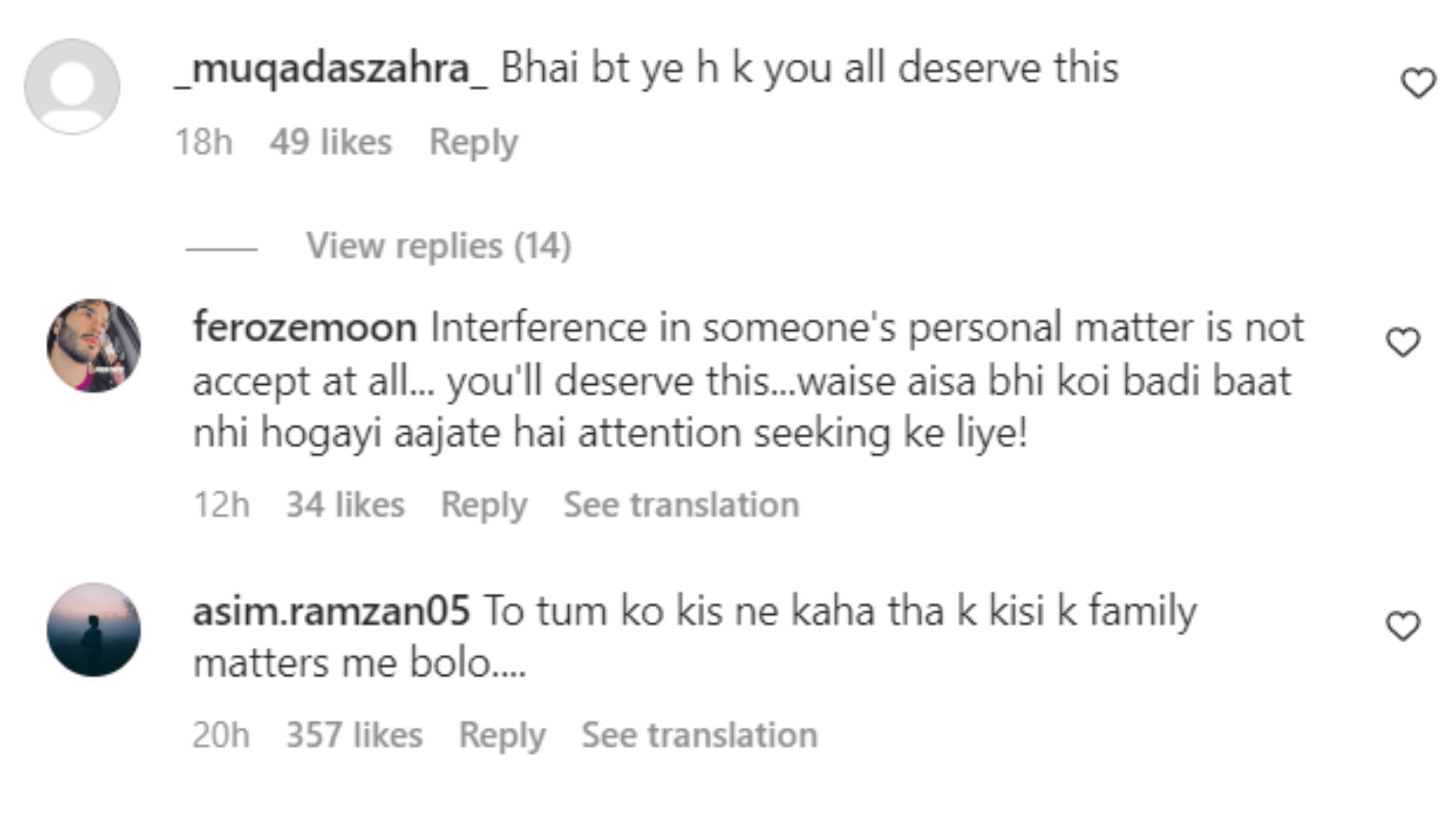 What do you think? Let us know in the comments below.
Stay Tuned To Brandsynario for more!
---
Jan 18, 2023. Feroze Khan has been getting backlash from many different celebrities after his new shenanigan. There has been some progress in his divorce from his wife, Alizeh. He recently pressed defamation charges against his wife and all other celebrities who spoke on his controversial matter. After Fahad Mirza, another name in the industry has spoken about how unethical it was for him to leak people's personal details. Have a look.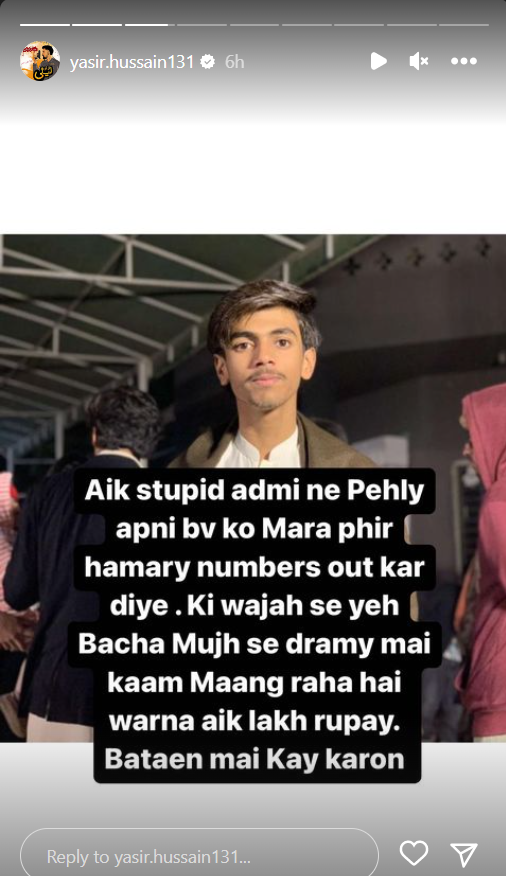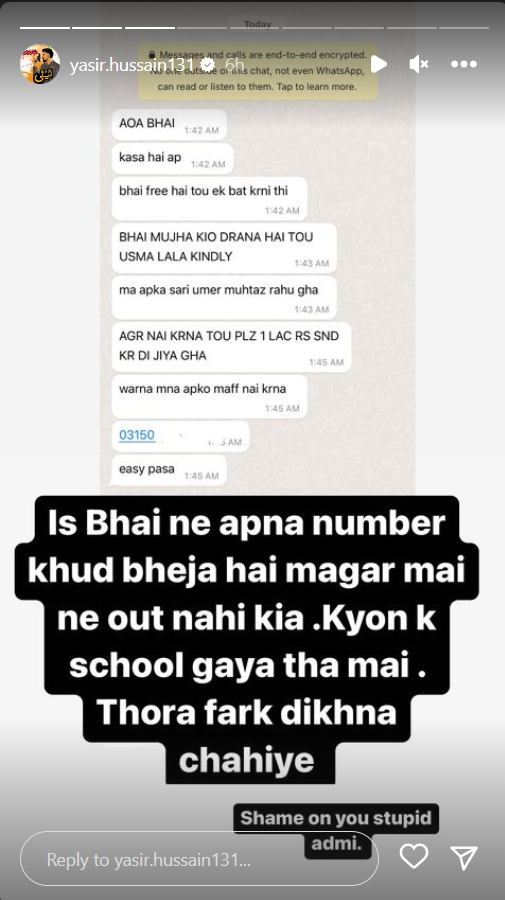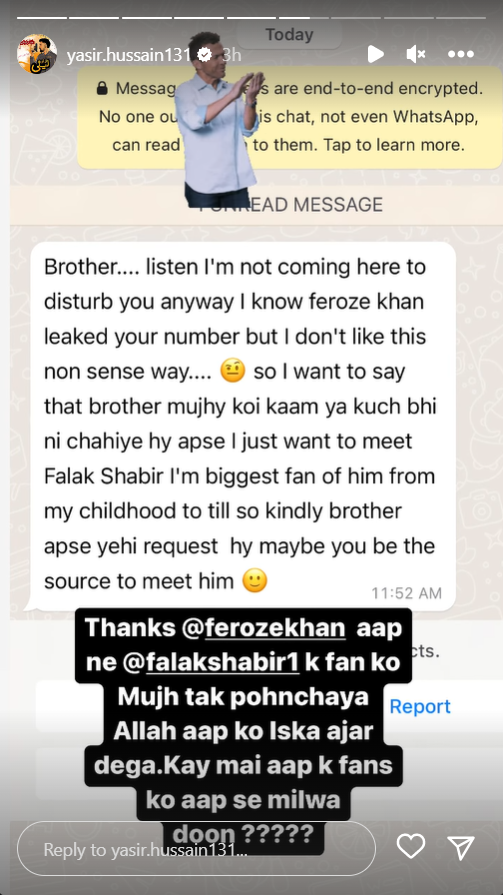 He also reshared Meesha Shafi's story to show "solidarity" with all the people who got their numbers and addresses leaked.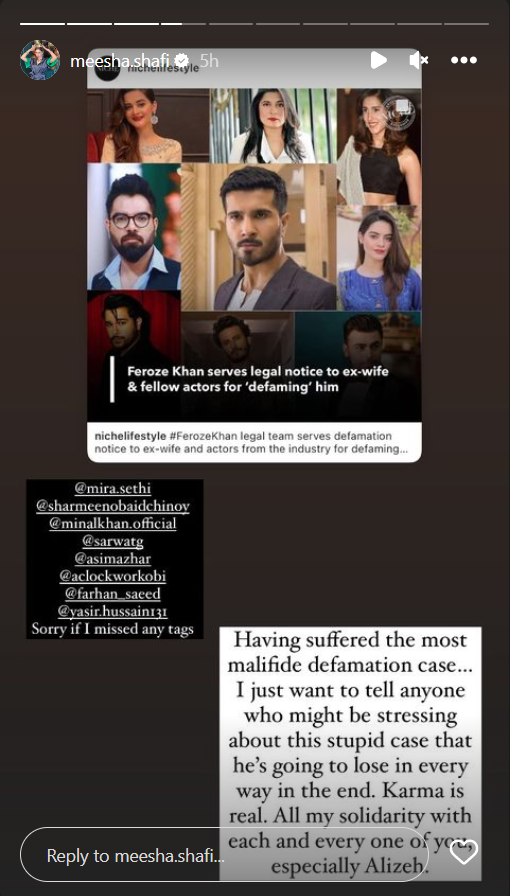 People on the internet have been showing support for celebrities who are bashing Feroze for his unethical actions.
Stay tuned to Brandsynario for more updates.
---
Feroze Khan has been the talk of the town since last year October after his wife came out with triggering pictures on the internet. She posted pictures showing that she had been facing domestic violence and had filed for a divorce.
Netizens bashed Feroze Khan and said all that was on their minds, for obvious ethical reasons. Posting other people's personal details is considered wrong, especially when you release such information for 7.4 million people. After that, Feroze and his wife have come out with multiple Instagram stories and posts regarding their separation and divorce status.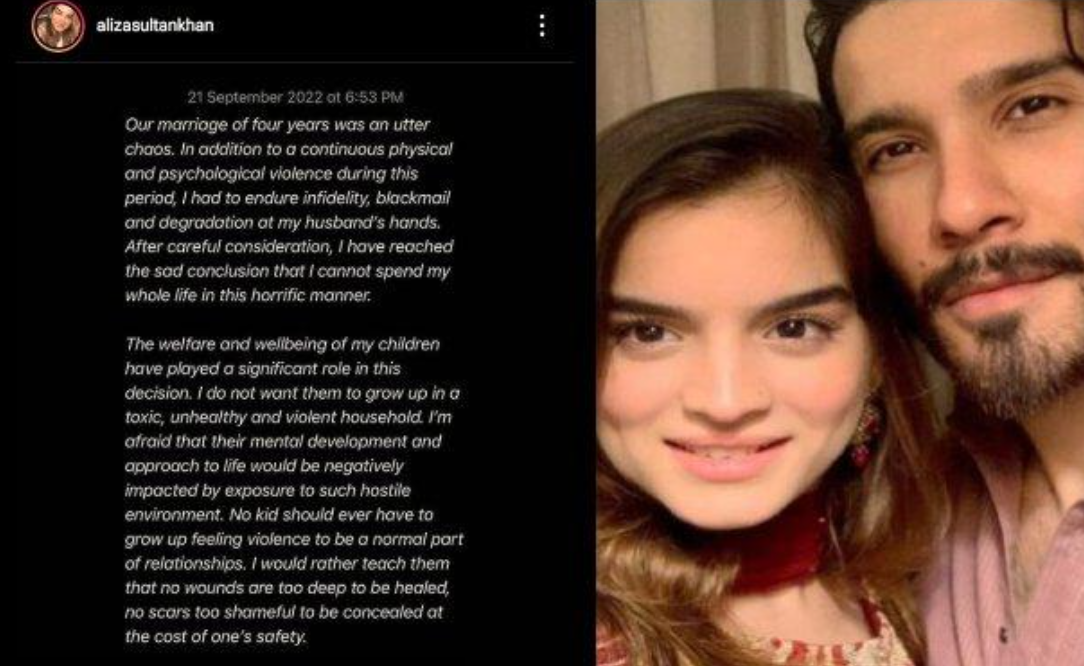 After not much progress, Feroze Khan just came out with another Instagram story that has made him the focal point of hate once again. Feroze Khan not just only filed a case against his ex-wife but also against his co-fellows who support Aliza Sultan and try to defame him. He took to Twitter to announce this.
– Defamation Legal Notice Has Been Served By My Legal Team To Those For False and Baseless Allegations.

Sincerely yours; FK

— Feroze Khan (@ferozekhaan) January 17, 2023
He posted a list on his story of all those he has pressed charges against. The list includes some big names. Here is the list:
1. Syeda Aliza Fatima- ex-wife
2. Musaddiq Malik
3. Sharmeen Obaid Chinoy
4. Asim Azhar
5. Osman Khalid Butt
6. Mira Sethi
7. Minal Khan
8. Aiman Khan
9. Sarwat Gilani
10. Yasir Hussain
11. Farhan Saeed Butt
Here's the official statement from Feroze Khan and his legal team.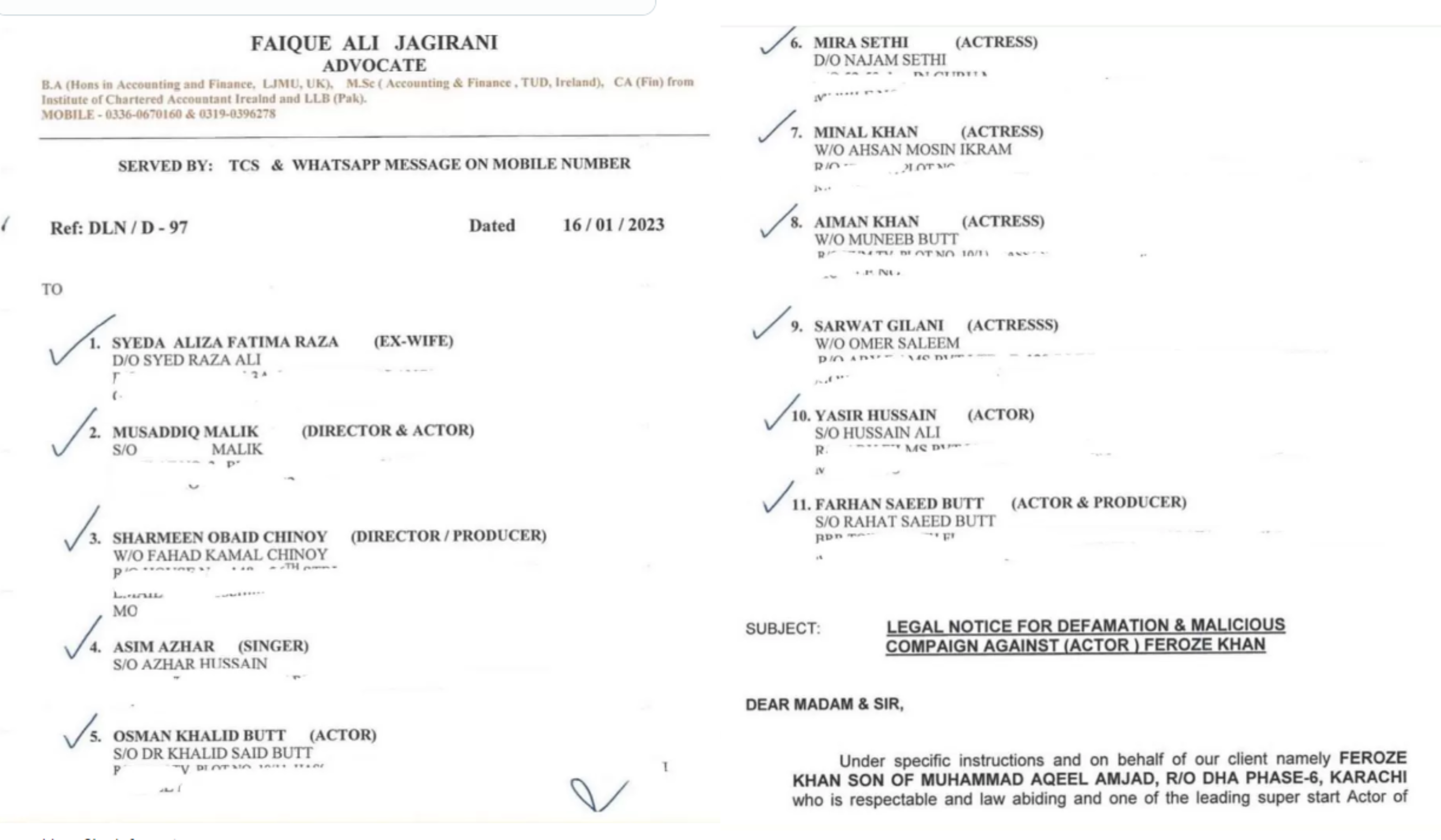 Ever since this fiasco, a lot of celebrities including Iqra Aziz have denied working with him. Moreover, many celebrities even took to their Instagram to personally call him out this time. Like Fahad Mirza, the actor, model, and plastic surgeon posted an Instagram story titled "MORON ALERT". Have a look.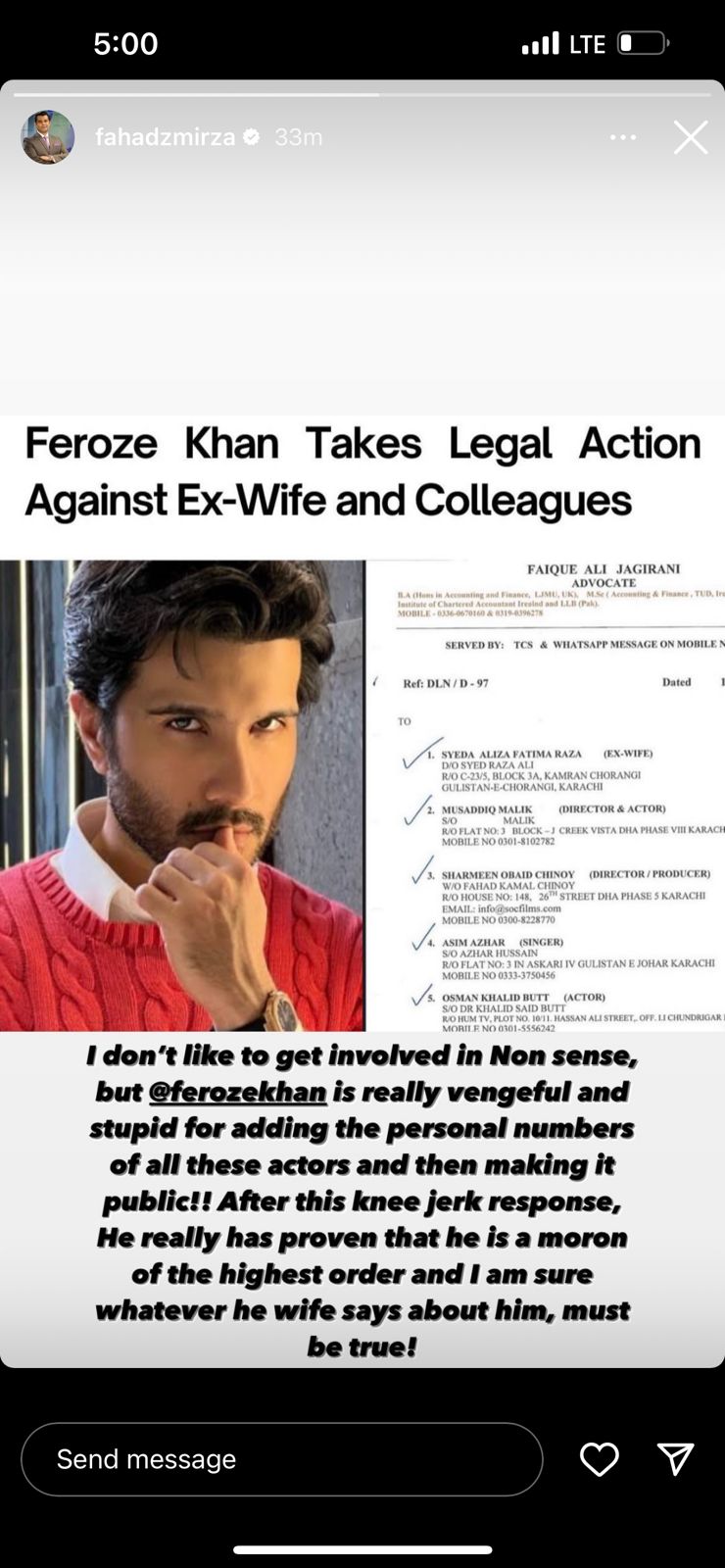 Looks like Feroze Khan is in for a bumpy ride. This is an ongoing real-life drama and all his fans and other people on social media are waiting to see what happens next. But for now, they have picked their sides.
What are your thoughts on this? Let us know in the comments below.
Stay tuned to Brandsynario for more.