Waseem Badami is on a roll! From an anchor to a host to the owner of the fastest growing brands 'WB by Hemani', he has done it all!
This year, the televangelist added yet another feather in his cap by collaborating with Hemani Herbals to launch WB products and stores in Pakistan.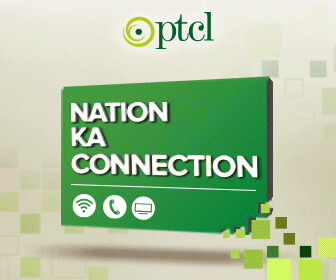 IN A SHORT PERIOD OF TIME, WB BY HEMANI HAS BECOME ONE OF PAKISTAN'S MOST LOVED BRAND!
For those who are unfamiliar, Hemani Herbals was initially founded in 1949 in Pakistan and established in 1995 in Dubai. Over the years, they have carried out extensive research on health and beauty related products of this region.
Hemani Herbals union with Waseem Badami eventually gave birth to a brand that is luxurious and, most importantly, effective.
All natural, herbal and organic, the brand piques the interest of those who want to detox their makeup bags of artificial skin and hair care products.
Their products are exported to 60 countries Worldwide
THE BRAND IS TAKING THE PAKISTANI MARKET BY STORM!
It is no secret that Badami hosts the nation's top-rated talk show and his Ramadan shows are the most viewed transmissions nationwide.
The anchor is inevitably one of the leading entertainers in the nation and he has even proved himself as a man of many talents.
His celebrity status has eventually encouraged Pakistanis to opt for beauty products that are natural and organic
In a span of just 1 year, WB by Hemani has become extremely popular in the local market and as a result, the brand is spreading their roots all over Pakistan!
In fact, in little to no time, thirteen stores have opened up across the nation and more seem to be following soon after.
NO BRAND CAN GROW THIS FAST UNLESS IT HAS ALREADY STUCK GOLD
With its target market booming and the quality of products that they have been delivering, it is no surprise that WB by Hemani has been growing at an accelerated rate.
With plans to double the number of stores in the upcoming months, WB by Hemani proves to be the leader when it comes to herbal and organic skin care products.
The brand also boasts an international online store, which means that you don't have to physically visit one of the numerous stores they have in place to get your hands on their products.
Dealing strictly in herbal and organic products, WB by Hemani has made a name for themselves in:
herbal teas
herbal and organic oils
herbal creams and skin care
massage creams
herbal and organic hair products
organic diet food
organic jams
organic honey
Store Locations
Karachi
LuckyOne Mall
Ocean Mall
Atrium Mall
Dolmen Mall Tariq Road
Hyderabad
Boulevard Mall
Sakhi Nawab Complex, Saddar
Lahore
Emporium Mall
Fortress Square Mall
Islamabad
Giga Mall
Business Bay Avenue – Phase 1 – DHA
Safagold Mall
Peshawar
Jawad Towers
Faisalabad
The Boulevard Mall
Sargodha
Chenone Towers
By mid-January the brand plans on launching the following stores:
Dolmen Mall Clifton, Karachi
Multan
Safa Mall, Islamabad
Kudos to the brand for making its mark in the industry and multiplying its customer base to manifolds in no time.