As far as dramas go, we can bet that each time a new good TV drama comes, it can become mothers and daughters' bonding time, never mothers and sons. Why do boys hate watching Pakistani dramas? We've all thought it, but now the elephant in the room has been ousted.
Why Don't Boys Watch Dramas?
A girl on Twitter had the same query as everyone. The only difference was that she actually went ahead and popped the question! However, you must see how hilarity ensued because boys did not hold back when it came to their responses.
The question:
Why boys don't watch dramas?

— 5:19🦋🇵🇰 (@e_vitaceae) December 11, 2020
The Answers!
Before we share the hilarious responses to this seemingly mundane question, it's best to describe their nature so you can be prepared! 
While some boys gave honest and genuine feedback to the question, others took this as an opportunity to practice stand up comedy. Then some went down the sexist rabbit hole because girls are drama queens. 
Check out the hilarious replies here:
We do, but those who have some logical, dramatic or action.
Not that gusy pity 4 5 character iski biwi ys ky pechy uski biwi es k pecy.

— im_saجad Ali شah (@SajjadA07953363) December 11, 2020
Q ki unki gf ak kud drama hoti hy😂😂

— Mahanoorhashmi💕💕 (@Mahnoorhashmi18) December 11, 2020
Hum khud dramas hein toh we don't watch any dramas😂

— HAMMAD RAFIQUE (@IamHAMMAD8) December 11, 2020
Wastage of time
Dramas negativity
And hamesha saaas bahu ki jang 🌚😂

— HuRaiRaH🌚 (FATIMAH 🌟) (@Tur_ja_phenykka) December 11, 2020
Apne zindage khud drama se kam hai😂

— مہد خان (@Oy_nibba) December 11, 2020
Jo achay hotay Hain wo dekhtay Hain

— Fatii/Rsf ka 🎂 21/22 Dec (@shahzaib_kuchkr) December 11, 2020
Bcoz boys have no capacity to bear 25 to 30 episodes drama k andar drama🤣🤣😂

— Kiran Naseer (@KiranNaseer11) December 11, 2020
So why don't boys actually watch dramas?
Not to comment generally, but if you have noticed, boys are usually pickier about what they watch when it comes to things besides senseless games. They want "good" movies and dramas; everything else becomes nonsensical suddenly. God forbid if you recommend a romcom, it can become a justification for them to roast your taste in movies altogether.
Gender Socialization
It can partly be because boys never grow up liking or thinking about the stuff girls have been. Girls have grown up loving and admiring the idea of a prince-charming and waiting for "the one," whereas boys have not. Therefore, when they see Notebook and how the lovers keep separating, they hate it or are simply indifferent to it!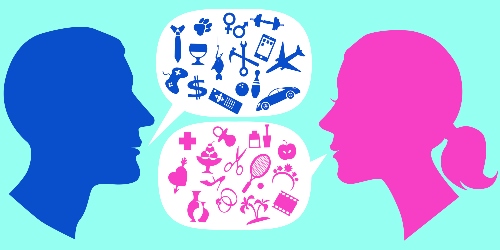 Society's Role
Has anyone wondered how people react if boys suddenly start anticipating 7 PM on the clock because a drama is coming up? If a young boy starts an obsession with Suno Chanda or Mere Pass Tum Ho, that will become something for others to laugh over. 
Why? Again, boys are not expected to be interested in these things, and even if they are, they are negatively sanctioned by society through ridicule. In that case, as funny as it may be, let's start thinking about the small things that matter!
Stay tuned to Brandsynario for the latest news and updates.