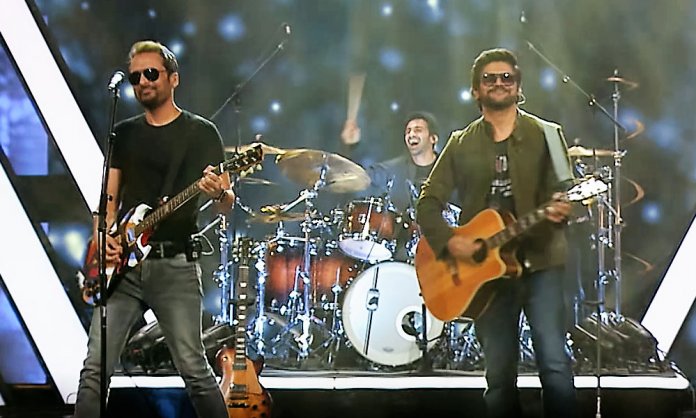 Without a doubt, Strings is one of the most beloved Pakistani bands. Well, it was, until today!
And no, it is not because some other band has come up to Strings level. It's because Strings is breaking up, or as they used the word, concluding.
Strings Splits
In a message to their fans, they took to social media announcing their official last day as a band. They thanked their fans for being a part of that journey and added how in these 33 years of living it, they have come to form an inseparable bond. So band or not, the two members would be connected 'no matter where life takes them'.
And with this message, today on the 25th of March 2021, history recorded the end of an era.
Fans Are Heartbroken
Ever since people have got to know about this rather abrupt news, they have been truly heartbroken.
Though heartbroken, the Strings fandom that has spent a lifetime listening to the band has not reacted negatively. The response has been quite mature. They expressed their sadness and yet, have also mentioned how grateful they are. Most of them have also wished them the best of luck for future endeavors.
WHAT #Strings pic.twitter.com/4UI9dCtifp

— Amk (@tuscansunx) March 25, 2021
The band which produced good many songs with the great memories finally disbanded.Childhood nostalgias ain't gonna be the same for many of us.
So long Strings💔💔#Strings pic.twitter.com/FS6xyO2kiN

— Ammar Ali (@psyduuckkkk) March 25, 2021
I am sad. 😔
No more #Strings.
Such lovely memories @stringsonline pic.twitter.com/Ekqg1YNdm8

— Annus Raza (@annusraza) March 25, 2021
How it starts. How it ends😭#Strings pic.twitter.com/NQzj25HBQD

— wastingmytime (@Arslan62572201) March 25, 2021
When your "bachpan ka fav band" gets separated, Dil toots🥺🥺
Goodluck to you both Faisal & Bilal for giving us #Strings for 33 years ♥️ pic.twitter.com/ZHcxmDRReJ

— Afsha Khan (@iiafsha0) March 25, 2021
We too wish both of them all the best in whatever they choose to do.