Pakistani women shine at the 2nd edition of the Pakistan International Snowboarding Championship held at the Malam Jabba Ski Resort in Khyber Pakhtunkhwa from January 18-24, 2021.
The second edition featured the women's event for the first time, the last edition held in 2020, featured only men where international athletes from Holland and Afghanistan participated.
This time, nine European and 13 Afghan athletes participated in the championship along with 50 local winter sports athletes, informed the Air Commodore (Retd.) Shahid Nadeem, the Convener, Adventure Group National Tourism Coordination Board and a former Winter Sports Federation (WSF), secretary.
The championship included two races, Giant Slalom and Parallel Giant Slalom for both men and women. In the Giant Slalom race, an athlete has to start alone to board down in the slope in the shortest time. The one with minimum time will win. In the Parallel Giant Slalom, two athletes begin together, and the one who crosses the finishing line first wins.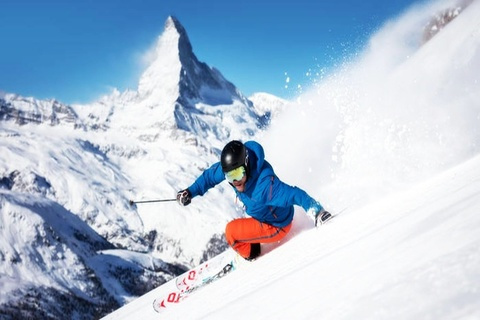 Pakistani Athlete Fatima Nadeem won the Giant Slalom in the women's category covering the 800m slope in 1:47.00 minutes in the first run and 1:55.52 minutes in the second run making an aggregate of 3:42.52 minutes to top the chart. Following here was her sister Sara Nadeem with an aggregate time of 4:07.00 minutes.
In the Men's category of the same race, Victor Roger of Switzerland claimed the top spot with the aggregate time of 1:36.60 minutes followed by French Julien Herry who finished at 1:38.19. The nearest Pakistani athlete was Wakeel Ahmed at the sixth spot with a time of 2:03.41 minutes.
In the Parallel Giant Slalom, Pakistani players took the show in both men and women race. In the men's category, Pakistani Razaullah won gold, Ahmed Soroush from Afghanistan won silver and Wakeel Ahmed from Pakistan won a bronze medal.
In the women's category, all three positions were clinched by Pakistani Athlete with Sara Nadeem winning gold, Fatima Nadeem Silver, and Ayesha Akmal won a bronze medal.
The gold medalist, Islamabad-based snowboarder Sara shared that she began snowboarding two years ago at the ski slope in Naltar. "My friends and I began snowboarding in 2018 and since then, have won two silver medals in national championships and now won gold," she said.
"This was an excellent experience, snowboarding with the international athletes took the level of competition high, and I am glad that this year it included women competition too."
The French winter sports athlete, Herry, famously known as 'Pica', said that he got to know about the championship on social media they quickly decided to become part of it as it was being held in Malam Jabba.
"The slope of Malam Jabba is not long as others in the world, but the facility of the chairlift and the beautiful mountains make this one of the most wanted places to visit," he said. "Pakistan has one of the biggest and most beautiful mountains in the world; that's why whenever we visit, we love the environment."