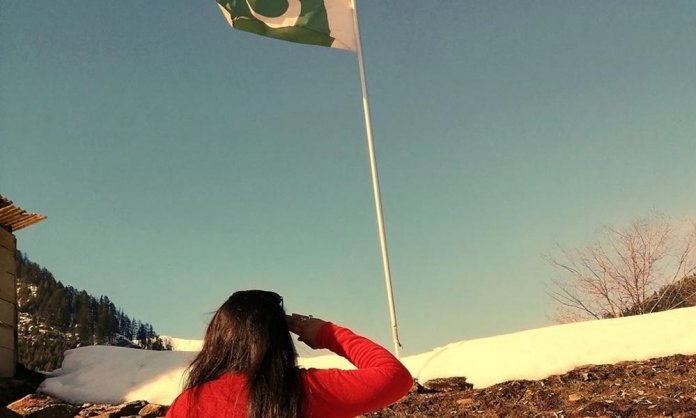 Women in Pakistan are slowly beginning to shine, be it in education, sports, politics, or arts, and we are happy to see women being represented more than ever before, if not equal to men.
Of course, women have to work harder than men in order to be recognized in a particular field, but their hard work is not going to waste.
Earlier this month, yet another woman namely Munawar Sultana has added a feather to Pakistani women's agenda of empowerment by winning her debut fight at 'Serai Fight Night' held in Islamabad.
https://youtu.be/99RFE36lQlw
What makes her victory even more stunning and worth celebrating is the fact that she learned about this fight only 18 days before the event.
Munawar is a professional Advocate by day, and is also pursuing her passion, MMA alongside it, and this victory has only encouraged and paved way for women interested in pursuing Mixed Martial Arts.
Here is her story in her own words, as expressed in an interview with Dawn:
"When I was a kid, I wanted to learn karate and I never really had an idea about MMA. My brother told me to join a club for self-defense but that place didn't help me as such; I joined another gym and that's where my MMA journey began, as recently as February 2018."

"I completed my law degree first and then I joined martial arts but I make sure that I maintain a balance. I'm a lawyer by day and in the evening, I do my training. Advocacy is a full-time job but whichever law-firm I used to work at, I informed them beforehand that I won't be able to work after 4 pm because I have to do my MMA training afterward."
The sad but not unexpected part is that she does not have the full support of her family when it comes to MMA.
"My family never liked the fact that I did MMA and never thought it was a good thing. They've never supported me and they always wanted me to aim towards the judiciary, and obviously, that's in the pipeline too. MMA is something I'm passionate about, I never wanted to take it on as a profession, I just liked doing it but here I am."

"My family has always been against it because I'm a girl and within our society, girls are expected to adhere to certain norms. Even when I won this fight, my family wasn't very happy. They said that it doesn't look nice that a girl is fighting in the ring and half the world is standing in the crowd and clapping."
As difficult as it already is for a woman in this society to manage two professions at once, what makes it worse is the lack of her family's support.
However, it is wonderful to see that this does not stop Munawar from doing what she loves. We hope she continues to shine and give hope to women who lack the means or encouragement to pursue their passion.
What are your thoughts?Let us know in the comments.
Stay tuned to Brandsynario for more news and details.