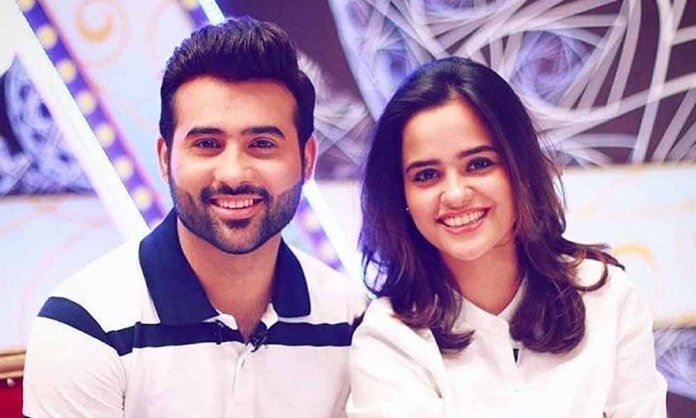 Yet another controversy has taken over social media, this time involving HUM TV and Moomal Productions.
It all started when film and drama actor Faizan Sheikh took to social media, naming and shaming the network for threatening his sister, Rabya and not paying her the complete dues.
Kami Sid Breaks Silence after Rape Allegations Surface on Social Media
Children of the veteran actress, Parveen Akbar, Faizan, and Rabya are now protesting against the channel and the production house.
Here Are All the Details!
For those who watch the on-going Hum TV drama Meer Abro, will know that Rabya plays the role of Sana in the drama.
Apparently, Rabya had completed 95% shooting of the drama and had informed Moomal Productions beforehand that she will be traveling soon.
However, a clash of dates occurred for the pending shoot. The actress was threatened to complete the project else she will be banned from television.
According to Faizan Sheikh:
Rabya was threatened by Anila Mushtaq that if she leaves the country and doesn't shoot, HUM TV will ban her and she will never be cast by anyone in the industry. Furthermore, HUM TV will get her UK visa canceled.
He further added:
AD saif khan shouted on her and tried to harass her on set by being loud and pushy.
Meanwhile, the issue got resolved but Moomal Productions did not pay her the complete amount.
Faizan reveals:
 Rabya got her final cheque which was supposed to be 182K and she got a cheque of only 30K with a letter from moomal production with the break down of all the expenses they had to bear in order to shoot with rabya's body double meanwhile she was away.

To my shock, I read it and was surprised to see the content of the letter, it had expenses like generator rent, eng camera rent, car rent, body doubles fee as well as food rent.

I was sad and surprised at the same time to see this. Not because HUM TV is a reputable channel, but because moomal is a known production house and to top it all, my mom has worked in this industry for all of her life.
Blasting at HUM and Moomal Productions, Faizan also attached a letter of the cheque as proof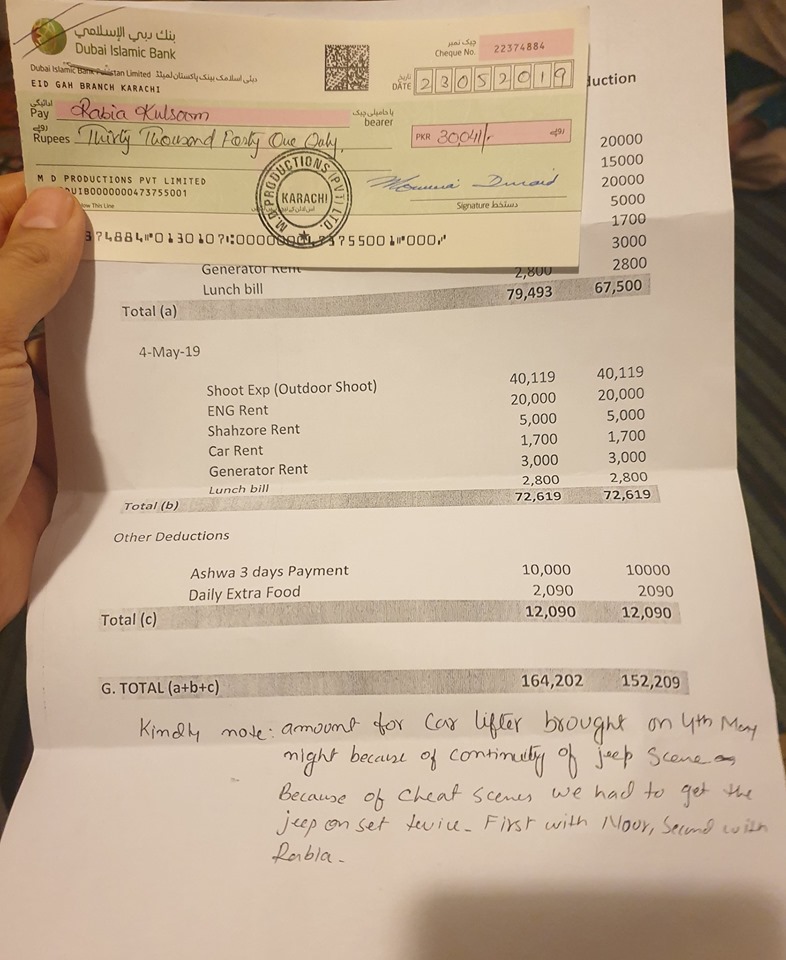 Meanwhile, actors like Faysal Qureshi, Jibran Syed and Aijaz Aslam urged Faizan to discuss the matter with the President and Director of Hum Network Limited, Sultana Siddiqui.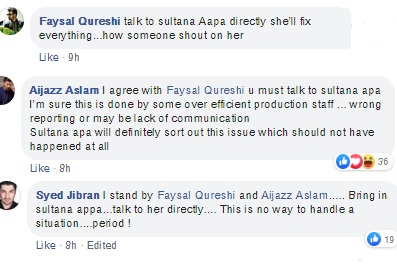 Read Faizan's complete post below.
What is your take on the matter?
Let us know in the comments below.