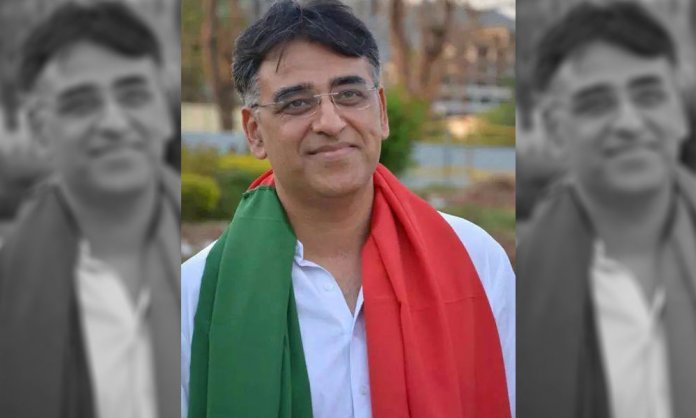 Pakistan must decide by the end of September if it will go to the IMF to bail out its economy, which is facing a balance-of-payments crisis, the likely new finance minister Asad Umar said Tuesday.
"By the end of September, we should make our decision," Umar, a member of the Pakistan Tehreek-e-Insaf (PTI) party of Imran Khan, which won Pakistan's elections on July 25 and is now seeking to form a coalition government.
Umar, who is widely tipped to become Khan's finance minister, reiterated his stance that Pakistan was examining other options as well as the IMF, including loans from friendly countries or remittances from overseas Pakistanis.
He spoke a week after the US raised fears that Pakistan could use any bailout from the International Monetary Fund to pay off debts to China.
Pakistan has gone to the IMF repeatedly since the late 1980s. The last time was in 2013, when Islamabad got a $6.6 billion loan to tackle a similar crisis.
Analysts have said this time that the new government will have to act quickly as the country teeters on the verge of a new balance-of-payments crisis which could threaten its currency and its ability to repay debts or pay for imports.
Its budget deficit has grown steadily over the past five years, from four percent to 10 percent of GDP.
As a result, its foreign currency reserves have declined to about $10.3 billion, covering less than two months of imports. The rupee has been devalued four times since December, fuelling inflation.
Umar said his party has not yet been given access to the official data.
But he was quick to add that while the situation is "dire", it is not the first time Pakistan has faced such challenges.
"We came out of it earlier, we will come out of it again," he said.
Analysts say Pakistan needs a loan of around $12 billion to turn the corner, but a diplomat has told AFP Islamabad is betting on a loan of at least $6.5 billion from the IMF to get it through the crisis.
However, there are fears the terms of any new loan will be more stringent than in 2013, due to tense relations with the US, the lender's biggest donor.
In July, US Secretary of State Mike Pompeo voiced concerns over any IMF bailout being used to repay Chinese loans to Islamabad.
"There's no rationale for IMF tax dollars — and associated with that, American dollars that are part of the IMF funding — for those to go to bail out Chinese bondholders or China itself," Pompeo told US television station CNBC.
The state of national finances could also undermine one of Khan's most popular promises, his "Islamic welfare state", based on increased spending on education and health.
"Obviously, the scale of these interventions… will be more limited initially with the resource constraints, but it will grow in size. You will not have to wait five years to see things that are new and different," Umar said.