May 22, 2020:
Pakistan International Airlines has announced a special discount for doctors and paramedics on the occasion of Eid-ul-Fitr 2020.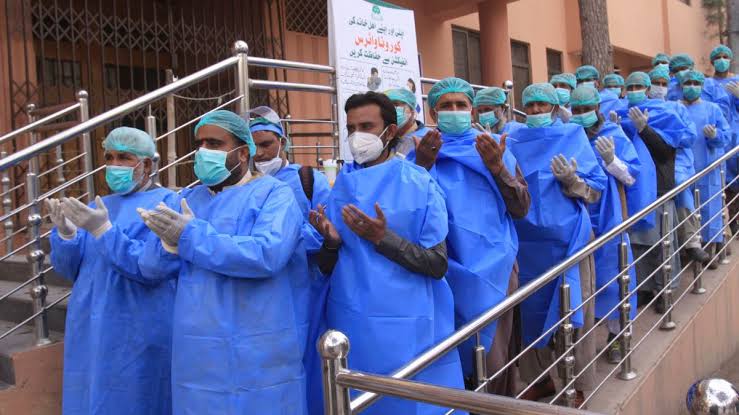 PIA chief executive officer (CEO), Air Marshal Arshad Malik, had directed a 10% discount on all flights for the doctors and paramedical staff who want to travel before or during Eid 2020.
Why the discount?
The special discount is a token for those who have put their lives on the line to save humanity.
Reportedly, the PIA CEO said that humanity is going through a severe crisis because of the pandemic and our medical professionals are fighting it with everything they have.
He added that the discounted prices are an effort to acknowledge their sacrifices and services.
How to get a discount?
The medics could get their air tickets on discounted prices after showing their identity card issued by Pakistan Medical and Dental Council (PMDC).
Air Fare
A PIA spokesman said that a one-way ticket of any Lahore or Islamabad-bound flight from Karachi would cost Rs 22,826, including all taxes.
A one-way ticket of Quetta-bound flight from Karachi or Islamabad or Lahore-bound flights from Quetta will cost Rs 14,448, including taxes.
He further said that the masses could easily book their tickets from PIA offices or its website.
---
---
Update: April 13, 2020:

A few days ago, domestic and international flight operations were suspended in the country until April 21.
On Sunday, the Pakistan International Airlines decided to send its employees on rotation-based paid leaves from April 14, said an order from the airline's HR chief.
The employees will be sent on 10-day paid leave so that the entire workforce avails their leaves without exception each month, read the email sent by Air Commodore Amer Altaf to the section heads.
The decision was taken to "curtail unnecessary cost due to non-utilization of manpower and to curb the associated overhead costs".
Moreover, the section heads have also told to devise the plan in such a  way that operations across the country are not affected.
---
---
Update: April 10, 2020:
On Thursday, Pakistan further extended the suspension of domestic and international flight operations in the country to contain the spread of COVID-19. The number of coronavirus cases in Pakistan has crossed 4,500.
PCCA, in an official tweet, said:
"As per the decision of the Government of Pakistan, the suspension of International and Domestic Flight Operations as effected earlier has been extended up to Tuesday, April 21, 2020, 2359 PST," read a notification from the Civil Aviation Authority (CAA).
Suspension of International & Domestic flight operations as effected earlier has been extended upto Tuesday April 21, 2020 at 2359 hours PST.Remaining provisions as applicable to the suspension of International & Domestic flights reflected in the previous orders remain unchanged.

— PCAAOfficial (@official_pcaa) April 9, 2020
---
---
Update: April 2, 2020:
The Civil Aviation Authority (CAA) has further extended the suspension of all passenger flight operations till midnight on April 11, according to a notification issued on Wednesday.
The notification which was issue read,
"The only exception would be the diplomatic, special/cargo flights and flights of national carrier to/from Pakistan holding special approval from the competent authority for transporting stranded Passengers," the statement read.
Here's their official tweet
— PCAAOfficial (@official_pcaa) April 1, 2020
Moreover, another notification by the CAA read, "Government of Pakistan has decided to extend the suspension of all types of domestic scheduled/non-scheduled, chartered, private aircraft and general Aviation operations up to April 11, 2020, 2359 PST."
The notification also said, "However, domestic flight operations to/from Islamabad International Airport for Gilgit and Skardu Airport would continue as per normal operations". the statement read.
— PCAAOfficial (@official_pcaa) April 1, 2020
---
---
The recent predicament that has been going on due to the coronavirus pandemic, Pakistan declared openly on Saturday that it is suspending international flight operations for two weeks.
Special Assistant to the Prime Minister (SAPM) on National Security Division and Strategic Policy Planning Dr. Moeed Yusuf, SAPM Dr. Zafar Mirza and Chairman National Disaster Management Authority (NDMA), Lieutenant General Muhammad Afzal communicated this message at a press conference in Islamabad today.
The administrators informed the country about the extents being taken to prevent the spread of coronavirus, which has infected more than 500 people in the country so far.
Dr Yusuf announced that a few international flights of Pakistan International Airlines will be permitted to return.
Live Stream: SAPM On National Health Services Dr Zafar Mirza, Chairman NDMA Lt. General Muhammad Afzal & SAPM On National Security Dr Moeed Yousuf Joint Press Conference Islamabad (21.03.20)#CoronaVirus #Pakistanhttps://t.co/MjJRYzxhzr

— Tehreek-e-Insaf (@InsafPK) March 21, 2020
"The ruling will come into effect from Saturday night, 8 pm", notified the Special Assistant to PM.
Dr. Yusuf, while naming it a risky decision, said that the ban is interim and it does not encompass cargo and politicians in Pakistan.
"The government is taking this seriously. All our missions have been issued directions that whatever they can do to help they should do," he stated.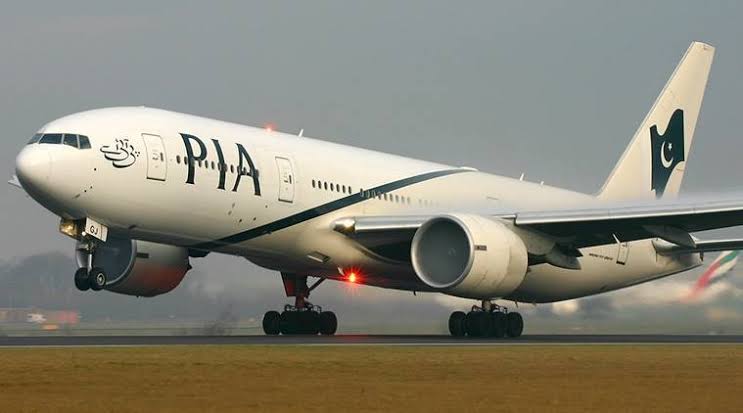 The SAPM explained that they are surveying the circumstance in the nation due to the ongoing pandemic and taking measures that are in Pakistan's best interest.
He added that when travel recreations will resume, the coronavirus certification that was made necessary earlier, will not be valuable anymore.
"Screening process will continue as of right now," he added.
Furthermore, according to a PIA spokesperson, the airline is canceling its international flight operations for a week.
He also added that the suspension will come into effect from March 21 until March 28.
Stay tuned to Brandsynario.