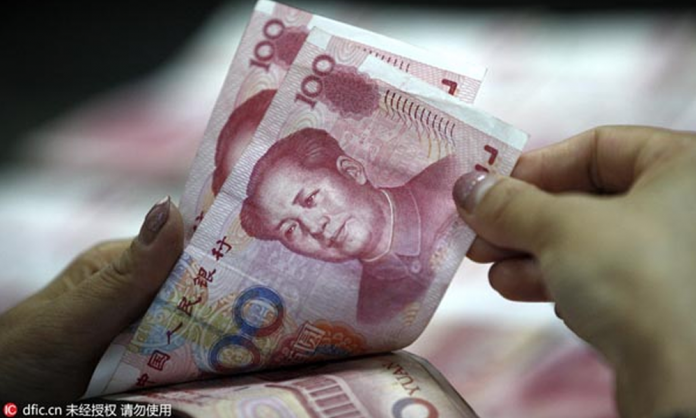 Pakistan is planning to circulate its first round of Chinese yuan-denominated bonds also known as Panda bond in the first quarter of 2020.
Reportedly, Panda bonds worth an estimated $1 billion will be dispatched. This decision comes after the growing demand for the country's debt as the economic conditions of the country have improved.
Muhammad Aurangzeb, president, and chief executive officer of Habib Bank Limited, told Geo News on Thursday:
"Pakistan is moving closer to debut Chinese bond sales. This will be the first time that the government will be assessing the Chinese capital market, which is the third-largest bond market in the world."
He added that the finance ministry is planning on issuing the bonds as soon as they obtain the credit rankings from Chinese agencies. The process might take a couple of months.
HBL is assisting the government of Pakistan in launching the inaugural Panda Bond issue… we will be ready to 'press the button' with the government, in the first quarter of 2020.
Furthermore, the senior banker shared that the size of the bond offering is likely set at $1bn or equivalent CNY. The first tranche is expected to be $350 million equivalent CNY.
Moreover, 4 banks will be working on this deal as lead managers and financial advisors, including HBL, Citibank, CDB, and CITIC.
At the beginning, the bond could be targeted at the institutional investors to tap demand for this issuance. Banks and insurance companies are likely to buy this paper. But it is expected to gain appeal from individual investor later.
The CEO believes that this is a good window to issue Eurobond/Sukuk in the international debt market as well.
No doubt that it's the best time to enter the international debt market due to monetary easing by the world's major central banks.

Investors were seeking out higher-yielding assets to generate returns as the European Central Bank was expected to deliver quantitative easing and the US Federal Reserve has reduced interest rates.
Last but not least, Aurangzeb shared that the IMF's programme can bring investors under confidence and help decide the best way to approach the debt market.
But, analysts said, these Panda bonds could be issued in China's interbank market "provided" they were investment-grade rated, which Pakistan was not.
We have now to see what is the fate of Panda bonds in Pakistan and how the country will benefit from it in the long-run.
What do you think? Share your thoughts with us in the comments below.
Stay tuned to Brandsynario for more news and updates.