Update: 14th May 2020
On Wednesday, Karachi police sealed major markets in the metropolis after shopkeepers violate SOPs set up by the government amid coronavirus, reports Geo TV.
The markets that have been sealed include Zainab Market and Madina City Mall in the Saddar area. Victoria Market, International Market, Gul Plaza, and Arham Shopping Centre were also sealed off.
The past two days have witnessed a flood of people rushing to markets without caution to acquire goods, with Meethi Eid around the corner.
Shopkeepers and customers were supposed to follow the SOPs but were seen taking no necessary precautions. Pictures of crowds accumulating at these markets surfaced on social media, causing a stir as people didn't maintain social distancing, wore masks, or even used sanitizers frequently.
Zainab Market #Karachi pic.twitter.com/7YBDcp0WIe

— MuhammadMajid (@MuhammadMajidP1) May 13, 2020
#Karachi Assistant Commissioner Asif Raza Chandio raids Zainab Market, the video shows open violation of SOPs, So far Zainab Market has been sealed for non-compliance with Sindh Governments SOPs. Well done 👍 pic.twitter.com/wqoKef81jZ

— GM Buriro (@buriroGM) May 13, 2020
All Karachi Tajir Ittehad Chairman, Atiq Mir in a conversation with Geo News, said the traders were responsible for following the SOPs, which were not implemented.
"We had promised the authorities that the guidelines we be implemented, but this was not done. The shopkeepers themselves are to blame for this."
For more news and updates, stay tuned to Brandsynario.
---
---
Update: 11th May 2020 
As reported on the news, small markets begin to reopen in Sindh as the government eases Lockdown on Sunday. The Lockdown had lasted for several weeks as the authorities were trying to control the spread of the novel coronavirus.
The directives come straight by Sindh's Chief Minister, Murad Ali Shah, after he had an elaborative session with the representatives of different trade organizations at the auditorium in the Sindh Assembly. 
A list of preventive procedures has been provided to contain the virus as markets open. A notification was also issued in this regard by the home department of the provincial government.
Even though some businesses were allowed to reopen, some form of a lockdown will remain in place till the end of May.
Regardless of the ease in Lockdown, the businesses that have been permitted to reopen will still face some form of Lockdown.
"We are working on a plan to steer the business community out of the crisis. I am well aware that the small traders are passing through a dire situation because their businesses have been closed," says the CM.
The retail shops to resume business from 6 am till 4 pm for four days a week and will not be allowed to open on Fridays, Saturdays, and Sundays.
The construction industry was also allowed to resume business that relates to pipe mills (PVC and steel), switchgear manufacturing, electrical cable, and steel/aluminum manufacturing, etc.
"I know your [traders] position, but I have one option, either to save lives of our people or allow the business activities thriving at the cost of our lives," the chief minister told the traders.
Public Areas To Follow the Same Protocol
On Sunday, CM Shah stressed upon that shopping malls, plazas, educational institutions, and offices had still not been cleared.
Restaurants, hotels, marquees, marriage halls, cinemas and places of large gatherings, public processions, gatherings, congregations of all nature, and organized sports events and concerts are still not permitted.
Stay home. Stay safe!
For more news and updates, stay tuned to Brandsynario.
---
---
Update: 8th May 2020
Sindh Education Minister Saeed Ghani had shared on Thursday that there has been no official announcement made in regards to the Lockdown coming to an end.
This statement came shortly after Prime Minister Imran Khan announced that the government would start lifting the current lockdown restriction in phases beginning from coming Saturday.
"The lockdown is not ending in the whole country," Ghani told SAMAA TV.
Moreover, the minister shared that they will ease the restrictions, but this does not mean the Lockdown will come to a complete end. However, some businesses will be allowed to operate after finalizing SOPs.
He added that the government was also not keen on opening educational institutes anytime soon, given the current situation.
---
---
Update: 7th May 2020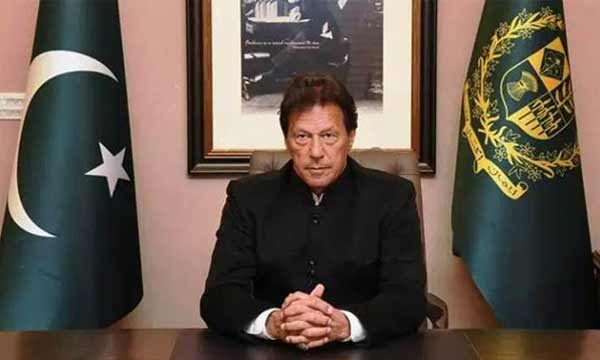 As cases in Pakistan cross 22,000, Prime Minister Imran Khan announces to ease the country-wide Lockdown in multiple phases starting this Saturday!
The premier, who has been advocating for a 'smart lockdown,' said his government was going to reopen more industries and businesses "to mitigate the miseries of poor and daily wage earners."
However, Khan warned that the government would impose another lockdown if there's a spike in the number of cases in the upcoming days.
---
---
Update: 5th May 2020
On Monday, Prime Minister Imran Khan hinted at further easing lockdown restrictions across the country to provide more relief to people amid the COVID-19 pandemic.
Talking to PTI lawmakers in Islamabad, the prime minister said that the government would be making important decisions in the coming days after considering the current economic situation of the country.
"Government will further ease restrictions to provide relief to daily wagers and laborers who are most affected by coronavirus lockdown," he said.
He has also requested the elected representatives to play an active role in implementing the social distancing SOPs.
---
---
Update: 1st May 2020
As Samaa reports, the Sindh government has extended Lockdown until Eid. Here are a few things to keep in mind:
Even though the Lockdown is continued, some exemptions have been given, but the free movement to remain restricted from 8 am to 5 pm.
2. On Fridays, Sindh has implemented a strict restriction on movement from 12 pm to 3 pm. If you have been exempted from running your business, you still can't at the mentioned time and day.
---
Update: 30th April 2020
The government of Sindh rejects reports of ending Lockdown.
Information minister, Nasir Hussain Shah denied speculations that the provincial government was ending the Lockdown today (Thursday, 30th April). The decision comes in as the COVID-19 cases continue to increase in the region.
"No decision has been taken to end the lockdown although, a meeting was held in this regard," the minister said.
However, the government is looking into the relaxation of Lockdown for business activities on the SOPs as the economy is suffering much.
"We will inform the public when a decision has been finalized. Businesses will be allowed to resume per the SOPs. For now, we have permitted them to resume activities via online services," he added.
Chief Minister Sindh, Murad Ali Shah, had imposed the restrictions keeping in mind the best interests of the people highlighted the information minister while speaking to media.
For more news and updates, stay tuned to Brandsynario.
---
---
21st March 2020: The number of patients rises in Karachi as COVID19 rapidly spreads amongst the masses.
Several people were visible on the streets of Karachi early Saturday morning, despite an appeal by the Sindh government to stay indoors and self-isolate for the next three days.
Buses filled with people, the usual traffic on the roads, and roadside hotels full of people were witnessed despite pleas by the authorities to self-isolate.
Prime Minister Imran Khan, on Friday, said Pakistan could not afford to implement nationwide Lockdown to prevent the spread of coronavirus in the country.
He said, 
"Lockdown means a curfew-like situation, which will create unrest in the country, and we cannot afford that. It would make poor people more vulnerable."
However, now that there's a rise in cases of COVID 19, people are encouraging PM Imran Khan to opt for a complete lockdown of the country to avoid any further incidents.
We agree that the wage workers will suffer from such a drastic event, but precaution is better than cure. There are certainly living stake, and the government needs to take action and provide aid to the wage workers.
Here's how Twitter demanding a complete lockdown: 
Shaniera Akram 
A nation wide #LockDown means that no one needs to be in your house unless they live there. Extended family gatherings are not a lock down they are a risk! All domestic staff should be sent home to their own families with your prayers and their pays! #DoTheRightThingAndLockDown

— Shaniera Akram (@iamShaniera) March 21, 2020
Aseefa B Zardari 
"How can we expect our citizens to take this pandemic seriously when our leaders are being so contradictory? Now is the time to implement strong, national emergency measures and restrictions." By @RAMESHFERRIS a MUST read

— Aseefa B Zardari (@AseefaBZ) March 21, 2020
People are demanding a complete lockdown as soon as possible. 
Delay decission of #LockDown causes more lethal results.#COVID_19

— Askari Raza (@saskariraza) March 19, 2020
Some are saying that we can't risk the lives of 70% of the people for 30% who will get aid.
Complete #lockdown urgently!! We can't risk 100% lives for only 30% who will somehow get their food.. but if we don't do lockdown, then situation will be so worse.. Remember that we are neither italy, France, Uk, America aur China.. we cannot afford thousands of patients.

— Doctor Khurram Khan (@doctor_khurram) March 20, 2020
Ali Zafar encourages a lockdown, as mentioned in the current situation in the country. 
26th Feb, First confirmed Corona case in Pakistan
20th Mar, 481 confirmed cases (23 days later)
31st Jan, First confirmed Corona case in Italy.
23rd Feb,150 confirmed cases (23 days later)
20 Mar , 41035 confirmed cases,4061 deaths.
Where will we be in a month?#lockdownpakistan

— Ali Zafar (@AliZafarsays) March 21, 2020
What's your take on this? 
It's time to lockdown Pakistan! All of us should try our best to support the poor and needy to make it easy for them! This has happened by Allah's will and will end when He so wills! We will take precautions as much as we can and leave rest to Allah's will! #Covid_19 #lockdown

— Ammar Saeed (@ammarather) March 21, 2020
Furthermore, Pakistan also reported its third COVID-19 death, and the total number of confirmed cases rose to 464.
The third death was reported in the country's biggest city Karachi, the capital of Southern Sindh province, which has reported the highest number of coronavirus cases in the country.
It's better to stay safe in a lockdown rather than risking the lives of many.