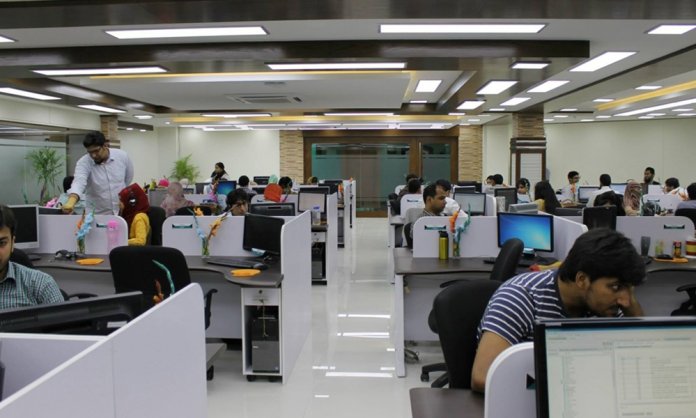 The Indian IT outsourcing industry is known to be one of the best in the world. However, recently it seems that it is now being overtaken by a resurgent Pakistan as over 125 people were fired in a US-based IT service provider in Noida, New Delhi at the end of October.
It has now been reported by Outlook India that the same day these 125 people were sacked, a similar number of people in Islamabad logged in to their systems. Layoffs in Noida had been rumored after the company was opening an office in a neighboring country, seems like the company decided to migrate to Pakistan.
The Indian IT sector has been under job cuts for the last two years and the situation has become serious since 2017 began. It has now been reported that the new trend is witnessing IT jobs being shifted over to Pakistan.
Outlook India has reported that low end IT jobs are under threat in India as companies are now choosing to migrate to Pakistan. This could in turn damage the Indian economy.
The increasing startup culture in Pakistan in the IT industry has caused budding entrepreneurs to flourish under a conducive environment using the availability of 3G/4G services.
The China Pakistan Economic Corridor seems to be the main push for Pakistan's IT Industry as Outlook India believes China is fueling Pakistan's IT sector the same way the US helped India's industry two decades ago. Major investments have taken place in Pakistan after the CPEC agreement.
E-Commerce giant, Alibaba has also collaborated with Pakistan in May and will invest $400 million in the E-commerce industry in Pakistan. Freelancing has also taken a significant rise in the region and Pakistan is among the top three countries in terms of software freelancers on freelancer.com.
Secretary-General of Pakistan Software Houses Association (PASHA), Shehryar Hydri spoke to Outlook India,
"Around 10,000 IT graduates are entering Pakistan's job-market annually and industry is valued at a touch over $3 billion which is nothing compared to India"
He further added,
"We have about 1,50,000 mainstream techies and between 1,50,000 and 2,00,000 freelancers but the number is expected to almost double if you take the non-tech freelancers into account."
However, Hydri adds, Pakistan has just got started and it would take at least 5 to 10 years to catch up to India's IT industry maturity.