The Covid-19 pandemic has presently put the globe into madness, as governments in affected countries are intensifying self-isolation and social distancing.

As a consequence, social gatherings are being restricted which has stemmed from the cancellation of various shows and has also put a halt to movie screenings.
Whereas, actors' clubs such as Actors Collective Trust have called for a halt of all shoots, some senior members of the movie fraternity such as Humayun Saeed have called for such restrictions to be imposed with caveats, with exceptions being made for television productions scheduled to go on air within a few weeks.
The movies that were all set to breathe big screens this Eid include The Legend of Maula Jutt and Tich Button. Some other movies that would have allegedly released around the same time include Dam Mastum, Lafangey, and Rehbara.
Wajahat Rauf halted the shoot of his upcoming film
Parde Me Rehne Do is the current venture of Wajahat Rauf that stars Hania Amir and Ali Rehman Khan as the leads.
Rauf recently declared openly that he will be halting the film's shoot owing to the potential health threats to the cast and crew involved.
Producer of Legend of Maula Jatt Ammara Hikmat states that she can't predict the future stance of the movie 
She states that all we can do right now is wait and see as the future as of now seems unpredictable. She also added that it's a difficult time for everyone and hopes it passes soon.
Furthermore, movie Dum Mastam is also delayed its release due to the virus 
Co-producer and CEO of ARY Digital, Jerjees Seja, stated:
"I was thinking of releasing Dum Mustum on Eid and was even about to make an official announcement but I don't think that I will be doing so now. In the current scenario, even major movies like James Bond have been postponed. We are a much smaller industry and have to make sure that we release at a time when audiences will happily frequent cinemas without worrying over their health."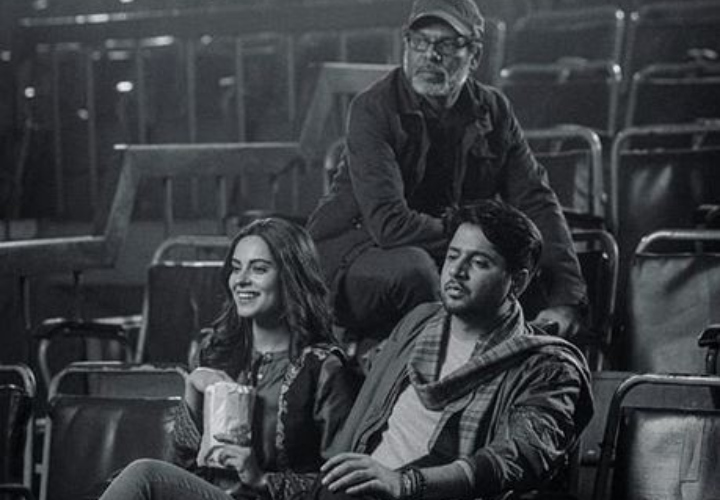 Directed by Mohammad Ehteshamuddin – who made his big-screen directorial debut with Superstar earlier this year and penned by Amar Khan, Dum Mastam is produced by Adnan Siddiqui and Akhtar Hasnain under Cereal Entertainment.
There's no silver lining to Faisal Qureshi's Money-Back Guarantee as well.
Faisal Qureshi who is going to be making his directorial debut with some iconic stars is also under the list of people who has to halt the production if his film Money Back Guarantee.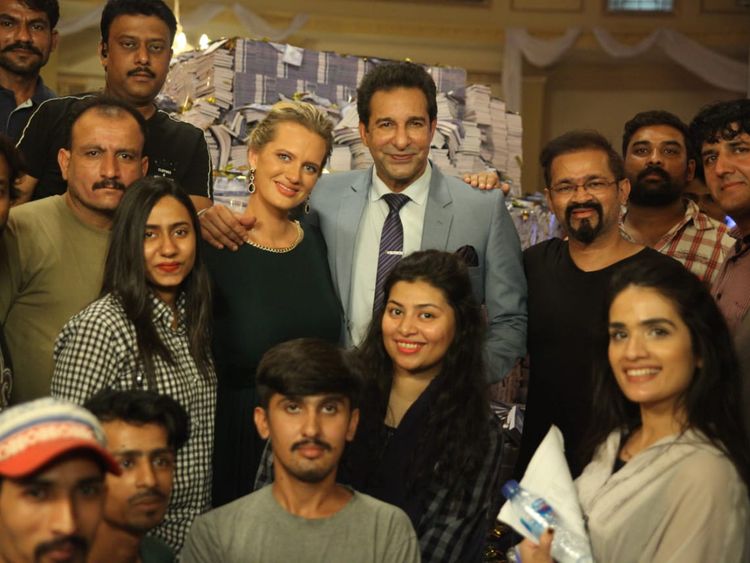 The list of the films that have shut their production includes Mohsin Abbas Haider's comeback movie as well.
Mohsin Abbas Haider's comeback film Once Upon A Time in Karachi, which also stars Nausheen Shah has halted its production earlier than anticipated to guarantee the safety of the team before the health crisis escalates. The movie is directed by Abu Aleeha.
Zahid Ahmed and Saba Qamar starrer Ghabrana Nahi Hai also wrapped up its shoot barely after two days of filming.
Plus, Fizza Ali Meerza of Filmwala Productions says that the shoot of her and Nabeel Qureshi's upcoming movie FatMan, starring Ahmed Ali Butt, was going to begin on the 28th of March and has now been postponed.
"Surrounded by concern regarding COVID-19, We at FilmWala Pictures have made the decision to postpone the shoot of our film "Fatman" We take the health and safety of our crew and actors seriously, In the meanwhile let's pray for a healthier and safer world #coronavirusinpakistan

— Nabeel Qureshi (@nabeelqureshi) March 17, 2020
Are dark clouds looming over the Pakistani film industry? Even if Pakistan was safe from the viral outbreak, most Pakistani movies make a big chunk of their earnings by releasing in regions where a majority of Pakistani immigrants live.
So, changing the release dates would have been an unavoidable situation for Pakistani producers. Let's see what else does COVID 19 has in store for the Pakistanis.