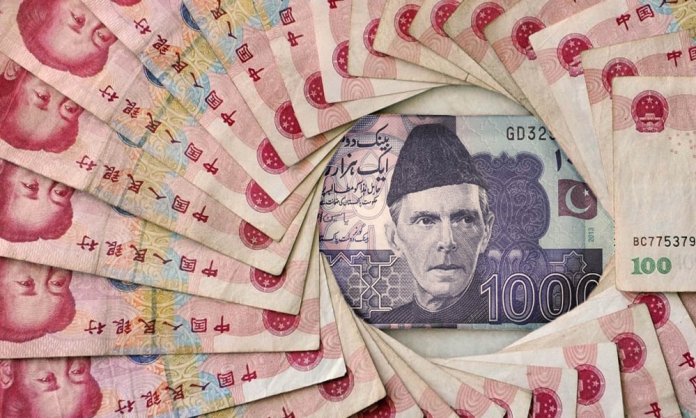 Pakistan has signed a three-year bilateral agreement with the Central Bank of China. The 20 billion Yuan ($3.13 billion) currency swap deal has been signed with People's Bank of China (PBOC).
According to the announcement made by China's PBOC, the agreement would boost the investment in the countries along with the bilateral trade. The agreement is an extension to the currency swap agreement that had been signed originally in 2011.
ISPR Issues Cyber Alert for Pakistanis!
So what exactly is a currency swap deal? It's a legal agreement between the two countries to exchange the principal and interest rate obligations in different currencies.
State Bank of Pakistan on Thursday issued a statement regarding the agreement in which it stated:
The State Bank of Pakistan (SBP) and People's Bank of China (PBOC) have agreed to increase the currency swap arrangement (CSA) amount from Chinese yuan (CNY) 10 billion to CNY 20 billion and from Rs165 billion to Rs351 billion.
The statement further read that:
The increase in the CSA amount reinforces the commitment of the two central banks to promote the usage of local currencies in bilateral trade and investment and strengthening financial cooperation between the two countries.
One of the main benefits of the currency swap deal is that it will enable the two neighboring countries to exchange payment in one currency for the same amount in the other currency. This will not only help with the bilateral trade settlements but will also ensure liquidity support the financial industries.
Though the validity of the deal is of three years, it can be extended upon mutual consent.
Stay tuned to Brandsynario for more news and updates.