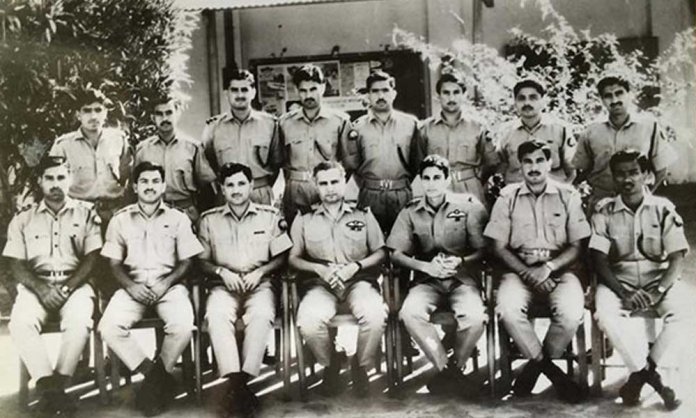 More often than not, when one thinks of the armed forces, one conjures up images of men in uniforms, relentless structure and rigid discipline, machine-like automation training geared singularly towards battle, violence and bloodshed for an ideology far greater than themselves and the people around them. This higher cause is of course, the defense of our country.
The Pakistan Air Force is one of those institutions. And as I have learned recently, there is certainly another side to them.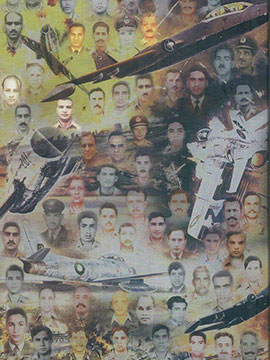 My father, Flt. Lt. Syed Safi Mustafa was a PAF fighter. He is a shaheed awarded the Sitar-e-Jura't for his sacrifice to the nation in the 1971 war. I was 2 months old at the time and my mother a mere 20-year-old widow. Without a body delivered to us for closure, she took strength from the intense, sudden, tragic loss and the confusion of unanswered questions; she took to her responsibility of raising me single handedly.
A staunch believer in education being the most powerful resource one could ever need, my father I am told, would have wanted the best education for me. And so it was provided along with the best of everything life had to offer that she could afford from a simple but full-time day job. A job that took time away from her to spend with me but the time that was then filled by my grandmother and aunt.
The only son of a highly decorated war hero, raised by 3 mothers as a civilian, I was a very special child.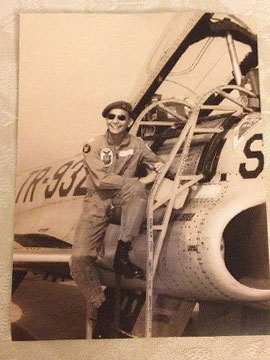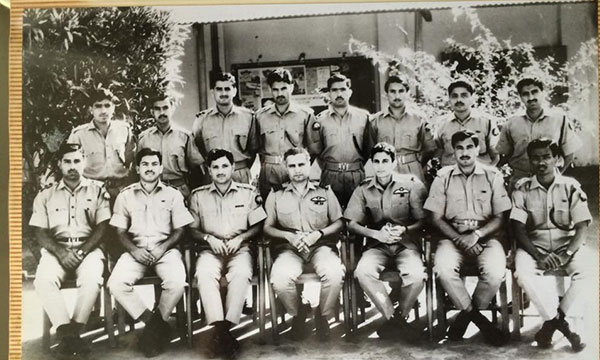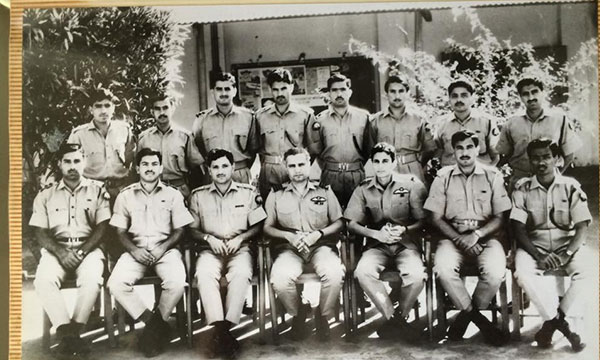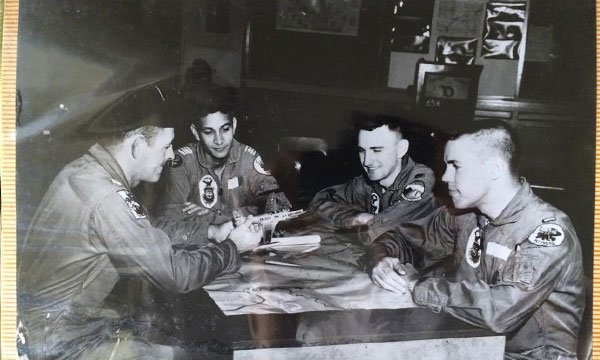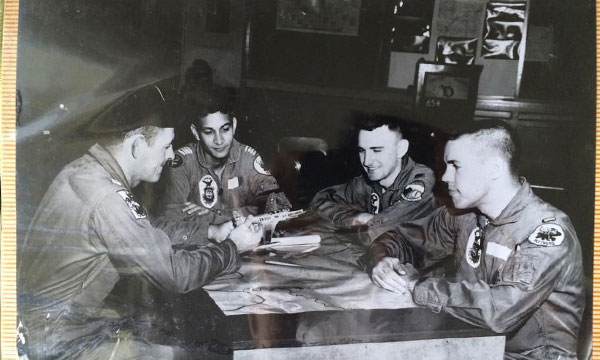 In 1978, when I was 7, I flew to Islamabad to personally receive my father's gallantry award on a cold winter's morning in my white sherwani, accompanied by my mother, it did not make much sense to me.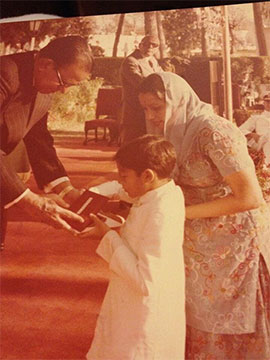 Last week, 44 years later I was back in Islamabad at the AHQ, on invitation of the present PAF Chief of the Air Staff, Air Chief Marshal Sohail Aman to attend the 50-year celebration of our victory in the 1965 war.
It was an event created to bring the families together from the 1965 and 1971 wars to commemorate and share the stories of what these men were like as fathers, husbands, sons, brothers and friends when not in their uniform protecting the values of this young nation.
These men were some of the best soldiers in the world. They were great humans too, I learnt. My father was not unique in that sense.
He was a member of an elite group of outstanding individuals who silently mentored others around them at the time on the ground, in the air, and have continued to impact lives of PAF officers till today. That legacy was generously shared with all the families by the PAF through the Golden Jubilee event.
An auditorium filled with moist eyes and emotional energy beyond structure and protocol.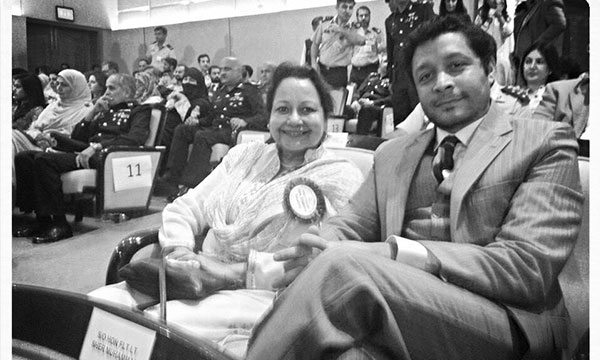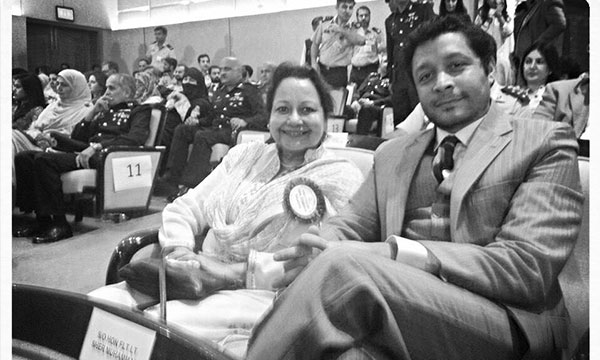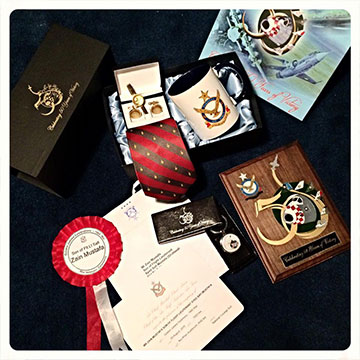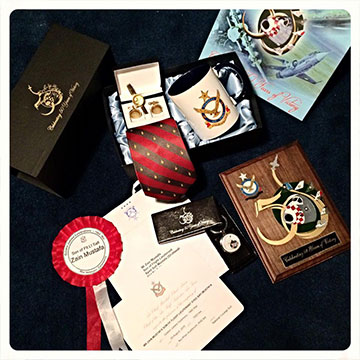 From the moment my personalized invitation arrived, the first request in 44 years to attend any PAF event, to the follow-up phone calls, the organization of transportation logistics "air movement'' as they are called, to the escorted, almost hand-held care from my doorstep to Islamabad everything was taken care of.
We were welcomed into PAF officer's home like an extended family for the duration of our stay, looked after at every step as if we were the heroes ourselves. We were the survivors but the protocol of respect that we were provided with, I certainly was not used to.
After the initial excitement of the VIP service, as the hours passed I realized it was all being done as a tribute, to share with us and express their respect and gratitude, for the sacrifice our families had made through the shuhada.
I was suddenly very aware of a sensitive, warm, caring, human side of the armed forces. Not once did the PAF style of perfectly timed, elegantly rolled out protocol ever fall short of any disciplined expectation but the beauty was in the simultaneous exposure of an equally deep humanity.
This was not a side I was expecting to be met with and engage with on the trip. There was also a sense of an apology for not having kept the extended families of the shuhada together over the last few decades. I met people, men mostly, from different generations who either knew my father from his early days at the Sargodha base, from the academy in the US, as a friend, a peer, a colleague, a fellow fighter pilot ready to lay his life on the line for the nation or had just heard of him, seen his photos at the Faisal base museum or in other bases across the country.
As each one of them told me about my father there was not a dry eye – powerful, profound, difficult moments for me to navigate through. Without a doubt, My father is a legend for many, not just me – A man to look up to as I have done all my life.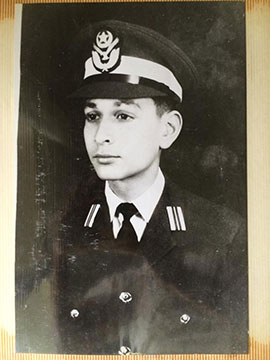 I cannot thank the present PAF leadership enough for this magical homecoming of sorts. Effortlessly they connected a poignant past, in the chaotic present with the promise of a great future, together. This event of being brought back into the fold has been a touching, moving, heart-warming and most of all very humbling experience for me – one that I am still absorbing.
Pakistan needs to honor its armed forces a lot more than it does. Needless to say, I have been inspired to give back to the PAF, an institution to be proud of, in some small way and continue to keep my father's memory alive.
Contributed By: Zain Mustafa
About the Author:
Zain Mustafa is the founder and creative force behind ZAIN MUSTAFA Architecture & Interior Design firm based in Karachi..He is also the founder of the alternative design education initiative CUBE started in Karachi in 2012. With a keen interest in the revival of a diminishing culture through conservation, documentation and publication of materials related he is working on his first book on the Talpurs Architectural history.
He was also selected to moderate a panel discussion at the Harvard Arab Alumni Conference in Amman 2008, participated in The Board of Architectural Education conference as a panellist in Islamabad in 2014 and more recently moderated the International Women Leaders Summit, in Karachi for New World Concepts.