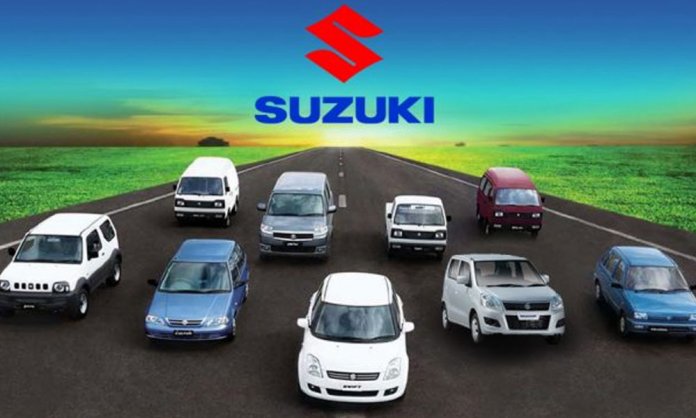 After the government's gift of increased fuel prices on the first day of the new year, it seems like Suzuki Pakistan could not hold themselves back to do the same.
Toyota's reason behind their change of price was the increase of the price of imported parts, Suzuki has joined the bandwagon!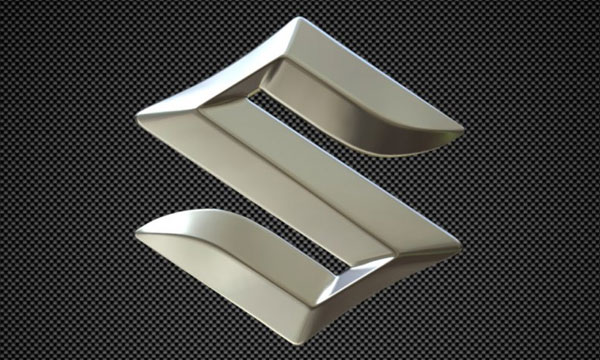 The reason is the devaluation of the rupee. Since not all parts are manufactured locally, many parts need to be imported.
"We believe the price increase will enable Pak Suzuki to pass on the impact of rising costs on to end consumers without any significant dent to volumes, given current high demand," JS Research report
Since the prices have increased for the parts, it means that the price of the cars has also seen an increase.
Models Affected
The following models have observed an increase in their price;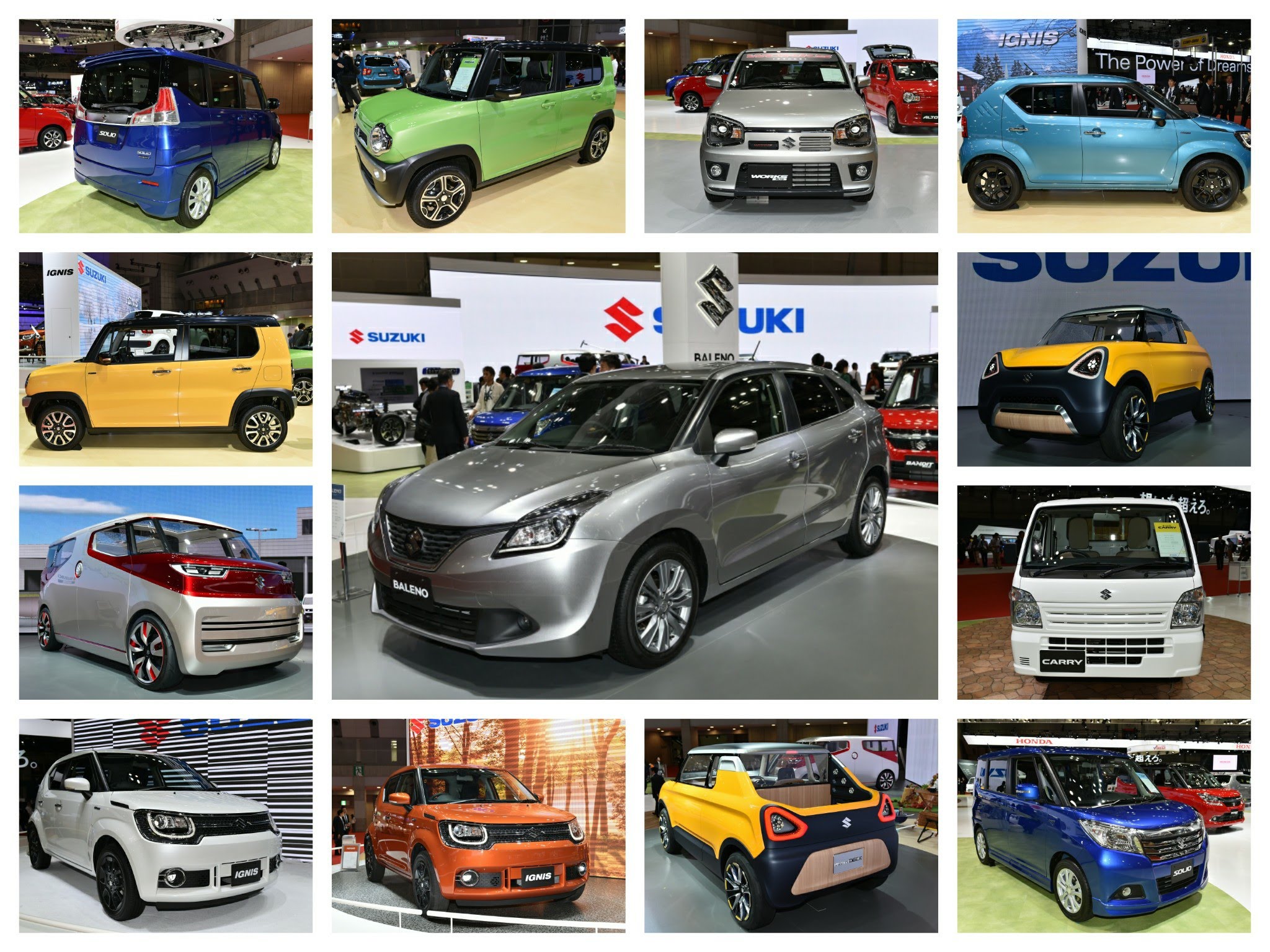 Mehran VX
Mehran VXR
Bolan
Bolan Cargo
Wagon R VXR
Wagon R VXL
Ravi
New Prices
The following are the old and new prices;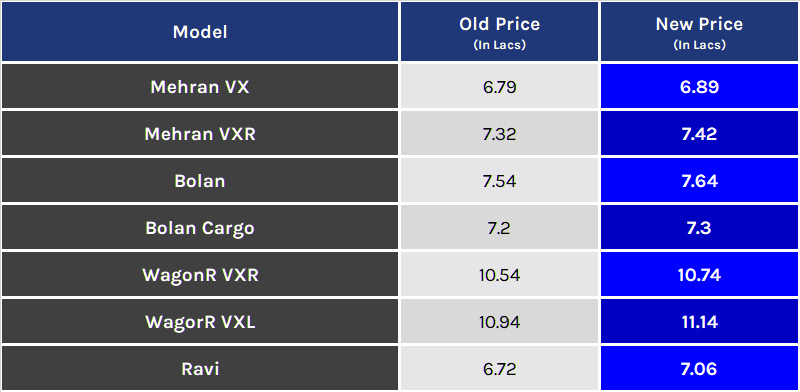 Suzuki Bolan and Ravi have been increased by Rs10,000, so have Mehran's VX and VXR variants (price of CNG variants remains unchanged). However, the Wagon-R VXR and VXL have seen a double increase, an additional Rs 20,000 has been added to its price-tag. Mehran's VX model is now priced at Rs689,000 and its VXR variant costs Rs742,000.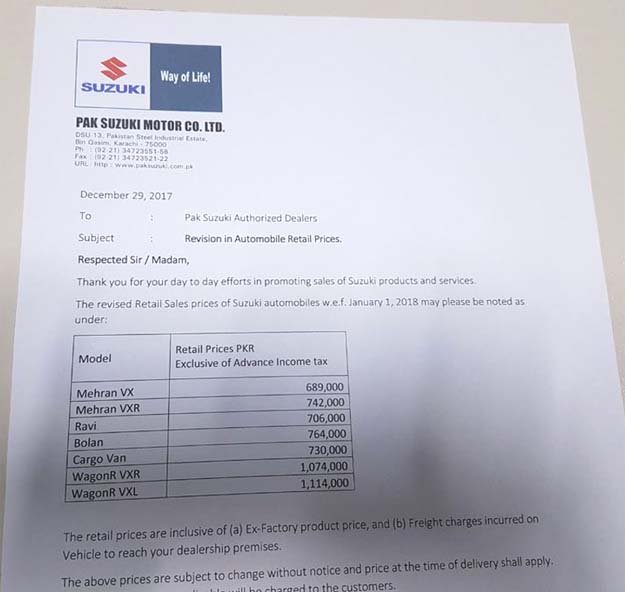 "The move was widely anticipated due to the recent rupee devaluation against the dollar," the report added.
Analysts say the industry would finally see tough competition when companies like Hyundai, Volkswagen, Kia, and Renault would start their production from 2019.
The updated prices are yet to be displayed on the manufacturer's website.