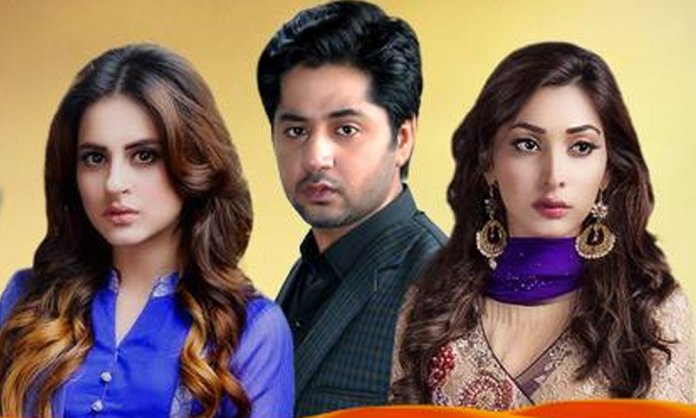 Urdu1 has a history of bringing the best and the most relatable real-life-based drama series for its audience. The channel has given us unforgettable serials like Mujhey Jeenay Dou, Titli, Tum Kon Piya and much more that left us hooked to our screens with their tales.
Now, Urdu1 is all set to unveil its new drama, "Paimanay" and its teasers have already created a lot of hype.
From an uber-talented cast to a heart-wrenching OST, Paimanay boasts the potential to be one of the most watched serials of this season.
STORY
Directed by Danish Nawaz and written by Rukhsana Nigar, the star-studded cast of Paimanay includes Fatima Effendi, Eshal Fayyaz, Asad Siddiqui and Danish Nawaz, Asad Siddique, Imran Ashraf and, Farhan Ali Agha among others.
The story revolves around a young girl, Seerat, who chooses to trust her best friend's advice rather than her family and ends up paying a huge price for it. Seerat (Eshal Fayyaz) falls in love with an auto driver (Asad Siddiqui) and marries him against the will of her family.
Fatima Effendi is playing the role of the evil best friend Aiza in the tale and, from the looks of the promo, will create a chaos in Seerat's life. Farhan Ali Agha will be seen as the heroine's brother and will throw her out of the house when she marries her love interest.
Imran Ashraf will be once more mesmerizing the audience in the character of Jazib. We are predicting that Aiza has his eyes on him and will be conniving against Seerat's marriage to him.
The drama seems quite twisted and mysterious, something we are definitely looking forward to.
TIMINGS
The first episode of Paimanay shall air on 8th November 2017.
You can watch it every Wednesday, at 8 pm, only on Urdu1.
PROMOS
https://youtu.be/MO3pzOyXck8
https://youtu.be/09DYpLZhZxM
https://youtu.be/Sn-pZf0ADs4
https://youtu.be/M4WYjHk_Iow
BTS:
Stay tuned to Brandsynario for more updates.