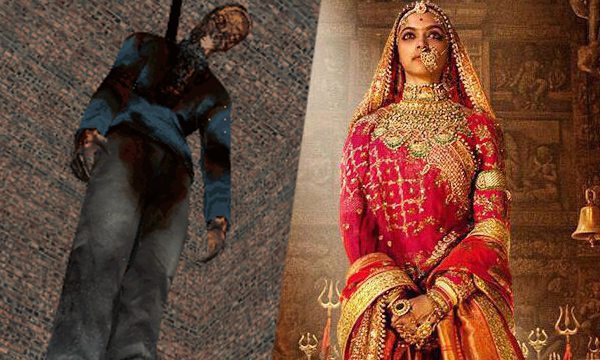 1,255 views
Over the years, Sanjay Leela Bhansali has been on a winning streak in Bollywood with blockbuster movies like Bajirao Mastani, Mary Kom, Ram Leela, and not to forget Black.
However, recently the veteran has found himself in the eye of controversy with his big-budgeted film 'Padmavati', starring the trio of Ranveer Singh, Shahid Kapoor, and Deepika Padukone.
The historical drama has been subjected to bad luck the day its shooting began. And now, just days before its release, a chaos has erupted in the whole of India.  Conservative groups are demanding a ban on the movie for tampering with facts and insulting the iconic queen, Padmini.
You won't believe that BJP's Haryana Minister offered a bounty of Rs. 10 crores to whoever will chop off Deepika Padukone's head.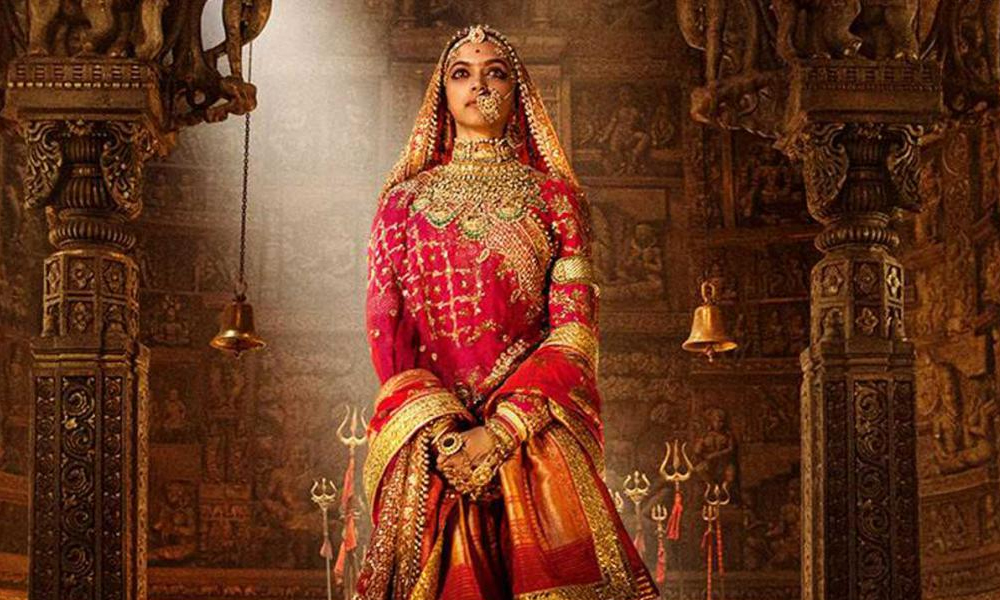 And now a dead body was found hanging on the ramparts of Jaipur's Nahargarh Fort with a warning note against Padmavati.
The note read:
"We don't burn effigies, we hang,"
Things have seriously gotten out of hands in India!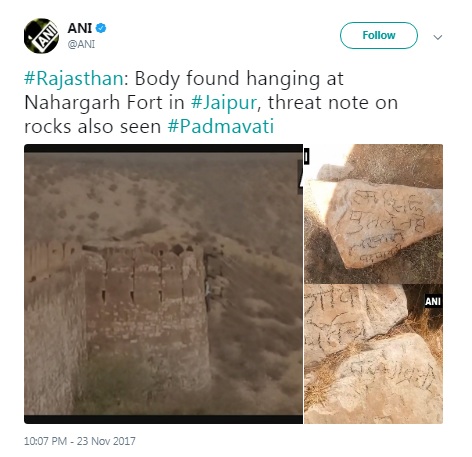 Earlier, the crew was subjected to violent protests during Padmavati's shooting near the same fort earlier this year.  Bhansali was even slapped by an angry protestor.
The movie narrates the story of 14th-Century Hindu queen belonging to the high Rajput caste and the Muslim ruler, Alauddin Khilji.
It is shocking to see the extent Indians can go just to bar a film that revolves around the story of Queen Padmini.
The Indian fraternity is protesting against the hullabaloo being created against the flick.
I sincerely hope that condemning those who offer five crore for some 's head and Ten crore for some one 's nose is yet not considered an anti national activity .

— Javed Akhtar (@Javedakhtarjadu) November 24, 2017
It's shameful we live in times where dialogue has been replaced with discord and law with hooligans and hooliganism. The saddest though, is that the ones who are meant to uphold the law & order are the ones that are breaking it by incitement & threats. #PadmavatiControversy

— Farah Khan (@FarahKhanAli) November 19, 2017
All this 'caste pride' & 'honor' is about what exactly?
There's a word for it in English: Insecurity.#Padmavati

— Prerna Bakshi (@bprerna) November 23, 2017
Let us know once you've passed through immigration then we can talk 🤣✌🏽 @FilmPadmavati #Padmavati https://t.co/bqXgWVvqOf

— Anushka Arora (@Anushka_Arora) November 23, 2017
We wonder if the magnum opus will even see the light of the day.
Stay tuned to Brandsynario for more updates.