In recent news, we have just felt a shock! It seems that the owners of an online store, Telemart, have just been arrested. However, what is the charge on them? They have been arrested over a case of money laundering it seems. The case facts are rock solid and there may be trouble here.
The Federal Investigation Agency (FIA) is the one leading the arrest. It seems that the owners were involved in money laundering as well as the smuggling of mobile phones. Additionally, they were smuggling other electronic devices too. This seems like quite shocking news and one that is sure to drop the jaws of our audience. Let us dive a bit into the details of the case.
Owners of TeleMart have been arrested by the FIA over charges of money laundering.

Source: Web based TV channel concerned with Memon affairs.

Why has no prominent mainstream media platform covered it? https://t.co/BBSZuOGbTc

— r/Pakistan (@pakreddit) May 26, 2021
Online Store Laundering
The owners of Telemart are also the owners of MyMobile. They go by the names of Abdul Rauf Essa and his two sons; Ahmed Abdul Rauf Essa and Hamza Abdul Essa. It seems that they had been smuggling mobiles and other electronic devices out of the country for a while now. They had been doing it through illegal means of money laundering. Telemart was also selling these smuggled mobile phones to their customers.
They were selling them through the online e-commerce website. Additionally, they were using forged accounts to make payments on illegal mobile phones. They had landed themselves in hot water when they started doing this but now it has become apparent. There is complete transparency on the fact that they have indeed been laundering money and smuggling phones.
The Case Reports
The first FIR report states that the Telemart owners were laundering with the help of bank officials. This fraud has cost a loss of millions of rupees to the Government Exchequer. The fake accounts used for payments have also been attached in the FIR report, alongside the case of arrest.
As mentioned above, some bank officials have been part of the forged accounts and have been in coalition since the start. Apparently, they had been helping the owners launder money for quite a while now. We even have the FIR attached here for you,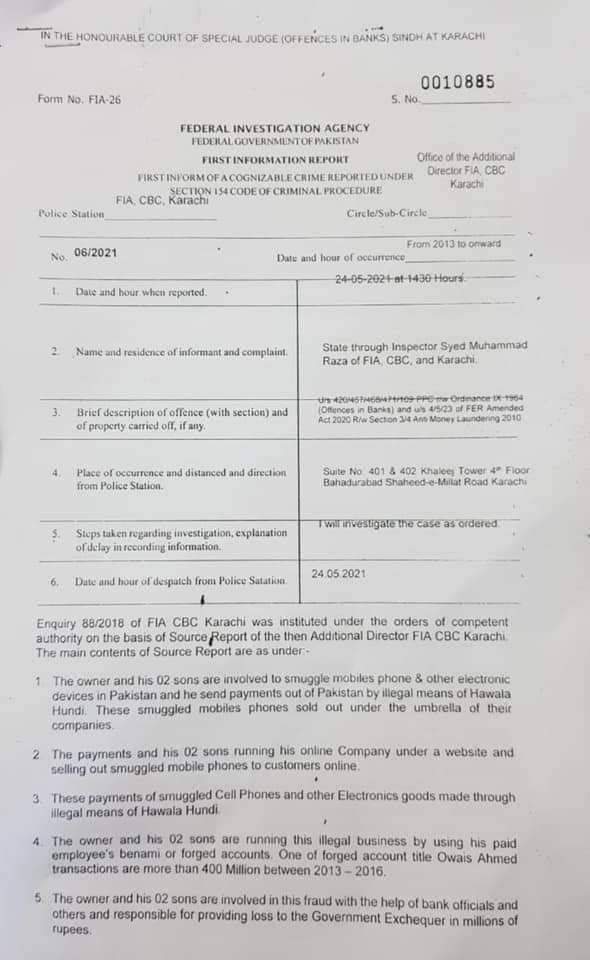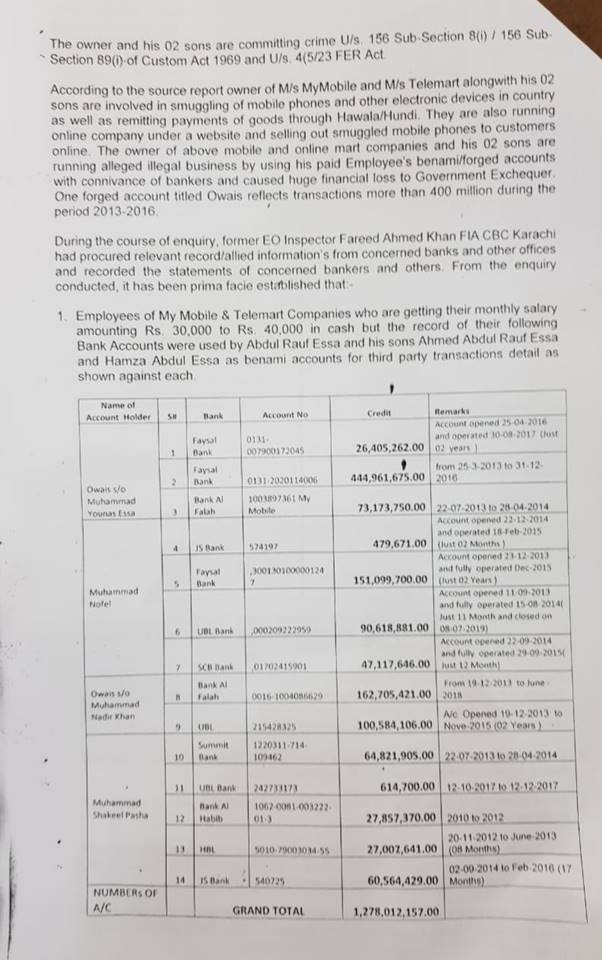 Hold on, there is more to this report!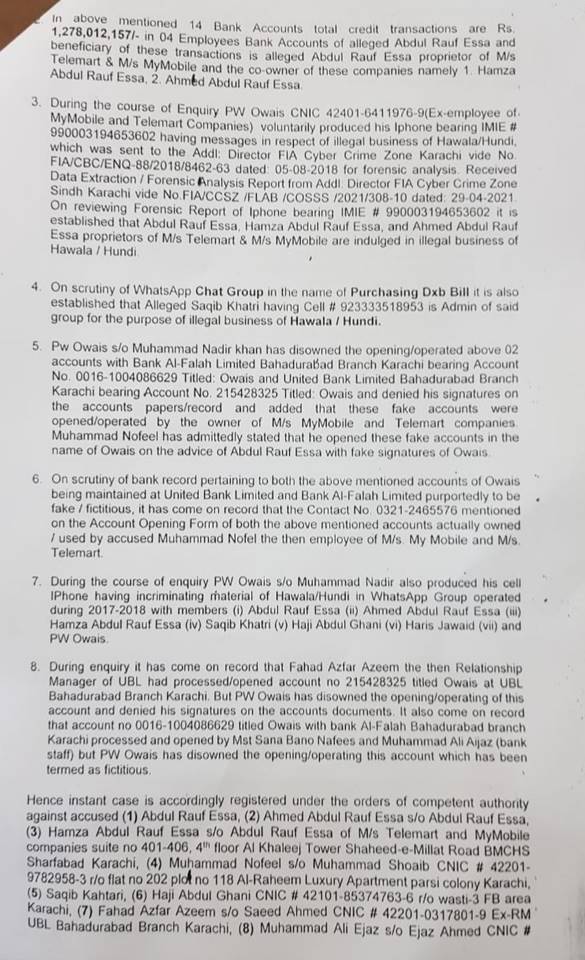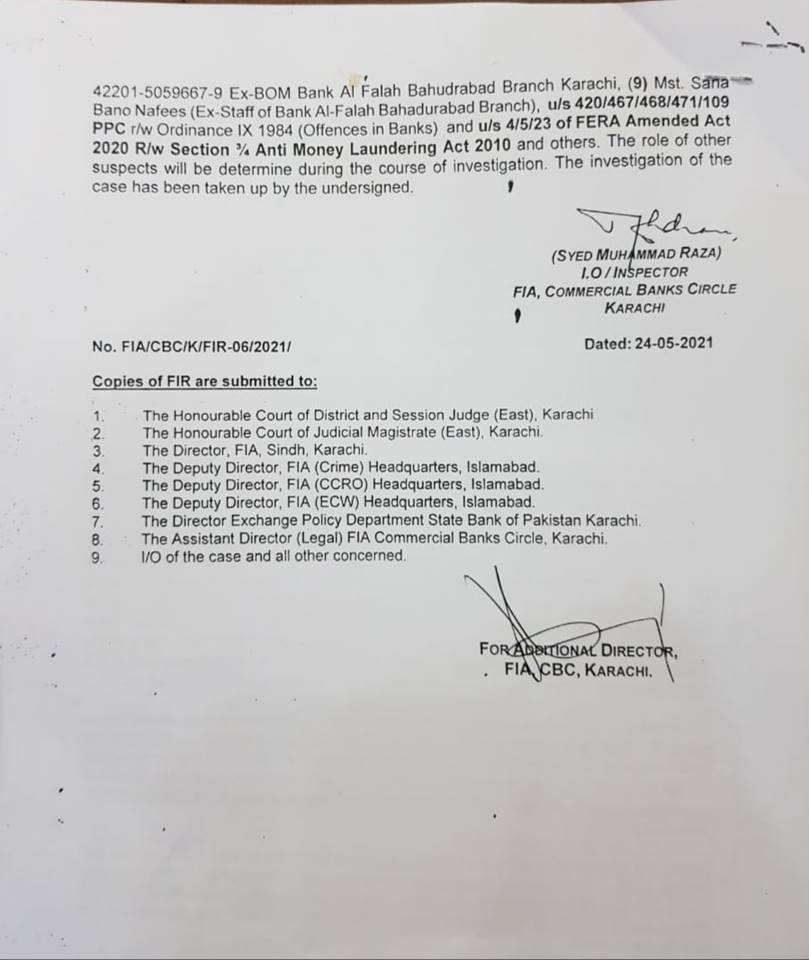 Check out this video
https://www.facebook.com/1453741351551619/videos/337811214685564
Illegal Activities
This seems like quite a blotch on the reputation of Telemart. After all, it has an immense following and a massive audience. A lot of people have bought countless items from them. How will this affect their audience and their ratings? Will this not be bad for business? As of right now, it is possible that all transactions through Telemart will be frozen or banned. The Online Store is sure to make a blacklist for this.
Let us see more on this as the story unfolds.
Stay tuned for more from Brandsynario!