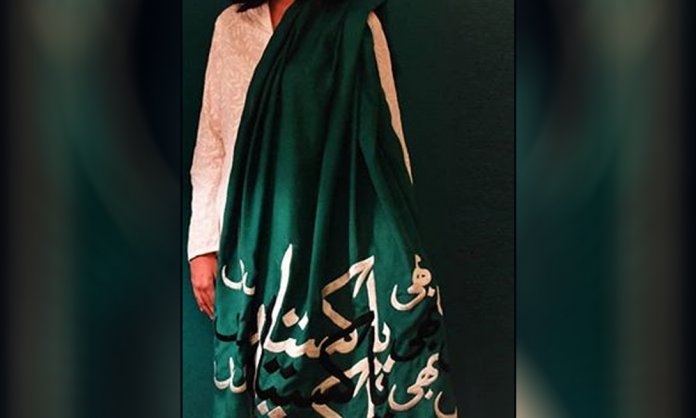 Independence Day is here and Pakistan is literally lightened up with Azaadi fever! Be it the fluorescent landmarks or waving flags on rooftops, the whole nation has gone green in the spirit of patriotism.
Brands too have rolled out 14th August collection to exhibit their Azaadi spirit. With creative collections and eye-popping offers, there is something out there for everyone.
While our Instagram feed totally splashed with green, we give a round-up of the standout items on offer.
This embroidered dupatta from Jammies is all you need to make a statement this Independence day!
Want to give something to your friends this Independence day? These sassy earings by Accessories by Jade will totally glam up their look for the festive occasion.
Or these delicate bangles with elegant pearls will have any lady falling in love with them!
These chunky, funky statement locket and ring will surely make our Independence day outfit stand out.
Celebrate Azaadi on a sweet note with your friends and family with these cute cake by Sugaries. They taste as wonderful as they look!
LALS is famous for its amazing chocolates and they have rolled out a deliciously good Azaadi themed box perfect for the occasion.
We are totally rooting for these classy bags for school-going teens!
So these are our top picks for Azaadi this year!
What are yours? Let us know in the comments below.