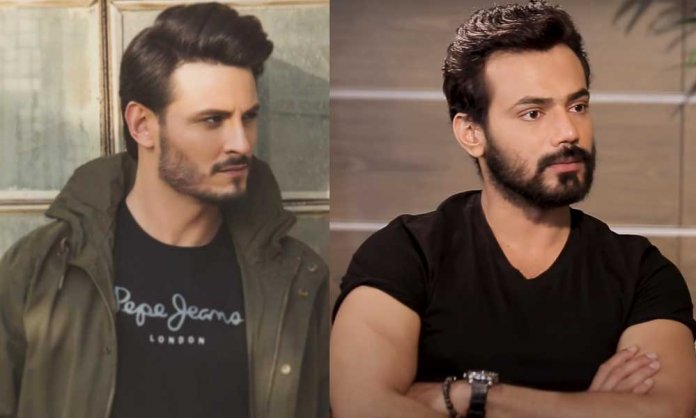 Osman Khalid Butt started his career through parody videos. Soon after, he got his first project, Ek Nayee Cinderella, alongside Maya Ali. The chemistry of the two was so on point that they did multiple projects together. Once in the industry, he ensured that his performances were perfect and kept on improving on them that not just with Maya, he was able to rock on-screen chemistry with every co-star.
Besides his works, he is very vocal about his views and opinions and stands up for what he believes in. Given the scandal of Ali Zafar and Meesha Shafi, when major actors of the industry and even his best friend Maya sided with Ali Zafar, he kept rooting for Meesha. The kind of school of thought Osman endorses, maybe slowly and gradually, he will be able to steer our industry in the right way.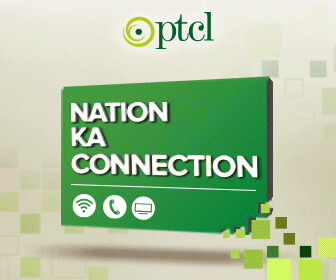 A woman breaks her silence about abuse, withstands character assassination & further abuse on social media, her story turns into memes & tone-deaf jokes that trivialize the issue, she fears ostracization – but suuuuure, she did it for the cheap publicity. https://t.co/eDeOpXYUox

— Osman Khalid Butt (@aClockworkObi) April 19, 2018
But what way is that?
The way that tells the audience not to be negative. And let's be honest, our drama producers, like almost every producer in the world, want to make money. If they see what makes the audience tick is negative, they will make negative content. So at the end of the day, we, as the audience, need to seek positivity for the dramas to get better.
How did this conversation come about?
Zahid Ahmed, the phenomenal actor who has time and again proved his acting skills, appeared for an interview. He made the statement that our TV allows us to abuse women on the screen but not be intimate with them. Osman Khalid Butt shared it on his Instagram stories, and someone replied. The reply was so shocking that Osman just had to explain to him exactly where the fan was wrong.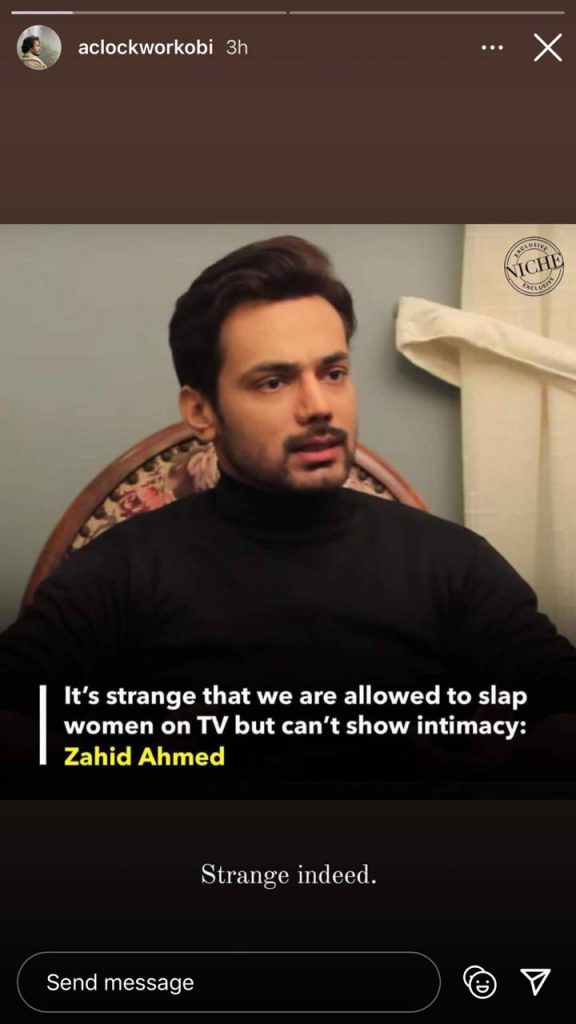 Zahid's statement:
"We can slap women on TV but can't show intimacy."
Instagram follower:
"Just a pathetic excuse to get physical with female actors. Not to mention the influence it has on society and especially on young children and teens."
Osman Khalid Butt rolls his sleeve
Because clearly, Osman does not belong to the group who whines about what is wrong with society but tries to educate. His message was this:
Yeah, so reactions like this are wholly predictable.
First Off: intimacy is just not sex.
Secondly, I'd rather my child see a healthy intimate relationship between fictional spouses than, you know, PHYSICAL ABUSE being normalized.
The nerve to talk about 'influence.'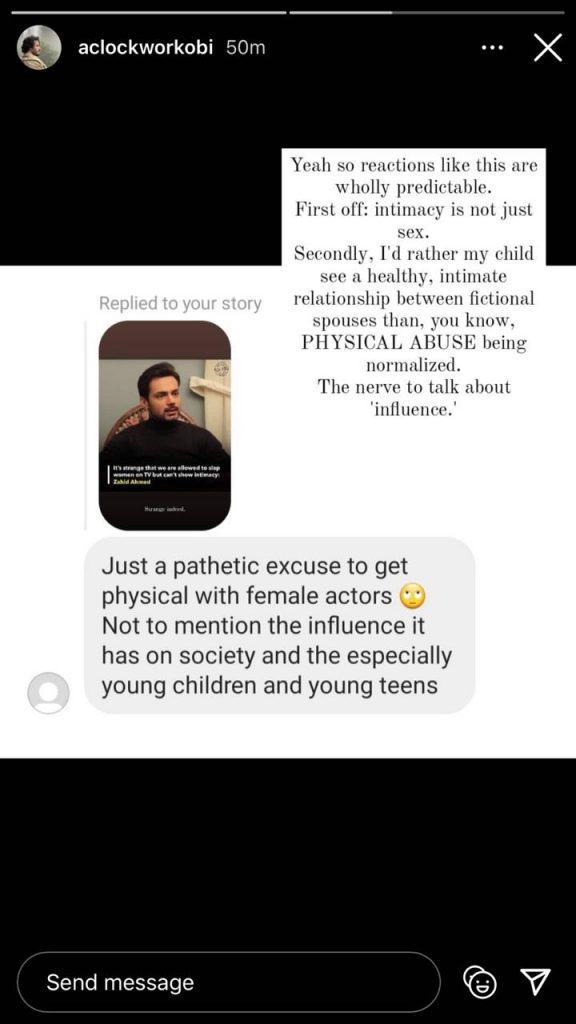 Well, Osman, keep doing excellent work and schooling people where needed. You just might be able to bring the change the industry needs.