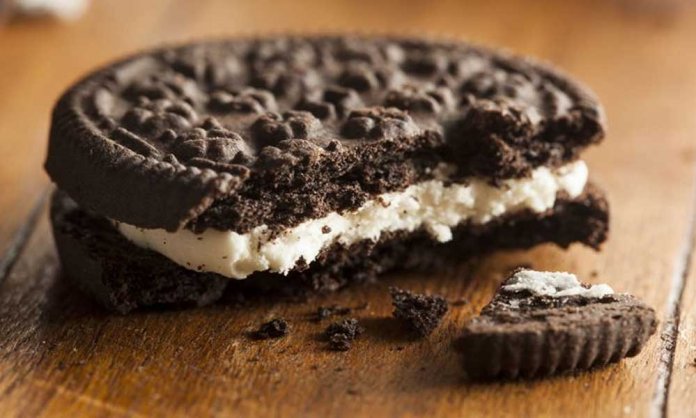 Who doesn't love Oreos? The epic tagline of twist, lick, dunk was a childhood anthem for almost every other kid.
Dunked in a nice cold glass of milk, or even on their own, Oreos are DELICIOUS.
However, many Muslim hearts shattered when the brand itself stated that Oreos by Mondelez International are not Halal.
Thanks for reaching out! OREO cookies are not halal.

— OREO Cookie (@Oreo) May 11, 2019
Since then many individuals from the Muslim community took it to Twitter to talk about their heartbreak!
if oreos are really not halal, that'll be so heartbreaking. like what else am I supposed to stress eat or eat just bc it's there

— sumaaya🍯 (@sumaaya_m) April 24, 2019
Some are wishing the question had never been asked!
why'd you have to ask bruh- we were better off not knowing 😂

— Sobia (@timefliesbyfast) May 14, 2019
#OreoPakistanIsHalal Takes Over Twitter
Thankfully, Oreo Pakistan is HALAL! That's right! Oreo in Pakistan is manufactured by Continental Biscuits and are 100% Halal.
The #OreoPakistanIsHalal trend took over social media to celebrate the fact that Pakistanis can enjoy their favorite treats without having to worry about anything at all.
It's confirmed that Oreo Pakistan is halal it's being manufactured by Continental Biscuits Limited. #OreoPakistanIsHalal pic.twitter.com/bNuwG7s0EB

— Izma. (@IzmaSiddiqi) May 14, 2019
Oreo is halal in Pakistan so enjoy your Oreo 😜😁#OreoPakistanIsHalal#Oreo pic.twitter.com/HYzxOvUOyZ

— Saram Rana (@saram_rana) May 14, 2019
Oreo being the childhood favourite brand of almost all of us is being confirmed by Halal Authority in Malaysia for Oreos manufactured in that country.#OreoPakistanIsHalal

— Sana. (@sanna_60_) May 14, 2019
A few months ago, the world was melting in sorrow after it was revealed that M&M's aren't always halal-friendly. Now, Oreos have become the center of debate. Well, I come bearing good news 😋 #OreoPakistanIsHalal pic.twitter.com/KQyNdi4Vie

— Aphrodite (@TheGrumpyDoctor) May 14, 2019
Halal Oreo being distributed in Pakistan by Continental Biscuits — Oreo cookies that are manufactured in Pakistan are halal #OreoPakistanisHalal#OreoPakistan

— omar r quraishi (@omar_quraishi) May 14, 2019
After all, Oreos make the world go round!
Stay tuned to Brandsynario for more news and updates.