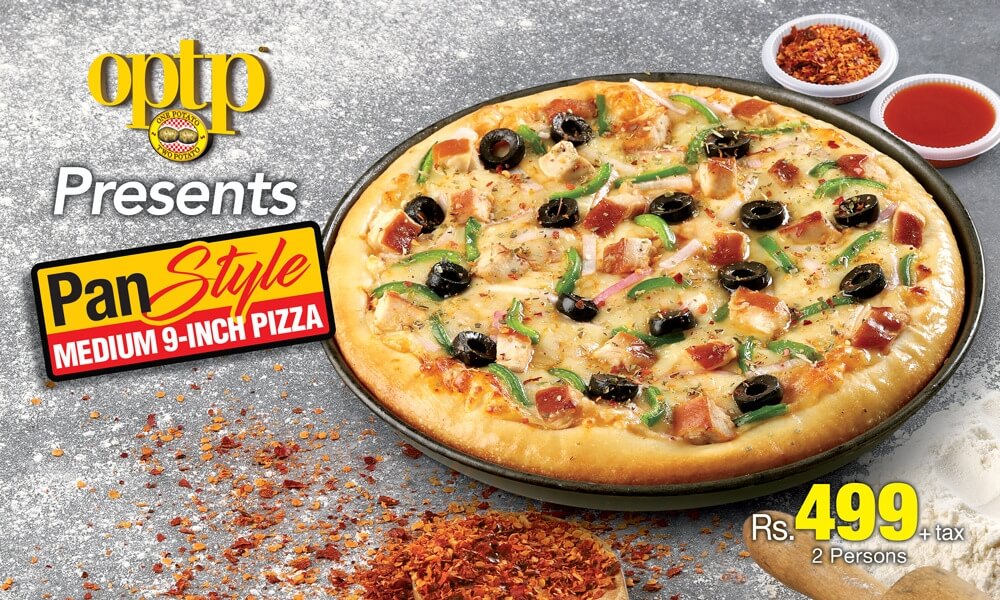 There's good news for all pizza lovers— there's a new pizza in town and it'll blow your taste buds away!
OPTP Ventures Into Pizza Territory
Pakistan's beloved OPTP has ventured into the pizza territory. A tricky territory for all but OPTP has aced everything on their menu. That is why, we have no doubt about their latest addition too which is a cheesy, loaded, pizza!
OPTP has introduced a new 9-inch Medium and 13-inch Large Pan Style Pizza and you're going to want to know about it!
The Mouth-Watering Specialities
The 9-inch Medium and 13-inch Large Pan Style Pizza is made using OPTP's signature dough. It's flavourful and filling but it's just as light and fluffy. They promise to use only the best Mozzarella cheese which means when you pull your slice, there are going to be intense cheese pulls! Who doesn't love biting into a pizza with an overbearing taste of Mozzarella cheese?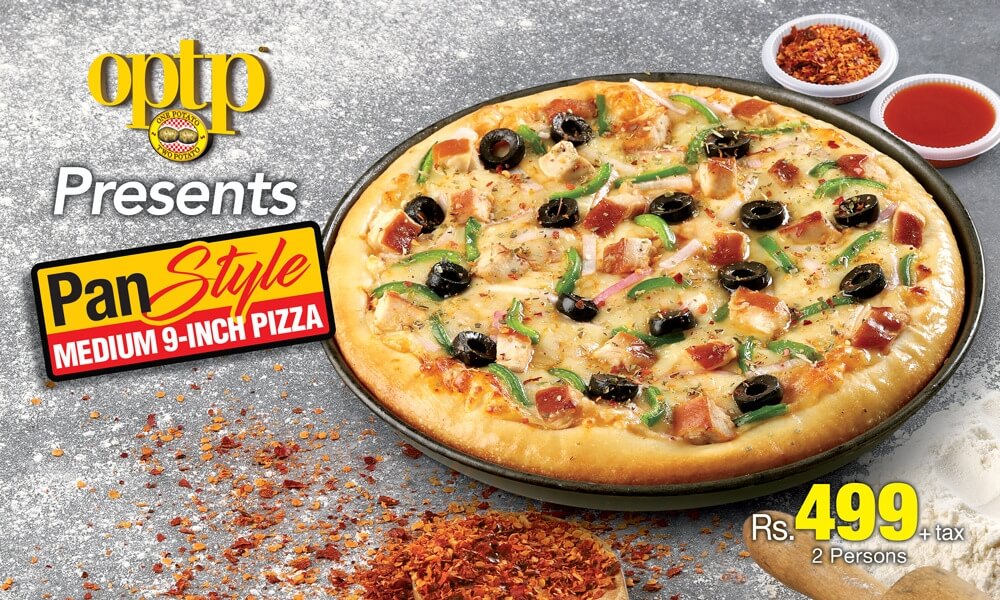 But, that's not where this love story ends. Their marinara sauce is an in-house special. We all know sauces are OPTP's forte so this one should be exciting! Veggies, chicken etc are the additional toppings you can have on. It sounds like the perfect thing to have on pick-me-up days. Or every day!
The Flavour Roulette
There is no fun in having an excellent pizza without fun and exciting flavours. OPTP understands that which is why they offer 6 wonderful flavours you can choose from. Think Creamy Arabian, Pakistani Tikka, Mexican jalapeno, classic cheese, American pepperoni & Smoked Italian. 
Is anyone else's mouth-watering? Ours sure is especially with the mention of 'Creamy Arabian'! You can make your favourite flavours even more exciting by enjoying your pizza with free dips by OPTP. If you're the jalapeno person, or a pepperoni one or olives one, they've got you covered.
The Price Is The Best Part
Now, let's get down to the best part- the price! In most cases, a pizza that good makes the price the 'bad part'. However, OPTP offers you their incredible 9-inch Medium Pan Style Pizza in just Rs. 499+tax and 13-inch Large Pan Style Pizza in just Rs. 999+tax! Isn't it unbelievable?
Continue being excited because in Rs. 499+tax, you not only get an incredible pizza, you can also feed two! The 9-inch Medium Pan Style Pizza is perfect for two as recommended by OPTP itself and the 13-inch Large Pan Style Pizza is perfect or a family of four in only Rs. 999+tax. You can also opt for the 13-inch large, stuffed-crust pizza, which is only available in large. 
However, if you're a pizza lover, we understand. Not everybody likes sharing! In that case, you can enjoy your favourite pizza at that remarkable price all by yourself.
Stay tuned to Brandsynario for the latest news and updates.