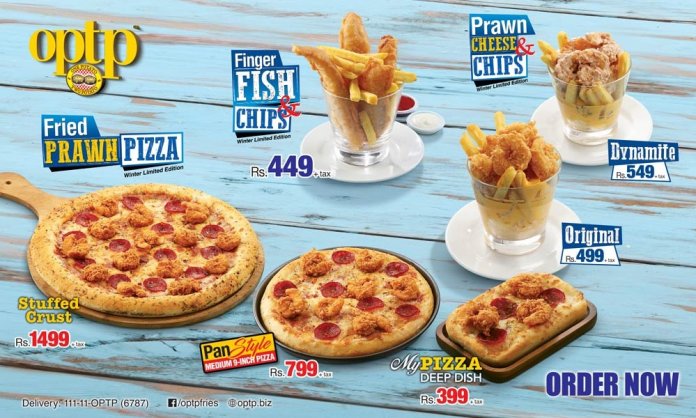 Have you been looking for the perfect deals to eat on your next hangout? Look no further because we just might have the perfect answer to all your problems! The OPTP limited winter edition deals are back and ready to be devoured.
The Best Flavour Combos
If you're in the market looking for the best buy for your buck with flavours that are exquisite, OPTP's deals are your go-to. We all know winter is the best season to have fish and what better way to have it than Fish and Chips? OPTP offers 4 crispy pieces of Fried Fish with their delicious signature garlic mayo sauce. Here's a secret, this is available to you in just Rs. 449+tax. It doesn't get better than this.
Something For Everyone
If you're more of a prawn kind of person, OPTP has you covered too! Feast on their special Fried Prawns with cheddar cheese sauce with a side of their delectable fries. This incredible flavour combo can be yours in only Rs. 499+tax. If you're a foodie then you must know how difficult it is to get good food in this amount—OPTP has you covered!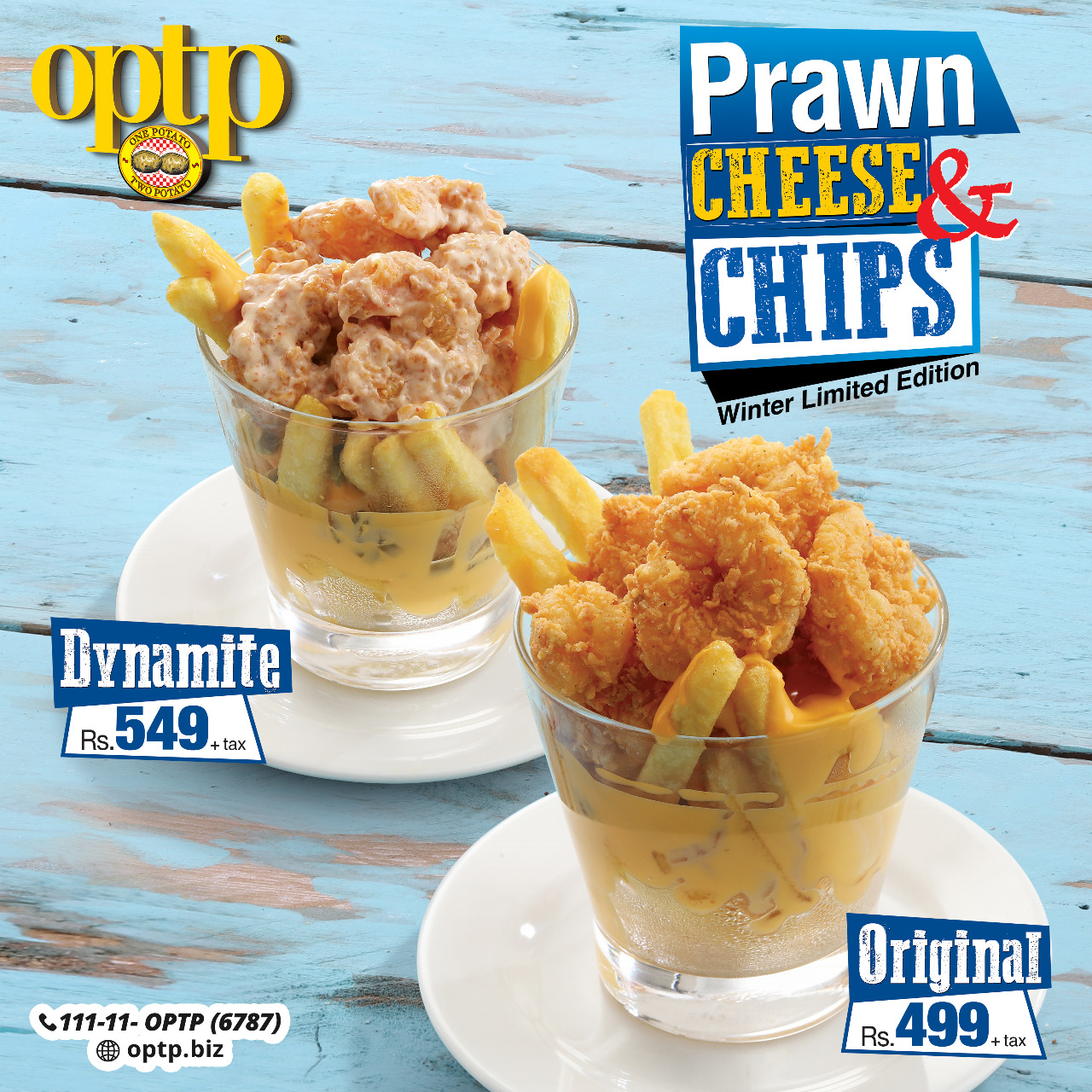 Looking for some delectable Dynamite Prawns that too, on a budget? Look no further than the Dynamite Prawns tossed in hot garlic mayo with fries, cheddar cheese sauce and the most addictive jalapeño relish. This delectable meal can be yours in only Rs.549+tax. After this, you really should not have an excuse to not try these!
Food Innovations To Die For
OPTP has a Fried Prawn Pizza on their menu and just the alliterative name has us convinced this can take all our money. This pizza is unlike any other you've ever had before. Think fried prawns, beef pepperoni, onions and fresh mozzarella laid on a bed of marinara sauce. The pizza's style is the deep dish, pan-style and stuffed crust. Well, we're settled right here!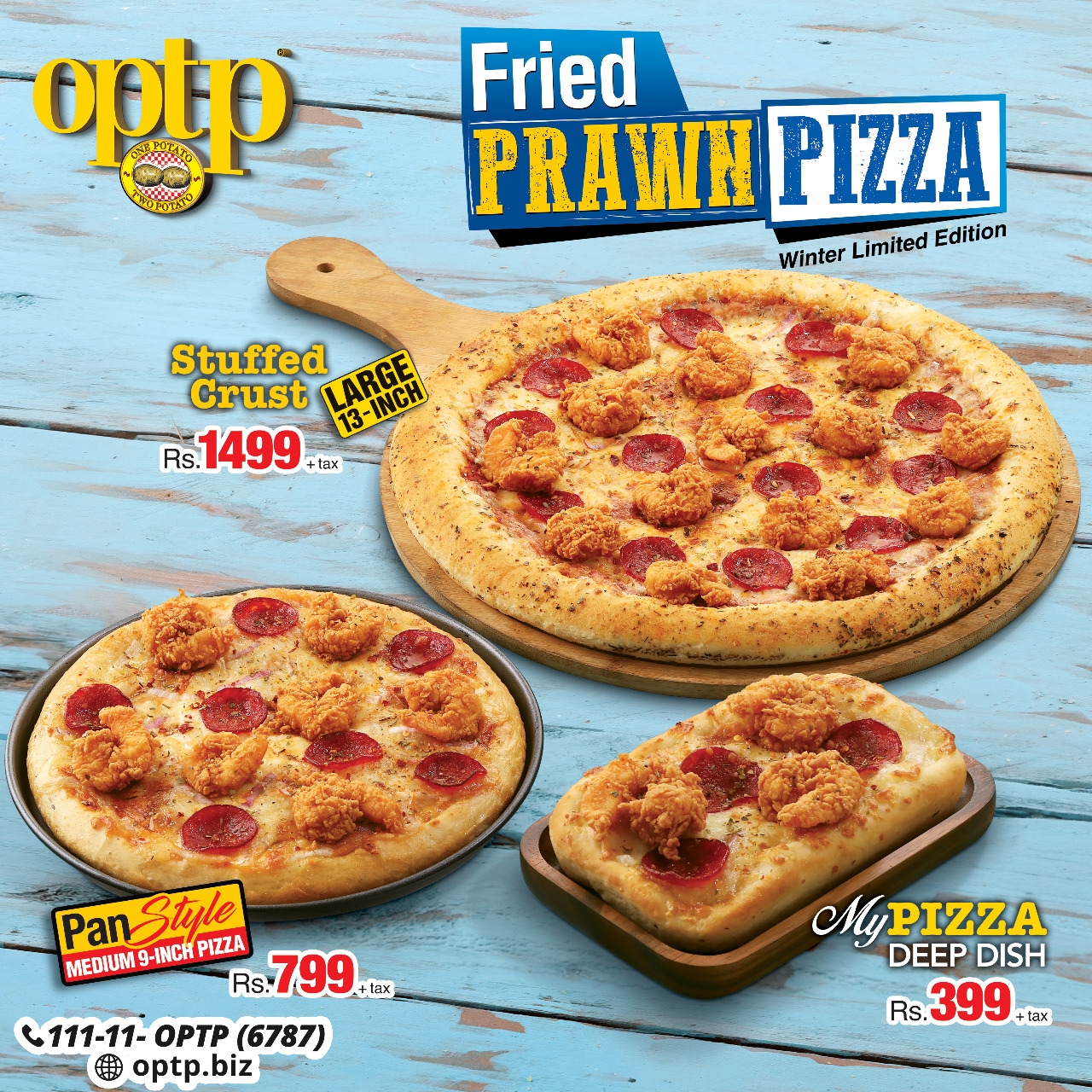 Different Moods, Different Sizes
This other-worldly delicious pizza can be yours in a variety of ways too. The Fried Prawn MyPizza Deep Dish is only for Rs. 399+tax which makes it perfect for late-night hunger pangs. Or do you have anyone you owe a treat to? This can be your hall pass!
If you're looking to really eat out your feelings this Fried Prawn Pan Style Medium 9-inch Pizza is made for you! Order for just Rs. 799+tax.
Last but not the least, the monster-sized treat, the 13-inch Fried Prawn Pizza available in Stuffed Crust & Pan Style is for Rs. 1499+tax only and is worth each penny. Hurry it's only a winter limited offer!
ORDER NOW!