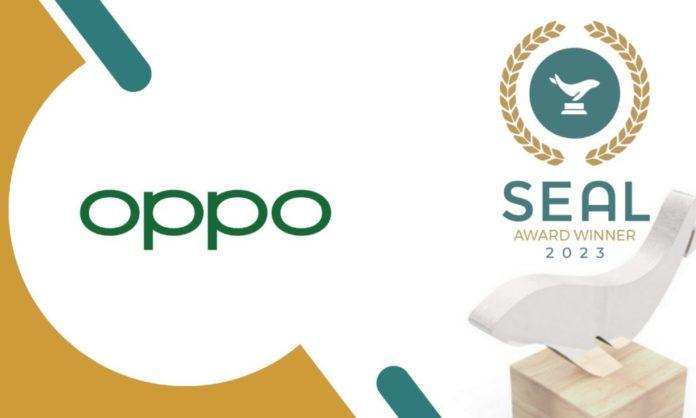 In Lahore on May 17, 2023, at the 2023 SEAL Business Sustainability Awards, OPPO's Battery Health Engine was named the Sustainable Product winner. OPPO has earned the highly coveted international sustainability award, joining companies like General Motors, T-Mobile, and Cisco.
The SEAL Awards (Sustainability, Environmental Achievement & Leadership Awards) honor businesses and leaders from all over the world who have made notable contributions to sustainability and created ground-breaking projects with a beneficial environmental impact. The OPPO Battery Health Engine's 2023 SEAL Award strengthens the growing international acclaim for the company's initiatives to improve sustainability through technological innovation.
"We are honored to receive the SEAL Sustainable Product Award for the OPPO Battery Health Engine in recognition of our achievements in innovation and sustainability," said Elvis Zhou, OPPO Overseas CMO. "Through our mission of 'Technology for Mankind, Kindness for the World', we are committed to driving sustainability throughout our organization as we work towards our pledge to achieve carbon neutral operations by 2050. We believe that all innovations should make a positive impact on people's lives and the environment, and we will continue to drive sustainable development as we inspire our users and the industry towards a greener future." 
"Every industry has a role to play in addressing our climate crisis. We applaud OPPO's sustainability leadership and innovation," said Matthew Harney, Founder of SEAL Awards.
Influential business publication Fast Company named OPPO one of the 10 Most Innovative Asia-Pacific Companies in 2023 in appreciation of the breakthroughs that underlie the Battery Health Engine and its continuous leadership in sustainability within the smartphone industry.
As it guides the industry toward a green future, OPPO will keep looking at new ways to promote sustainability throughout its operations. It will leverage cutting-edge green technology to provide its users throughout the world with smarter and more environmentally friendly technologies and products.
Stay tuned to Brandsynario for more news and updates.