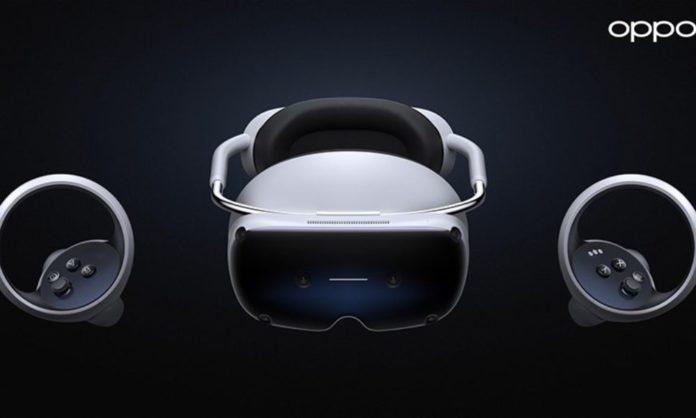 On 2.06.2023, Lahore, the OPPO MR Glass Developer Edition, the company's most recent development in the XR space, was unveiled at the Augmented World Expo (AWE) 2023. Inside and out, this cutting-edge mixed reality (MR) gadget is outfitted with the most recent technology, providing a perfect setting for experienced developers to produce and present captivating MR experiences.
In the near future, OPPO predicts a growth in the use of XR technology, with MR being one of the most practical modalities. The OPPO MR Glass will be made available as an official Snapdragon Spaces developer kit in China to encourage innovation in MR applications and push the envelope of XR technology.
"Innovation over the years has revealed the immense potential of XR technologies, revolutionizing interaction, and information accessibility. Among them, MR stands out for its ability to seamlessly integrate the virtual and real world, unlocking boundless imagination in various contexts. OPPO MR Glass represents our latest breakthrough in this exploration, equipped with the advanced capabilities of Snapdragon Spaces to empower developers," remarked Yi Xu, Director of XR Technology at OPPO, during the keynote speech.
"OPPO and Qualcomm Technologies' long-standing relationship and shared vision have driven our collaboration in the field of XR. Our mutual goal is to establish an open ecosystem that empowers developers, unlocking boundless possibilities for XR innovation."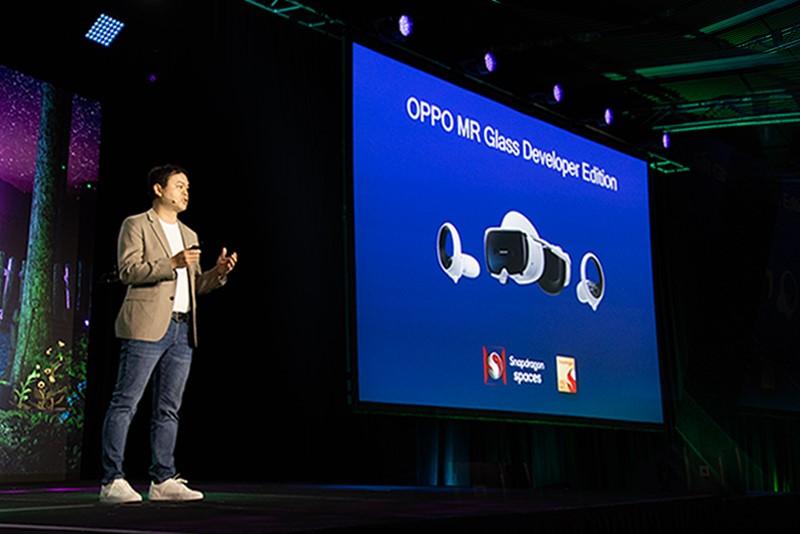 Said Bakadir, Senior Director, XR Product Management, at Qualc omm Technologies, Inc. said, "We recognize OPPO's long-standing efforts in exploring technologies, products, content, and services for XR, which make OPPO an ideal partner in this field. Through potential solutions improving productivity, creativity, and gaming experiences on OPPO MR Glass, we are glad to see growing vitality among developer groups and hope to find more MR content to enliven the platform, which is significant for creating innovative experiences and bringing breakthroughs for the industry. In the future, we look forward to deepening our collaboration with OPPO to stimulate more innovations in the MR ecosystem."
The OPPO MR Glass is created with the newest technology and distinctive innovations to provide the greatest platform for developers to create and test the newest MR experiences.
The OPPO MR Glass, which runs on the Snapdragon® XR2+ platform, has OPPO's unique SUPERVOOCTM rapid charging and heart rate detection functionality, which enables a wide range of new applications.
Built with skin-friendly materials, the OPPO MR Glass features high refresh rates of 120Hz, twin front RGB cameras, pancake lenses, and binocular VPT (Video Pass Trough) technology.
OPPO has been working on the deployment of cutting-edge XR technology-related concept items that encourage collaboration among developers over the past few years. Since OPPO's first augmented reality concept product, OPPO AR Glass, was released in 2019, the company has released three different models of smart glasses to the public: OPPO AR Glass 2021, OPPO Air Glass, and OPPO Air Glass 2. These models explore the additional potential in the fields of algorithms, optical solutions, interactions, and ecosystems. The OPPO Air Glass received silver in the Edison Product Awards' AR category in 2023, enhancing OPPO's reputation for excellence in XR on a global scale. The AR program CybeReal and other developments to more effectively and seamlessly connect the physical and digital worlds are also a part of OPPO's XR study.
In China, EnlightXR will provide OPPO MR Glass as a Snapdragon Spaces developer kit in the second half of 2023. As a result, developers will have access to the greatest technology available, and the Snapdragon Spaces content ecosystem will grow in China.
Stay tuned to Brandsynario for more news and updates.