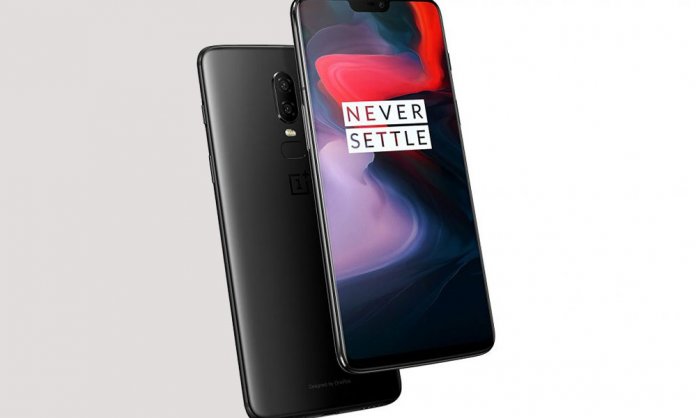 The upcoming OnePlus 6 smartphone, set to be officially unveiled Wednesday, May 16, 2018, appears to have made a brief — but certainly not unnoticed — appearance on the German version of the Amazon retail website.
Although since removed, the inadvertent listing was up long enough to reveal the device's specs ahead of its official presentation. Images were first picked up by German specialist media but soon did the rounds on social networks.
According to the spec sheet fleetingly seen on Amazon Germany, the rear of the handset, as well as the 6.3-inch 19:9-aspect-ratio Optic AMOLED screen, both come finished in Gorilla Glass 5, promising boosted resistance to shocks and drops.
An extremely powerful smartphone, the OnePlus 6 appears to get a Qualcomm Snapdragon 845 processor and 8GB RAM. The leaked specs also reveal a dual 20- and 16-Megapixel main camera. Prices were listed at €519 for the 64GB model and €569 for the 128GB version.
Note that ahead of its official release, the OnePlus 6 will be available exclusively in around 20 pop-up stores worldwide from Monday, May 21.
In recent years, OnePlus has become something of a specialist in selling high-end smartphones at rock-bottom prices, compared to major Android handset manufacturers like Samsung and Huawei. Despite being available almost exclusively online, demand for OnePlus smartphones is strong with each new release.