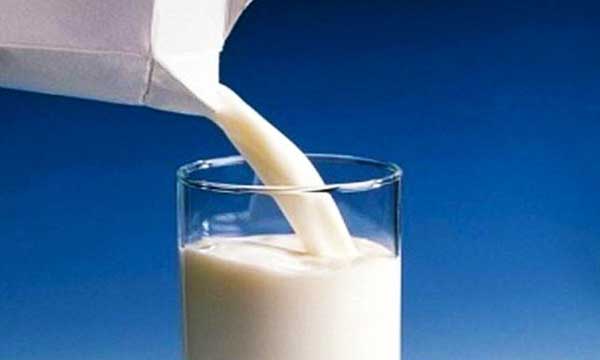 Did you know that in 2017 approximately 54.3% of individuals around the world consumed packaged as compared to loose milk? However, only 9% of people in Pakistan consume packaged milk!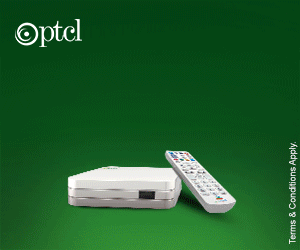 Tetra Pak has always emphasized consuming safely packaged milk. The brand recently took the initiative to invite renowned social media personality Junaid Akram to their factory in order to demonstrate their packaging technology and to discuss the difference in nutritional value in both packaged and loose milk.
Though this informative process of learning, the renowned Brand aims to develop and implement awareness among individuals about the nutritional value of packaged milk.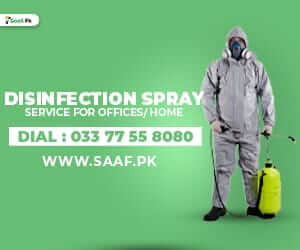 All over the world, the number of Tetra Pak consumers have increased after adopting a healthier lifestyle and realizing how safely packaged milk can bring significant changes to livelihoods and one's health.
Junaid Akram shows us how the procedure of how Tetra Pak packages are made, starting from basic design plates to how the packaging material goes through a 6-layers coating process to ensure the utmost safety of the product inside.
While having an interesting conversation with Sonya Kayani Communications Director Pakistan and Assad Abbas Marketing Director Tetra Pak the following topics were discussed.
When asked "Why is the consumption of packaged milk only 9% in Pakistan given that the technology is available since 1984"
Assad replied that there are 2 reasons, one, the population is still not aware of the benefits of packaged milk and of UHT technology. Secondly, the testing, processing, transportation, and packaging of packaging of packaged milk adds to its cost for the consumer and is therefore perceived as being more expensive as compared to loose milk However, this additional cost provides a great deal of value to the consumer; the fact that there is a surety with packaged milk that the milk inside is safe from bacteria which is not always the case with loose milk.
Junaid then asked, "we often see in soap ads that all germs are killed but there is always 1 bacteria cell left, so how can you claim that the UHT process eliminates all bacteria from milk?"
Sonya explained that most packaged milk producers have a comprehensive testing process which they apply on all the milk they collect. If the milk does not qualify as per the standards set during the milk collection phase, it is not accepted. Once the milk passes the testing criteria it goes through a process called UHT (Ultra High Treatment). Through this process, milk is boiled at a temperature between 137°C – 140°C for up to 4 seconds and then than cooled down completely to kill all harmful bacteria whilst retaining the milk's natural nutrients. It is then packed in a sterile pack, which in the case of Tetra Pak's 6-layer packaging, is impervious to light and oxygen which further ensures that no bacteria will exist in the package while it remains packed. The UHT process and Tetra Pak's 6-layer packaging ensure that milk has a longer shelf life and can be transported easily without the need for refrigeration. Once the pack is opened however it will have a limited shelf life just like regular milk which demonstrates that it is completely natural and free from chemicals or preservatives.
Nutritional Differences in Packaged & Loose Milk
Milk is a natural source of 18 out of 22 necessary nutrients including Vitamin A, D, and B12, as well as potassium, calcium, zinc, protein, magnesium, and phosphorus.
This is the reason why doctors and experts always encourage a good intake of milk as lack of supplements lead to bone and health concerns like calcium deficiency, obesity, and even tooth decay!
On the other hand, loose milk is collected fresh from the animal (the health of these animals is not monitored or standardized) and does not go through any testing to ensure that it is free from adulterants or fulfills the basic nutritional criteria. It also does not go through a pasteurization or UHT process to kill bacteria. Not just that, it is usually stored in a plastic bag or container, which is not hygienic and can cause multiplication of bacteria.
Loose milk sellers generally resort to practices such as mixing water in milk to increase the quantity or adding ice to the milk to keep it cool during transportation. The water used during these practices is unfiltered/untreated and contains many germs, effluents and pathogens which get added to the milk by default and can lead to serious illness and diseases.
As 91% of the Pakistani population consumes loose milk, they are not only vulnerable to these illnesses but are also not getting the nutrition they need which is why as per a recent health ministry report malnutrition has increased from 12-13% in the last year. With a population of 206 Million people, this implies that over 26 Million people are suffering from malnourishment and associated issues such as stunted growth.
In comparison when we look at countries such as France, Spain, Sweden, Norway and Germany where UHT milk is the primary form of milk consumption and where major health issues in general and malnutrition, in particular, are virtually nonexistent and life expectancy rates are much higher than Pakistan, we have to question whether loose milk really is the safest and natural source of nutrition for our nation?
Watch the entire documentary and witness the process and discussion in the video below!