Veteran actor Noman Ijaz has been under the spotlight for a couple of days now as a video clip went viral on social media platforms where he openly revealed that he has been cheating on his wife.
About Noman Ijaz
Noman Ijaz is a well known Pakistani Tv actor. He has appeared in several films and Tv serials. His acting career began with PTV.  His work has always been cherished widely all across Pakistan. Some of his most famous Tv serials include O Rangreza, Sang e Mar Mar, Mera Saaien, Ullu Baraye Farokht Nahi, etc. Noman Ijaz also received a Pride of Performance award in 2012, which was presented to him by the former President of Pakistan, Mr. Asif Ali Zardari.
Noman Ijaz Proudly Announces His Extra Marital Affairs In An Interview
About a year ago, on Iffat Omer's show "Say It All With Iffat Omer," the famous TV actor confidently declared that he has cheated on his wife multiple times. Surprisingly enough, the host of the show, Iffat Omer, who is an award-winning Pakistani actress, did not call him out there and then. She was instead seen advocating and celebrating the shameful act. "I need to learn few things from you, I guess," Iffat replied.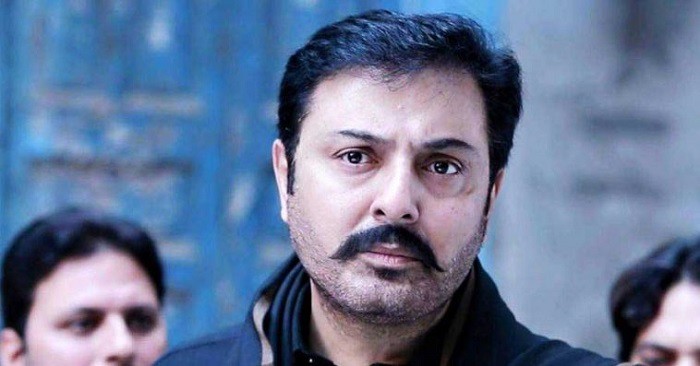 Noman Ijaz also mentioned, "If I talk about my wife, to be very honest, I am very lucky," and then, in the very next moment, he proudly revealed his extramarital affairs in the same interview and stated that he is such an amazing actor that he never let his wife get to know about his affairs and tales of infidelity.
In the same interview, the actor was also seen passing dismissive comments about the Me Too Movement. He described how 'lack of religiousness' has resulted in the emergence of such a movement. "This is a dangerous movement, and people will use it as a weapon," the veteran actor claimed. Disappointingly enough, the host was seen nodding her head in approval.
Noman Ijaz Has Disappointed His Fans To The Core
The interview came out about a year ago, but its clips are circulating on social media now – after a whole year. And people cannot stop talking about it. The cringe-worthy interview has disgusted everyone.
Have a look at the interview yourself:
Muslim man talks proudly about his infidelity and affairs.

Muslim man then talks about rise of MeToo movement because of lack of religiousness. So apt. 👍🏼 https://t.co/9xpEBs2lnz

— soha (@SohaTazz) September 7, 2020
People have poured out their hate and disappointment on Twitter. Have a look at what people had to say about it:
I loved both these actors and I'm genuinely disappointed right now I can't –

— Amna Rashid (@amnaaa_02) September 7, 2020
Wtf setting a bad example , disgraceful

— Aceakter14 (@aceakter14) September 8, 2020
And the woman interviewing him appreciating his behaviour with 'wow' and 'i need to learn few things from you' as he was doing something great. Matlab industry ka sara he bera garak hai

— Nomz (@NoonScene) September 7, 2020
Noman Ijaz is still silent on the matter, but his silence is speaking volumes.
What do you think about Noman Ijaz's interview that is going viral on various social media platforms? Will he come up with a justification? What do you think? Let us know in the comment section below.
Stay tuned to Brandsynario for more news and updates.