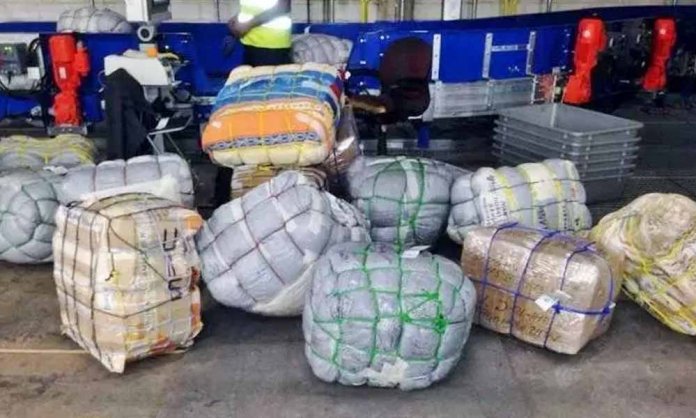 Recently, Pakistani citizens could not stop talking about the Civil Aviation Authority (CAA)'s decision of making plastic wrapping mandatory for both international and domestic passengers.
To facilitate their decision, the authority made sure that prices of the plastic wrapping were reduced from Rs 400 to Rs 50.
However, after major backlash from both civilians and influential political figures, the CAA has been compelled to withdraw their decision.
We strongly condemn the mandatory requirement at #LahoreAirport calling for compulsory wrapping of luggage in #SingleUsePlastic and denounce it as being in complete disregard of existential crisis and environmental challenges we are facing. #PlasticWrappingNaManzoor

— LEARN (@info_learnpak) July 20, 2019
Here is what the notification issued by CAA said:
The letter under reference is to be treated as cancelled ab initio with immediate effect. Any correspondence made in furtherance of the referred latter is also required to be cancelled,"

"Compliance with regard to the above instructions is to be ensured with immediate effect,"
One of the major concerns pointed out on social media was the fact that this decision would just ruin the initiatives being taken by the government to go plastic-free.
Great initiative! But what about mandatory plastic wrapping of luggage on Islamabad Airport? 😏 https://t.co/2ZH3qMWsEm

— Shiffa Z. Yousafzai (@Shiffa_ZY) July 21, 2019
Not too long ago, a ban on plastic shopping bags had been imposed for the same reason and anyone who was found using polythene bags would be penalized.
Senator Sherry Rehman, Zartaj Gul, and Marvi Sirmed are some of the influential people who came forward to protest against this decision.
A Govt that just made plastic-wrapping mandatory for luggage should know: 1. This will have to be reversed. 2. You can't pollute the country with non-degradable plastics at this level; 3. Many countries won't accept this plastic luggage; 4. Award of contract already smells bad

— SenatorSherryRehman (@sherryrehman) July 20, 2019
Polythene wrapping of luggage shall be exempted after 14 Aug, 2019 when ban on 'shopping bags' comes into effect.

Per Schedule-III read with Regulation 6, exemptions shall be granted if packaging is required for:

1. Security
2. Water and dust proofing
3. Product integrity

3/n pic.twitter.com/zmO9A1Vfwj

— Zartaj Gul Wazir (@zartajgulwazir) July 21, 2019
Let's see if a "ghair jaanibdaar" anchor calls out Air Marshal Shahid Lateef and current government for this corruption. Wrapping of luggage on airports has been made compulsory (which is voluntary EVERYWHERE in the world). #CentristTabaahDe

— Marvi Sirmed (@marvisirmed) July 20, 2019
Making it mandatory for travelers to wrap their luggages in polythene would just send all of the anti-plastic initiatives to waste, regardless of how thick or thin the plastic is.
I totally condemn this act of making PLASTIC WRAPPING OF EVERY LUGGAGE COMPULSORY… and request minister aviation, @pid_gov @Official_PIA @jamil_captain to change these rules

The world is moving towards NO PLASTIC… we should respect the nature and plan to consume less plastic pic.twitter.com/F1HDY4uWMq

— • S I D R A • (@imran_sidra) July 20, 2019
Indeed, wrapping luggage in plastic is mandatory all over the airports of the world.
What do you think?
Let us know in the comments!
Stay tuned to Brandsynario for more updates and news.