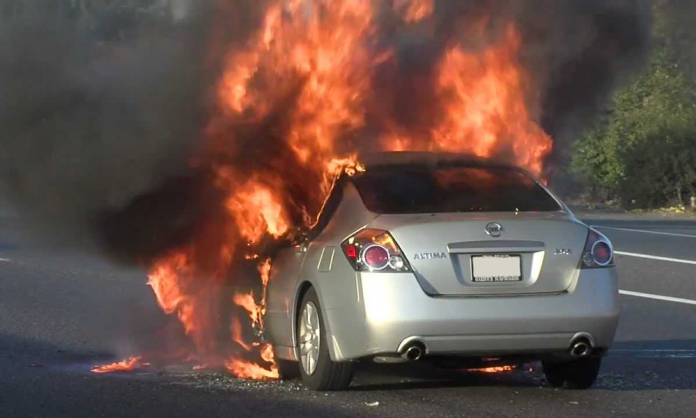 Automotive giant Nissan has recalled close to 400,000 (394,025 to be exact) vehicles.
The company had identified a potential brake fluid issue which could lead to a fire hazard.
The brand sent a notice to the National Highway Traffic Safety Administration informing them that a pump seal can wear causing brake liquid to leak.
In such a case, the Anti-Lock Braking System (ABS) should warn drivers on the instrument panel.
The document reads:
If the warning is ignored and the vehicle continues to be operated in this condition, the brake fluid leak may potentially create an electrical short in the actuator circuit, which in rare instances, may lead to a fire.
The recalled vehicles include the following:
Nissan Maxima (model years 2016-2018)
Nissan Murano (2015-2018)
Nissan Pathfinder (2017-2019
Infiniti QX60 (2017-2019)
Nissan has warned drivers to park their vehicles away from buildings and other vehicles if the ABS light is lit more for than 10 seconds as a precaution.
Owners of affected vehicles will be contacted by Nissan from December 2019.
Stay tuned to Brandsynario for more news and updated.