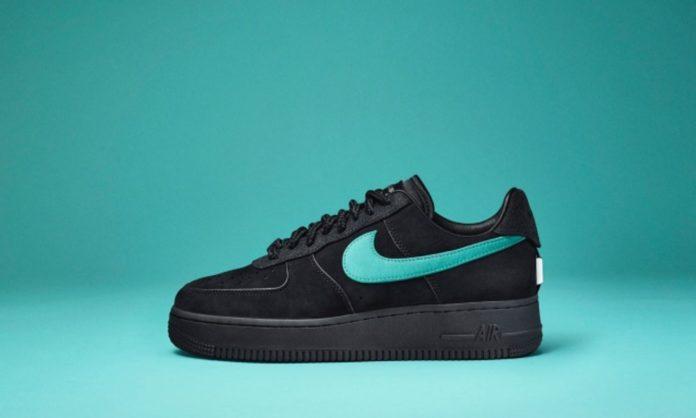 Nike and Tiffany have rolled out new products as part of their recent collaboration and the designs have our jaws dropped. Rumors started going around about the possible collab as soon as a picture of Nike's Jordan Air Force 1 sneaker featuring its logo in the iconic Tiffany's color went viral on social media.
The brands then officially announced the news about launching multiple limited-edition sterling silver accessories collections as well.
Nike & Tiffany Collab
All set to drop on March 7, the Nike sneakers are named 'Nike x Tiffany & Co. Air Force 1 1837s'. The sneakers are designed to honor the 40th anniversary of Nike's Air Force 1. The official social media accounts of the brands teased the collab over the weekend when while posting a sneaker box in Tiffany blue color.
Read More: This Upside Down Fashion Show Has Taken Internet By Storm
Tiffany also shared the details of its other products which are rolling out in collaboration with the sports apparel company. The accessories include a shoestring in the iconic blue color, a whistle engraved with the Tiffany logo, and a silver toothbrush.
The sneakers can be found at two Tiffany & Co. New York City locations The Tiffany Flagship Next Door and Tiffany & Co. SoHo. Meanwhile, fans can access the pair globally via Nike's SNKRS app and select Nike partner retail stores in North America, with a retail of $400 for both men and women. Meanwhile, the price range of the entire collection will range from $250 to $475 including other accessories.
"Each design is as much a celebration of the Nike x Tiffany & Co. Air Force 1 1837 as it is a display of the House's unparalleled savoir-faire and craftsmanship," Tiffany & Co. and Nike said in a joint media release.
Read More: SAPPHIRE's Rebranding: A Forever Evolving Story
Stay tuned to Brandsynario for the latest news and updates.